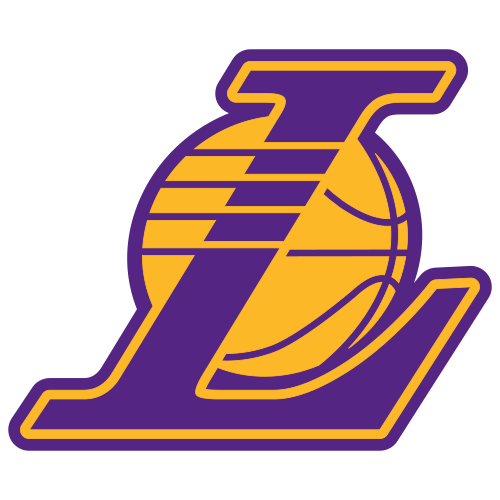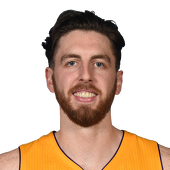 Own

0%

Start

0%

PF Rank

NR
by RotoWire Staff | Special to CBSSports.com

Lakers' Ryan Kelly: Remains out of lineup Monday

Kelly was a DNP-CD on Monday in the Lakers' loss in Phoenix. Kelly opened the season ahead of Larry Nance Jr. as the number three power forward behind Julius Randle and Brandon Bass, however Kelly's poor shooting early has put him behind Nance on the depth chart in the Lakers' last seven games. Kelly doesn't appear to be coming back into the mix for Los Angeles in the near future.

by RotoWire Staff | Special to CBSSports.com

Lakers' Ryan Kelly: Logs two DNPs in a row

Kelly (coach's decision) hasn't played in the Lakers' last two games. After averaging four points on 31.6 percent shooting from the field over the Lakers' first four games, Kelly was dropped from coach Byron Scott's rotation in favor of rookie Larry Nance. Unless Nance falters in his subsequent appearances to come or Kelly is able to regain his shooting touch in practices, Kelly looks like he'll remain glued to the bench for the foreseeable future.

by Elliott Smith | Staff Writer

Kelly, Brown to start at SF for banged-up Lakers

The Lakers have been hit hard by injuries as the season comes to a close, forcing coach Byron Scott to juggle his lineup. For Monday's game against the Kings, he said either Ryan Kelly or Jabari Brown will start at small forward, per the Daily News. "It's going to be a weird lineup out there," Scott said. Kelly has scored in double figures in his last three contests, while Brown, a guard by trade, played 42 minutes and scored 18 points in Sunday's loss to the Mavericks.

by R.J. White | CBSSports.com

Ryan Kelly looking to prove he belongs with Lakers

Lakers forward Ryan Kelly has battled hamstring injuries and had to adjust to playing small forward this season, but he's looking forward to making a positive impression over the last few games to prove his worth to the organization, the Los Angeles Daily News reports. "I didn't have the season I would've liked," Kelly said. "Every opportunity I have these last few is an opportunity to prove to the coaching staff, my teammates and our fans that I should be here." Kelly struggled with the transition to small forward after spending his career as a power forward. "He couldn't play the 3. He knew it and I knew it. It wasn't a comfortable position for him," coach Byron Scott said. "Putting him back in his natural position allowed him to be more comfortable out there and play basketball a little bit more freely. I think it's shown since he's been at the 4 he's played much better. That's his natural position and I knew that from the start. Having him back there and playing the way he has played helps him with his confidence as well." Kelly has averaged 11.5 points, 3.7 rebounds and 3.5 assists in his last 11 games while shooting 43.6 percent from the field.

by Ted Leshinski | Staff Writer

Lakers F Ryan Kelly gets season-high seven assists in win

Forward Ryan Kelly scored 19 points and notched a season-high seven assists on Friday in the Lakers' 106-98 victory against the Timberwolves.Kelly went five for six from 3-point range and added four rebounds in the win.

by Elliott Smith | Staff Writer

Jeremy Lin, Ryan Kelly will start for Lakers Tuesday

The Lakers will juggle their starting lineup for Tuesday's game against the Thunder, giving guard Jeremy Lin his first start since a December demotion and moving forward Ryan Kelly into the first five, per the Daily News. Lin has played well of late, including a season-high 29 point performance against the 76ers on Sunday. He started 20 games this season, but was benched due to a lack of consistency. "It's a matter of him going out and doing it, and the last couple weeks, he's had some really good games," Lakers coach Byron Scott said. Kelly will receive his first start since March 6. It had been speculated that Ed Davis might move into the starting lineup, but Scott said things will be re-evaluated after the team's five-game road swing.

by Ted Leshinski | Staff Writer

Lakers forwards Ryan Kelly, Tarik Black could start Tuesday in OKC

The L.A. Times reports that forwards Ryan Kelly and Tarik Black are expected to start for the Lakers Tuesday at Oklahoma City.Both Kelly (20 of 38) and Tarik (25 of 49) have started a little more than half of the games they've played for the Lakers this season.Also reported Monday by the L.A. Daily News, guard Jeremy Lin and forward Ed Davis may also get the start Tuesday as well.The Lakers are 11-point underdogs against the Thunder.

by R.J. White | CBSSports.com

Lakers PF Ryan Kelly scores season-high 20 vs. Magic

Lakers power forward Ryan Kelly scored a season-high 20 points on 6 of 14 shooting, including 5 of 6 shooting from three-point range, in his team's 103-97 overtime loss to the Magic Friday. Kelly served as the team's go-to option Friday, as he had six more points than a trio of his teammates, who each scored 14. He delivered his best scoring performance since March 2014 thanks to his success behind the arc, sinking a career-high five three-pointers. Kelly also racked up five rebounds, three assists, two steals and one block in 33 minutes. The Lakers take a three-game losing streak into Sunday's matchup with the Cavaliers in Cleveland.

by R.J. White | CBSSports.com

Lakers recall Ryan Kelly from NBADL after 30-point game

Lakers forward Ryan Kelly was recalled from the NBA Developmental League Friday night and will travel to New York with the team Saturday, the team announced. Kelly was sent to the D-League earlier Friday in order to participate in the D-Fenders' game against Bakersfield. He scored 30 points on 8 of 18 shooting while grabbing four rebounds in the team's 136-126 win.

by R.J. White | CBSSports.com

Lakers send Ryan Kelly to NBADL

The Lakers have assigned forward Ryan Kelly to the NBA Developmental League, the Los Angeles Times reports. Kelly has been in the starting lineup for each of the Lakers' last four games, playing 20 minutes or more in each, but he'll suit up for the Los Angeles D-Fenders Saturday. He has averaged 3.8 points and 2.9 rebounds in 17 games.