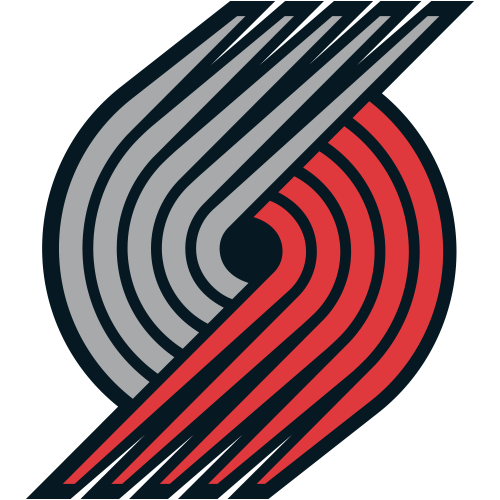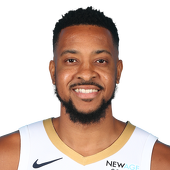 Own

99%

Start

58%

SG Rank

30
by RotoWire Staff | Special to CBSSports.com

Trailblazers' C.J. McCollum: Scoring with consistency

McCollum scored 18 points (7-17 FG, 2-6 3Pt, 2-2 FT) and added four assists, two rebounds, and a blocked shot over 36 minutes in Tuesday's loss to the Bulls. McCollum generated a lot of hype in the first week of the season after a string of high-scoring performances, and though he's settled down since then, he's still been a steady second banana alongside Damian Lillard in the backcourt. He's scored either 18 or 19 points in each of his last four games, while knocking down seven three-pointers during that span.

by RotoWire Staff | Special to CBSSports.com

Trailblazers' C.J. McCollum: Commits eight turnovers in Friday's loss

McCollum managed 26 points (7-14 FG, 2-5 3Pt, 10-10 FT), six rebounds, two assists, and two blocks in 36 minutes during the Blazers' 101-100 loss versus the Grizzlies on Friday. After an extraordinary start to the season, McCollum has cooled considerably over the past week. However, despite the eight turnovers, which is as many as the Grizzlies committed the entire game, fantasy owners can take solace in the fact that he scored his 26 points on 14 field goal attempts while sinking all 10 of his free throws. The Blazers are back in action on Sunday versus the Hornets.

by RotoWire Staff | Special to CBSSports.com

Trailblazers' C.J. McCollum: Continues strong performance

McCollum continued his strong performance Monday against the Timberwolves, posting 18 points, six rebounds, four assists, one steal, and one block in 36 minutes of action. McCollum is getting the green light to fire away every night, and he's been making the most of the opportunity. He's averaging 21.5 points, 5.3 rebounds, 3.0 assists, 1.3 steals, and 2.8 three-pointers made so far, and owners who stole him in the late rounds of drafts can continue to ride his breakout season.

by RotoWire Staff | Special to CBSSports.com

Trailblazers' C.J. McCollum: Scores 15 on Saturday

McCollum scored 15 points (6-15 FG, 1-6 3Pt, 2-2 FT) with five rebounds, four assists and a steal in 34 minutes during Saturday's loss to the Suns. The third-year guard has fallen back to earth after his big 37-point opening night, but McCollum is still adjusting to life in the starting lineup alongside Damian Lillard. Expect his performances to become a little more consistent as the season progresses.

by RotoWire Staff | Special to CBSSports.com

Trailblazers' C.J. McCollum: Scores 22 against LAC

McCollum provided 22 points (8-20 FG, 4-9 3Pt, 2-2 FT), four assists, two rebounds and one steal in a 115-109 loss to the Clippers on Thursday. The preseason breakout continues for McCollum and his fantasy value just continues to rise. It's unclear if he will start, but McCollum should still see plenty of minutes off the bench even if he doesn't. With all the Portland talent leaving town in the offseason, McCollum should have no problem getting up well over 10 shots per game this season.

by RotoWire Staff | Special to CBSSports.com

Trailblazers' C.J. McCollum: Drops 26-9 in win over Jazz

McCollum continued to impress on Sunday, amassing 26 points (11-23 FG, 2-7 3Pt, 2-2 FT), nine assists, and four rebounds in a 116-111 win over Utah McCollum is the apple of many fantasy owners eyes this season and it's easy to see why. The only concern is that Gerald Henderson will start over McCollum this season and that'll put him in a sixth man role this season. If he can somehow secure the starting shooting guard role, that would make fantasy owners even more happy and raise his value infinitely.

by RotoWire Staff | Special to CBSSports.com

Trailblazers' C.J. McCollum: Scores 16 and hauls in seven boards

McCollum overcame a 6-for-21 shooting night to finish with 16 points, seven rebounds, five assists, and a blocked shot over 33 minutes in Monday's preseason loss to the Jazz. With Damian Lillard sitting out with a left ankle injury, McCollum saw extended minutes at point guard for the first time all preseason, but didn't exactly fare well in that capacity. The extra attention he received from the Utah defense likely impacted McCollum's poor shooting night, and he struggled to distribute the ball as well, committing five turnovers. Better days are likely ahead for McCollum, who should be in line for a huge step forward in his third NBA season with huge backcourt minutes likely awaiting him this season. He's already shown flashes of what he can offer by scoring at least 15 points in each of the last three preseason contests.

by RotoWire Staff | Special to CBSSports.com

Trail Blazers G CJ McCollum Drops 19 in win over Golden State

Trail Blazers guard CJ McCollum contributed 19 points (7-13 FG, 4-6 FT), five assists, one steal and one block in a win over Golden State on Thursday. McCollum is one of the breakout candidates of the season, as he may see the largest boost of minutes out of any player in the association. He has some fantastic ability to score, as he once led the NCAA in that category at his time at Lehigh University. It's hard to judge exactly what he'll do, but he should have no problem seeing 25-plus minutes per game with all the departures Portland had in the offseason.

by Sean d'Oliveira | CBSSports.com

Blazers' McCollum hopes playoff success translates to next season

After his Game 3, 4 and 5 breakout performances, Trail Blazers guard CJ McCollum said he hopes his increased production is a step toward a more productive year next season, repors CSNNW.com. "You kind of leave your stamp on how you perform," he said. "It was big for me, but big for our coaching staff to see how we develop." Over the final three games of the playoff series against the Grizzlies, McCollum scored a combined 77 points. During the regular season, he averaged 6.8 points over 15.7 minutes in 62 games.

by R.J. White | CBSSports.com

Blazers' C.J. McCollum scores career-high 33 in Game 5 loss

Trail Blazers guard C.J. McCollum scored a career-high 33 points Wednesday on 12 of 20 shooting, including 7 of 11 shooting from behind the arc, but it wasn't enough to stave off elimination as the Blazers fell 99-93 to the Grizzlies in Game 5 of the Western Conference Quarterfinals. McCollum rode his amazing shooting performance to 39 minutes of action off the bench, with starter Arron Afflalo (zero points, 0 of 2 shooting) playing just 14 minutes. The Blazers were able to keep the game close until going cold in the middle of the fourth quarter, allowing the Grizzlies to put them away for a 4-1 series win. The Blazers are entering an offseason of uncertainty with many of their players, highlighted by star LaMarcus Aldridge, potentially reaching free agency.