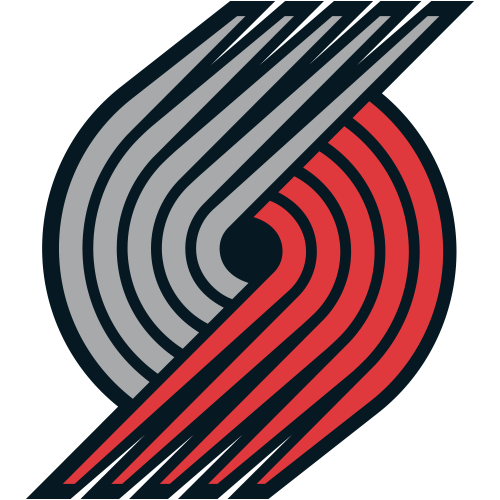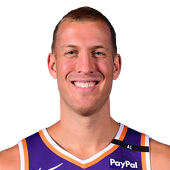 Own

97%

Start

74%

PF Rank

NR
by RotoWire Staff | Special to CBSSports.com

Trailblazers' Mason Plumlee: Grabs third straight double-double

Plumlee grabbed his third straight double-double Tuesday against the Bulls, posting 11 points (5-13 FG, 1-2 FT), 17 rebounds, two blocks, and one assist in 35 minutes of action. Plumlee has now put up a solid string of games, averaging 15.3 points and 123.7 rebounds over the last three. That being said, he's averaging just 10.4 points and 8.6 rebounds for the season, so owners can expect him to fall back to the equilibrium soon enough. Still, his dynamic playing style and his additional contribution in blocks makes him a valid fantasy option in many formats.

by RotoWire Staff | Special to CBSSports.com

Trailblazers' Mason Plumlee: Posts second straight double-double

Plumlee recorded 17 points (6-9 FG, 0-1 3Pt, 5-6 FT), 11 rebounds, four assists, one steal, and one block in 30 minutes during the Blazers' 107-93 win versus the Lakers on Sunday. Plumlee has played well since teammate Meyers Leonard suffered a dislocated shoulder, and he is making the most of his uptick in minutes thus far. With Leonard likely to be sidelined for about a month, Plumlee will likely to continue to receive extra minutes, especially if he's able to continue providing such efficient outputs on both ends.

by RotoWire Staff | Special to CBSSports.com

Trailblazers' Mason Plumlee: Posts double-double in victory Friday

Plumlee collected 18 points (6-9 FG, 6-9 FT), 10 rebounds, an assist and two steals over 29 minutes in Friday's 102-91 victory over the Clippers. Plumlee posted his second double-double of the season and got his fair share of boards versus DeAndre Jordan, not always an easy proposition. Plumlee has generally been a pleasant surprise at center for Portland and has been logging solid playing time, averaging 31 minutes a game over his last seven contests. Although he is not very aggressive offensively on most nights, Plumlee has been making positive contributions on the glass, averaging 7.9 rebounds per outing over the Blazers' first 14 games.

by RotoWire Staff | Special to CBSSports.com

Trailblazers' Mason Plumlee: Swats six shots

Plumlee posted nine points (3-6 FG, 3-4 FT), six blocks, four rebounds, and four assists in 35 minutes Wednesday against the Rockets. Plumlee has embraced his starting role on his new team, and he's been fairly consistent with putting up defensive numbers. He's averaging 7.8 points, 7.6 rebounds, 2.6 assists, 1.2 steals, and 1.8 blocks over the last five games, and it doesn't appear that Meyers Leonard's injury is having much of an impact on his production. That being said, owners can continue to expect Plumlee to produce low-end standard league value moving forward.

by RotoWire Staff | Special to CBSSports.com

Trailblazers' Mason Plumlee: Posts 15 points, seven boards Monday

Plumlee tied his season-high by scoring 15 points (5-7 FG, 5-7 FT) over 33 minutes in Monday's loss to the Nuggets. He chipped in seven rebounds, two assists, two steals, and two blocks. Plumlee has cracked double-digit scoring just three times in eight games this season, but has been in the neighborhood often enough to average 10.1 points per game. Any scoring he provides will be secondary to his offerings in the rebound and blocked-shot columns.

by RotoWire Staff | Special to CBSSports.com

Trailblazers' Mason Plumlee: Corrals career-best 16 rebounds

Plumlee corralled a career-best 16 rebounds to go with 12 points (5-9 FG, 2-9 FT), two assists, two blocks, and two steals in 35 minutes during Wednesday's win at Utah. Plumlee isn't known for his chops on the glass, as he boasts just 9.8 rebounds per 36 minutes in his career. Indeed, he recorded no more than seven boards in any of the Blazers' first four games, while Wednesday's double-digit tally was just the 18th in 157 career contests. Black marks, both typical and not, continue to plague his game, namely an unseemly 5-for-20 from the foul line for the season and 11 total turnovers over the past two outings. The preceding hinder his value in rotisserie formats, but he otherwise provides across-the-board production.

by RotoWire Staff | Special to CBSSports.com

Trailblazers' Mason Plumlee: Posts 15 points in loss Friday

Plumlee collected 15 points (7-13 FG, 1-2 FT), five rebounds, an assist, and three steals over 26 minutes in a 110-92 loss to the Suns. Plumlee got the start at power forward and was productive overall, providing some necessary scoring help for a Blazers squad that typically puts the offensive burden on its guards. The third-year pro has been solid from the field so far on the young season, shooting 58 percent (10-for-17) over the first two contests.

by RotoWire Staff | Special to CBSSports.com

Trailblazers' Mason Plumlee: Starts entire preseason

Plumlee started all seven of the Blazers' preseason contests, averaging 6.4 points, 5.4 rebounds, 1.6 assists, and 0.7 steals in 21 minutes. Earning the nods at center next to Meyers Leonard, Plumlee fell shy of his production as a starter with the Nets last season, when he put up 11.8 points, 7.6 rebounds, 1.0 assist, 1.0 steal, and 1.0 block in 27 minutes per game. Plumlee could reach that level with increased run, but the preseason frontcourt rotation of Leonard, Plumlee, Ed Davis, and Noah Vonleh ranged between 21 and 25 minutes per contest, which coach Terry Stotts may extend into the regular season. If so, the lack of counting stats wouldn't benefit from Plumlee's elevated shooting percentage, which sits at 61 percent after two professional campaigns.

by RotoWire Staff | Special to CBSSports.com

Trail Blazers' Mason Plumlee set to start at center this season

Mason Plumlee is expected to serve as the Trail Blazers' starting center to open the regular season, Joe Freeman of The Oregonian reports. After an offseason of roster overhaul, the Trail Blazers are set to unveil a retooled frontcourt that is expected to lean heavily on Plumlee and Miles Leonard, whose differing skill sets should mesh well together. The sweet-shooting Leonard should give the Blazers even more floor spacing than they previously enjoyed when mid-range specialist LaMarcus Aldridge was in the fold, while Plumlee fills the role of the more traditional rim-protecting big man. Noah Vonleh and Ed Davis also figure to factor into the rotation, but Plumlee should be on tap for a career-high total in minutes regardless of which combinations of players coach Terry Stotts opts to deploy. Through two preseason games, Plumlee has posted averages of 7.5 points (on 63.6 percent shooting), 6.5 rebounds, and two assists in 23.1 minutes per contest.

by Ruben Palacios | Staff Writer

Report: Nets trade C Mason Plumlee to Trail Blazers

The Nets will trade center Mason Plumlee to the Trail Blazers, Yahoo Sports is reporting. Plumlee, who has been used as trade bait by the Nets as of late, will go to Portland in exchange for point guard Steve Blake. The Nets will also send second-round pick Pat Connaughton to the Blazers.