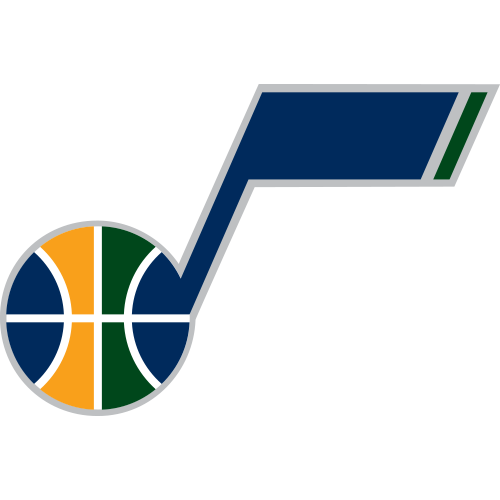 by RotoWire Staff | Special to CBSSports.com

Jazz's Jeff Withey: Double-double against Blazers

Withey tallied 10 points, 11 rebounds, one assist, two steals and two blocks in a preseason loss to the Blazers on Sunday. Withey has looked good this preseason, as he's regularly the biggest player on the floor. With very little frontcourt depth, Withey could be asked to play a bigger role this season and will likely be the backup center behind Rudy Gobert. If Gobert is to ever miss any time, Withey could become a sneaky add for fantasy.

by Marty Gitlin | CBSSports.com

Jazz bring aboard C Jeff Withey

The Jazz have announced the signing of free agent center Jeff Withey to a multi-year contract, the terms of which were not disclosed. Withey averaged 2.6 points and 1.7 rebounds in 37 games for New Orleans last season.

by Sean d'Oliveira | CBSSports.com

Report: Pelicans rescind qualifying offer to Jeff Withey

Center Jeff Withey is now an unrestricted free agent after the Pelicans reportedly rescinded their qualifying offer, reports BasketballInsiders.com. Withey averaged 2.6 points and 1.7 rebounds in 37 games last season.

by Shawn Krest | CBSSports.com

Report: Pelicans make qualifying offer to Jeff Withey

The Pelicans have made a qualifying offer to free agent Jeff Withey, according to a report by Basketball Insiders. The offer makes Withey a restricted free agent and allows the Pelicans to match any offers he receives. Withey averaged 2.6 points and 1.7 rebounds last season.

by Brandon Wise | Staff Writer

Pelicans activate Jrue Holiday, place Jeff Withey on inactive list

The Pelicans have activated guard Jrue Holiday from the injured list and placed center Jeff Withey on the inactive list, the team announced Wednesday. Holiday, who was questionable for Wednesday's game with a stress reaction in his right leg, is available to play and is expected to return to the lineup after missing Monday's game. Holiday is averaging 14.9 points and 6.9 assists in 39 games this season.

by R.J. White | CBSSports.com

Jeff Withey scores season-high 14 points vs. Kings

Pelicans center Jeff Withey scored a season-high 14 points on 5 of 6 shooting in his team's 114-97 loss to the Kings Tuesday. The second-round rookie played a season-high 27 minutes in the loss, seeing the majority of the playing time at center for the first time this season. He also chipped in five rebounds, two assists, two blocks and two steals Tuesday. Withey has averaged 2.3 points and 1.5 rebounds over 22 appearances.

by Chris Towers | CBSSports.com

Pelicans acquire shot blocker in Withey

This year's draft was considered pretty light on top-shelf talent, but there was talent to be found in the second round, and the Pelicans are hoping they got lucky in a post-draft trade. New Orleans acquired Kansas center Jeff Withey, the No. 39 overall pick, in a trade with the Trail Blazers that sent Robin Lopez to Portland. Withey averaged 13.7 points, 8.5 rebounds and 3.95 blocks per game as a senior at Kansas.