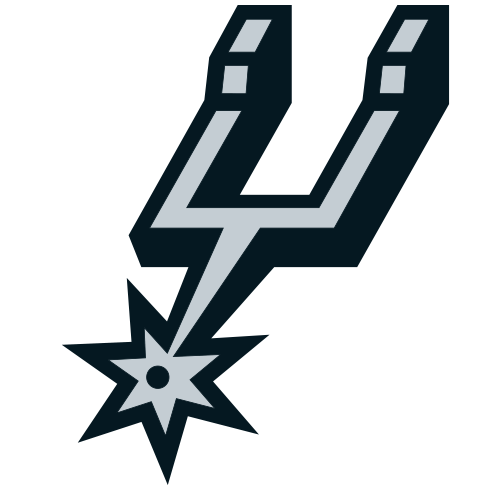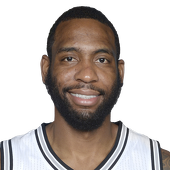 Own

0%

Start

0%

SG Rank

NR
by RotoWire Staff | Special to CBSSports.com

Spurs' Rasual Butler: Plays a minute Monday

Butler didn't attempt a shot in his minute of playing time against New York in the Spurs' 94-84 win Monday. The veteran small forward saw a majority of his time this season in the Spurs' blowout of the Nets last Friday where he saw a season-high of 11 minutes. Aside from that, his opportunities to play have been little to none for San Antonio. Butler provides yet another veteran presence to the locker room, however he will be hard pressed to find a substantial role coming behind Kawhi Leonard and Kyle Anderson on the depth chart.

by RotoWire Staff | Special to CBSSports.com

Spurs invite forward Rasual Butler to training camp

Forward Rasual Butler is listed on the Spurs' training camp roster, Michael Erler of SB Nation reports. The 36-year-old Butler had a surprising resurgent season for the Wizards in 2014-15, posting averages of 7.7 points and 20.1 minutes in 75 games, all of which marked his highest totals in three years. His advancing age could make it difficult for him to break camp with the Spurs, but it's possible coach Gregg Popovich may be willing to keep him aboard as a veteran mentor for some of the team's younger players.

by Jason Butt | CBSSports.com

Wizards G Bradley Beal listed as questionable for Saturday

The Wizards are hoping to end a five-game skid this Saturday but may not have guard Bradley Beal to help them do that. Beal, who has a sore big right toe, has been listed as questionable for Saturday's road game against the Nets, according to CSN Washington's J. Michael. Beal underwent tests on his toe Friday with the results putting his status for the Nets game in doubt. Beal left during the first quarter of Thursday's loss to the Hornets due to the injury. Rasual Butler and Otto Porter are the next men up if Beal is unable to play.

by Sean d'Oliveira | CBSSports.com

Wizards' Rasual Butler continues hot shooting from 3-point line

Wizards forward Rasual Butler continues to torch opponents from the 3-point line. Butler finished 4 of 5 from 3-point range to help lead the Wizards to a 110-95 victory over the Timberwolves Tuesday. Butler scored 23 points on 9 of 15 shooting. He added five rebounds, two assists, one block and one steal. Butler is shooting 51.5 percent from 3-point range this season. The 23 points marked the fourth time Butler has scored 20 or more points off the bench this season. The Wizards next play Friday at Miami.

by R.J. White | CBSSports.com

Wizards SF Rasual Butler scores team-high 22 vs. Celtics

Wizards small forward Rasual Butler scored a team-high 22 points on 8 of 17 shooting, including 6 of 10 shooting from three-point range, in his team's 101-93 loss to the Celtics Sunday. Butler played 30 minutes off the bench while delivering an excellent performance from behind the arc, making at least six three-pointers in a game for the first time since March 2010. However, the Wizards were unable to prevent the team's four-game winning streak from coming to an end. They'll face the Celtics again Monday.

by R.J. White | CBSSports.com

Wizards SF Rasual Butler scores season-high 23 vs. Cavaliers

Wizards small forward Rasual Butler scored a season-high 23 points on 9 of 15 shooting, including 3 of 5 shooting from three-point range, in his team's 113-87 loss to the Cavaliers Wednesday. Butler's playing time has been spotty this season, though he's continued to shoot well regardless of his usage. Wednesday's shooting percentage was in line with his 60.5 percent mark in November. He also kicked in one rebound, one steal and one block in 28 minutes in the loss. His next game comes Saturday against New Orleans.

by Chris Towers | CBSSports.com

Pacers reserves see some late run

The Pacers cleared the bench Thursday, in a blowout win over the Knicks. With the game clearly in hand, little-used reserves Chris Copeland, Donald Sloan, Orlando Johnson and Rasual Butler all saw playing time. Copeland was the most productive of the four, finishing with four points and four rebounds in five minutes of action, while Sloan and Johnson added two points apiece. Butler was scoreless on three field-goal attempts in five minutes. The Pacers have a pretty set rotation, so these four rarely see the floor. Though all four have appeared in each of the last three games, none have played double-digit minutes in that span.

Raptors release Butler

News: Prior to Friday's midnight deadline for players waived being eligible for the playoffs with another team, the Raptors have decided to waive guard Rasual Butler. Butler has appeared in 34 games with the Raptors this season, starting 14, scoring 3.2 points per game. Analysis: Butler may catch on with a playoff team after a midseason waiver for the second season in a row, however if he does, he would likely have an even smaller role than he did in Toronto. No matter where he goes, Butler will likely have an extremely limited role, so Fantasy owners shouldn't bother following his movements.

Butler sees some added minutes

News: Toronto's Rasual Butler saw more minutes on Wednesday with the Raptors missing both Jerryd Bayless and Linas Kleiza with injuries. Butler played 27 minutes in the loss to the Spurs. He scored 10 points on 5 of 10 shooting with three rebounds and three assists. Analysis: Butler barely played in the two previous games. When Kleiza is healthy, Butler's role will be extremely limited. He's averaging less than 15 minutes per game for the season and his Fantasy value is extremely low.

Butler not producing off bench

News: Raptors F Rasual Butler's struggles continued during Tuesday night's contest against the Hawks. Butler, who was replaced in the starting lineup by James Johnson, finished with just five points in the 100-77 defeat. He shot 2 of 5 from the field and did not stat in any other category, while seeing 13 minutes off the bench. Analysis: Butler's first season in Toronto has been a forgettable one thus far, as the veteran just can't seem to find his bearings. A career 39 percent shooter from the field, Butler is shooting just 28 percent from the field through 22 games and is averaging 3.8 points and 2.5 rebounds on the year. Unless he sees a major spike in minutes and production moving forward, Fantasy owners should leave the 32-year-old on the waiver wire in the majority of formats.