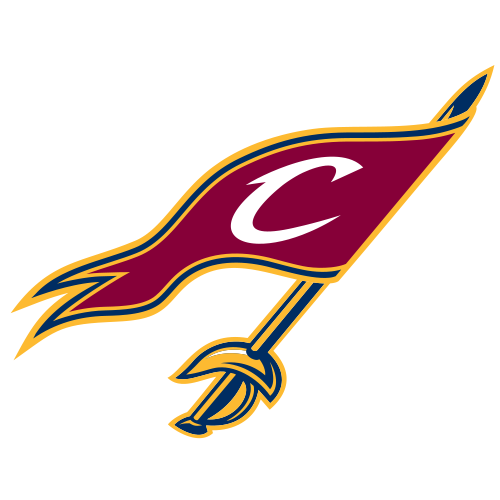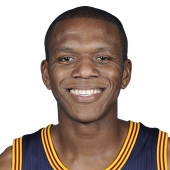 Own

0%

Start

0%

SF Rank

NR
by RotoWire Staff | Special to CBSSports.com

Cavaliers' James Jones: Claiming reserve role for Cavaliers

Jones has been playing a reserve role so far this season for the Cavaliers. Jones is 35 years old, so it's no surprise that his contribution to the team mostly comes from his still-superb three-point stroke. He plays decent minutes every once in a while, but his playing time is simply not consistent enough to be relied upon regularly for fantasy production. He is still a great shooter, and if the Cavaliers were to suffer an injury in the backcourt, it would be worthwhile to check back on Jones' status.

by RotoWire Staff | Special to CBSSports.com

Cavaliers' James Jones: Hits 3-pointer

Jones scored three points (1-2 FG, 1-1 3Pt) in five minutes in the blowout win over the Grizzlies on Wednesday. Jones played four minutes in the opener, but missed both of his 3-point shots against the Bulls in the loss. It appears he will get token minutes and put up shots from the perimeter. If a fantasy team needs one 3-pointer (and not much more), Jones could be a consideration.

by RotoWire Staff | Special to CBSSports.com

Cavaliers SF James Jones collects 10 points Monday

Cavaliers forward James Jones collected 10 points and three rebounds over 13 minutes in Monday's 91-81 loss to the Grizzlies. The veteran posted his highest point total of the preseason to date, and has sunk at least one basket from beyond the arc in the trio of exhibition contests. Jones appears to have been surpassed for the moment by fellow vet Richard Jefferson as LeBron James' primary backup, but his position on the depth chart could certainly change as the exhibition season unfolds. Jones' superior three-point shooting is a valued asset, and could be the deciding factor in earning him a place on the Cavs' final roster.

by Ruben Palacios | Staff Writer

Cavaliers re-sign SF James Jones

The Cavaliers have re-signed small forward James Jones, according to ESPN.com. Jones averaged 4.4 points in 57 games for Cleveland last season.

by Shawn Krest | CBSSports.com

James Jones plans to re-sign with Cavaliers

Cavaliers forward James Jones is a free agent, but he's not looking to change teams. "I'll be back in Cleveland for sure," Jones told the Northeast Ohio Media Group. Jones averaged 4.4 points and 1.1 rebounds for the Cavs last year.

by Igor Mello | CBSSports.com

Cavaliers F James Jones dislocates index finger in Game 5

Cavaliers forward James Jones dislocated the index finger on his right hand in the opening quarter of Tuesday's Game 5 win over Chicago in the Eastern Conference Semifinals, according to the Akron Beacon Journal. He grabbed a rebound and was held scoreless in seven minutes off the bench. He told reporters he is fine moving forward in the series. The Cavs lead the series 3-2. Game 6 is Thursday in Chicago.

by Marty Gitlin | CBSSports.com

Cavaliers F Jones: Presence of Love 'means the world to us'

Injured forward Kevin Love (shoulder) joined his fellow Cavaliers on the bench midway through the second quarter of their Game 2 win Wednesday against Chicago. He received a huge ovation when shown on the Jumbotron and expressed his appreciation. "It was amazing," he told the Northeast Ohio Media Group. "I loved it. These are some great fans." Teammate James Jones believes his presence proved inspiring to the team. "He's our brother and he makes us whole," said James Jones, who scored a surprising 17 points in the victory. "So if he's playing or if he's on the sideline, it means the world to us. To have him here with us tonight as that extra body, that extra voice, that extra coach made a difference and you could see it in our play."

by Joe Polito | CBSSports.com

Cavaliers lure James Jones to Cleveland

Another one of LeBron James' former teammates from Miami will follow him to Cleveland, as ESPN reported Wednesday that the Cavaliers added shooter James Jones for the veteran's minimum. Jones hadn't been utilized very much by Miami over the last two years, appearing in only 58 games over that span. He averaged 4.0 points on 52 percent shooting from three last season in limited opportunities.

by R.J. White | CBSSports.com

James Jones scores 17 points vs. Magic

Heat forward James Jones made his third appearance of the season Wednesday, scoring a season-high 17 points on 5 of 8 shooting, including 5 of 7 shooting from three-point range, in his team's 120-92 win over the Magic. Jones needed just 20 minutes of action to rack up 17 points, adding one rebound, one assist and one steal on the night.

by Igor Mello | CBSSports.com

James Jones drains six treys vs. Spurs

Heat small forward James Jones caught fire from beyond the arc as he drained six treys during Saturday's preseason game against the Spurs. Jones got hot early on as he drained four corner 3-pointers in the first quarter. He connected twice more from downtown in the third quarter. Five of his six 3-pointers on the night came from the either the right or left corner. He went 6 of 8 shooting from the field -- all from downtown -- and finished with 18 points, four rebounds, two assists and one steal while logging 24 minutes of game action.