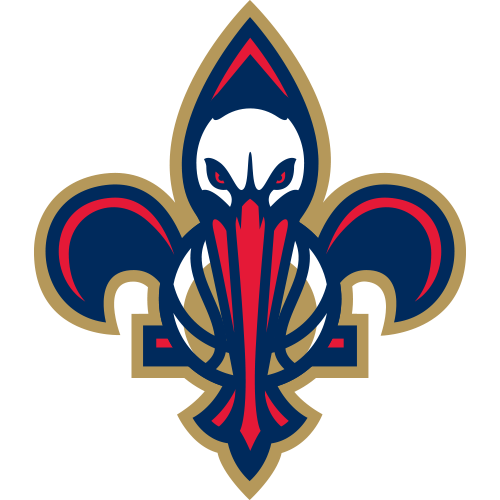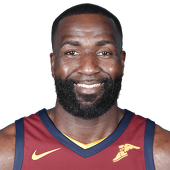 Kendrick Perkins
#5 C / New Orleans Pelicans / EXP: 12YRS
Height: 6-10
Weight: 270 lb
Age: 31
College: No College
Own

0%

Start

0%

C Rank

NR
INJURY ALERT:
Out | Pectoral | Out indefinitely
by RotoWire Staff | Special to CBSSports.com

Pelicans' Kendrick Perkins: Could miss three months of action

Perkins (chest) could miss up to three months of action with a right pectoral injury, Adrian Wojnarowski of Yahoo! Sports reports. This is tough news for Perkins, who was in line for more minutes with an already shallow New Orleans frontcourt. With Omer Asik not yet back and Perkins out, the Pelicans could potentially play Anthony Davis more and Center and rely on some more small ball lineups. Alexis Ajinca, and Ryan Anderson could also see more minutes.

by RotoWire Staff | Special to CBSSports.com

Pelicans' Kendrick Perkins: Out indefinitely

Perkins (chest) is out indefinitely with a right pectoral injury. Perkins strained his right pectoral during Saturday's game against the Warriors and has now been listed as out indefinitely. Perkins started in place of Omer Asik for the first three games of the season, averaging 5.3 points, 2.7 rebounds and 0.7 assists. With Asik back in the starting lineup and Perkins sidelined for the forseeable future, Alexis Ajinca will likely absorb the backup center minutes.

by RotoWire Staff | Special to CBSSports.com

Pelicans' Kendrick Perkins: Exits with right pectoral strain

Perkins will not return to Saturday's game against the Warriors after suffering a right pectoral strain in the first quarter, John Reid of the Times-Picayune reports. The Pelicans have dealt with numerous injuries to their frontcourt already this season and Saturday's injury to Perkins complicates that trend with the severity still unknown. Although, Omer Asik (calf) made his season debut Saturday and is the likely candidate to jump into the starting lineup at center if Perkins is forced to miss time off the court.

by RotoWire Staff | Special to CBSSports.com

Pelicans' Kendrick Perkins: Effective in Tuesday's start

Perkins made the start at center for the Pelicans in Tuesday's season-opening loss to the Warriors, scoring 10 points (5-5 FG) and adding four rebounds and an assist over 16 minutes. Perkins scored eight of his 10 points in the first quarter to give the Pelicans a surprising offensive boost early on, but didn't play enough minutes to make a run at a career night. That'll likely remain the case for Perkins throughout the season, as he's not well suited to the up-tempo style that coach Alvin Gentry prefers to run. He roughly split the playing time at center with Alexis Ajinca (17 minutes), an arrangement that figures to continue until Omer Asik (calf) is ready to play.

by RotoWire Staff | Special to CBSSports.com

Pelicans C Kendrick Perkins looks primed to open year as starter

Pelicans veteran Kendrick Perkins has been deployed as the starting center in the last two preseason games, scoring no points and grabbing nine rebounds while playing 28 minutes. With Omer Asik (calf) and Alexis Ajinca (hamstring) suffering injuries in training camp that will likely sideline both for the beginning of the regular season, Perkins has risen quickly up the depth chart. Even if he does ultimately earn the starting nod for the season opener, his lack of mobility and dearth of offensive ability will likely result in him seeing 10-to-20 minutes per night.

by RotoWire Staff | Special to CBSSports.com

Pelicans' Kendrick Perkins likely to be top backup at center this season

Pelicans center Kendrick Perkins is in line to open the season as the Pelicans' top backup at center, the New Orleans Times-Picayune reports. After signing with New Orleans for the veteran's minimum in the offseason, Perkins was expected to serve as little more than a towel-waving benchwarmer, but with Alexis Ajinca (strained right hamstring) ruled out for four-to-six weeks, the veteran will move up the pecking order. Omer Asik is expected to assume heavy minutes as the Pelicans' starting center, but Perkins should see a handful of minutes to spell him when necessary. Perkins has some value as a screener on offense and a lane clogger on defense, but his inability to do much with the ball in his hands makes him worth avoiding for fantasy purposes.

by Sean d'Oliveira | CBSSports.com

Report: Pelicans sign Kendrick Perkins to one-year deal

The Pelicans signed center Kendrick Perkins to a one-year deal worth the veteran minimum, sources told ESPN. Perkins averaged 3.6 points and 4.7 rebounds in 68 games last season.

by Sean d'Oliveira | CBSSports.com

Report: Cavs' Kendrick Perkins involved in domestic dispute

Cavaliers center Kendrick Perkins was reportedly involved in a domestic dispute early Wednesday morning, according to police reports obtained by Cleveland.com The alleged incident occurred along a road in Westlake, Ohio. A witness called 911 to report the disturbance between Perkins and his wife. "Looks like the woman is hitting the man and he's trying to get out of the car parked on the side of the road," the caller said. Neither Perkins or his wife were arrested during the altercation. The Cavaliers are aware of the incident and they said Perkins will travel with the team to Chicago for Game 6 on Thursday, reports the Akron Beacon Journal.

by Sean d'Oliveira | CBSSports.com

Cavaliers sign Kendrick Perkins, will play Tuesday

The Cavaliers announced they signed center Kendrick Perkins on Tuesday. Perkins will be available to play in Tuesday's game at Detroit. In 51 games, Perkins is averaging 4.0 points and 5.5 rebounds. The Cavaliers are 6 1/2-point favorites.

by Jason Butt | CBSSports.com

Kendrick Perkins clears waivers, expected sign with Cavaliers

It's long been expected for forward Kendrick Perkins to clear waivers following his buyout with the Jazz. That has now happened with Perkins officially a free agent, according to the Akron Beacon Journal. Perkins is expected to sign with the Cavaliers, though that hasn't officially happened yet. Assuming everything checks out for Perkins with his physical upon signing with the Cavs, Perkins could be available to play in Tuesday's game against the Pistons.