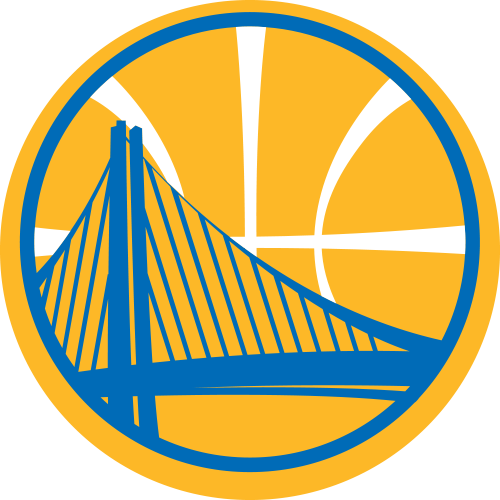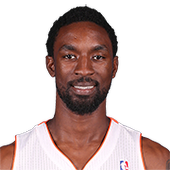 Own

0%

Start

0%

SG Rank

NR
by RotoWire Staff | Special to CBSSports.com

Warriors waive guard Ben Gordon

Guard Ben Gordon was waived by the Warriors on Wednesday, two weeks after the team signed him, the San Jose Mercury News reports. The 11-year NBA veteran's stint with Golden State was shorter than expected. He only played in two preseason games, averaging 1.0 point and 1.0 assist in 8.3 minutes. Gordon was competing with several guards with non-guaranteed contracts for a roster spot including the likes of Jarrell Eddie, Chris Babb, Ian Clark, and Juwon Slaten. The 32-year-old will now look to find his way onto a roster looking for veteran depth, although the opportunity may not come for some time.

by RotoWire Staff | Special to CBSSports.com

Golden State Warriors' Ben Gordon Limited minutes in Golden State debut

Gordon played just six minutes in the Warriors' preseason opener Tuesday, his debut with his new team. We're looking for a bigger role for Gordon on Thursday when the Warriors play the Trail Blazers in their second preseason tilt. Gordon's a somewhat interesting subplot in the Warriors' preseason. A one-time high-volume shooter/scorer that's fallen off the last three seasons is trying resurrect himself on the world champions' deep roster. He's looking for backup shooting guard minutes along with Leandro Barbosa (15 points, 15 minutes Tuesday) and a reconstituted Brandon Rush (five points, 16 minutes).

by RotoWire Staff | Special to CBSSports.com

Report: Warriors complete deal with SG Ben Gordon

Veteran guard Ben Gordon has finalized a contract with the Warriors, per Diamond Leung of the San Jose Mercury News. The terms of the contract haven't been announced, but the NBA champs are likely bringing in Gordon on a one-year deal. He has seen his career spiral downward in the last three seasons as a member of the Hornets and Magic, averaging less than 21 minutes of action as both squads carved out more playing time for younger talent. Gordon will have to prove in training camp that he can be a superior source of backcourt scoring off the bench than his competition.

by Elliott Smith | Staff Writer

Magic waive SG Ben Gordon

The Magic announced Monday they have waived backup guard Ben Gordon, releasing the veteran after one season in Orlando. Gordon played in 56 games last season with Orlando, averaging 6.2 points and 1.1 rebounds per game. He scored in double figures 17 times, with a season-high 22 points against the Wizards on Oct. 30. The former NBA Sixth Man of the Year, which occurred during his rookie season, has played 11 seasons for four teams with a career average of 14.9 points.

by Jason Lempert | Staff Writer

Report: Magic decline option on guard Ben Gordon

The Magic have reportedly declined guard Ben Gordon's contract for the 2015-16 season. The option was valued at $4.5 million, and Gordon will now become an unrestricted free agent, sources told Yahoo Sports. Gordon averaged 6.2 points per game last season.

by Sean d'Oliveira | CBSSports.com

Magic rule Fournier, Ridnour, Green out of Sunday's game

The Magic will be without Evan Fournier, Luke Ridnour and Willie Green for Sunday's game against the Celtics, reports the Orlando Sentinel. A hip injury will cause Fournier to miss his fifth consecutive game, while a hamstring injury will keep Ridnour out of his third straight game. Guards Ben Gordon and Elfrid Payton are expected to see their roles increase. Meanwhile, Green has been ruled out with a sore Achilles' tendon. The Magic are 2-point underdogs.

by Chris Cwik | CBSSports.com

Magic guard Ben Gordon active for Thursday's game

Magic guard Ben Gordon is active for Thursday's game against the Bucks, according to the Orlando Sentinel. Gordon did not play in the last two games, but will be active on Thursday. The 31-year-old is averaging 6.7 points and 1.2 rebounds per game.

by Michael Hurcomb | Fantasy Writer

Magic guard Ben Gordon: 'My game is back'

Magic guard Ben Gordon feels he has settled back into a groove with Orlando following two disappointing seasons with Charlotte, according to the Orlando Sentinel. "My game is back," Gordon said Monday. "My game is sharp. I'm being efficient and doing what I wanted to accomplish. They brought me in to bring a spark off the bench, and I've tried to keep my end of the deal." The 31-year-old Gordon is averaging 7.5 points in 15.5 minutes per game off the bench in 2014-15. However, he is converting 41.3 percent from 3-point range, which is close to his career average of 40.2 percent. Gordon shot 38.7 percent in 2012-13 and 27.6 percent in 2013-14 from 3-point range. "It's been a good situation for me," Gordon said. "I had to re-establish myself. I put it a lot of work, put in the time, and it's paid off."

by R.J. White | CBSSports.com

Magic unlikely to change Ben Gordon's role with Oladipo out

Magic shooting guard Ben Gordon may be in for more minutes with starting guard Victor Oladipo sidelined, but coach Jacque Vaughn indicated that he's unlikely to change Gordon's bench role, NBA.com reports. For his part, Gordon says he'll approach the game the same regardless of how he's used. "I think it's more of a mindset," Gordon said. "When you're role is really defined and you know exactly what the team wants from you and that's the be aggressive right away, look for your shot and look to make plays, that makes it a lot easier." Gordon played 23 minutes in Tuesday's season-opening loss to the Pelicans, scoring five points on just 1 of 8 shooting while grabbing four rebounds and adding one assist.

by Joe Polito | CBSSports.com

Ben Gordon lands two-year deal with the Magic

Despite having a falling out with his coach last season, Ben Gordon has landed a deal with a new team. Yahoo Sports reported Wednesday that the Magic and Gordon have agreed on a two-year deal worth $9 million. NBA Insider Ken Berger confirmed the deal. Gordon only appeared in 19 games last season with Charlotte.