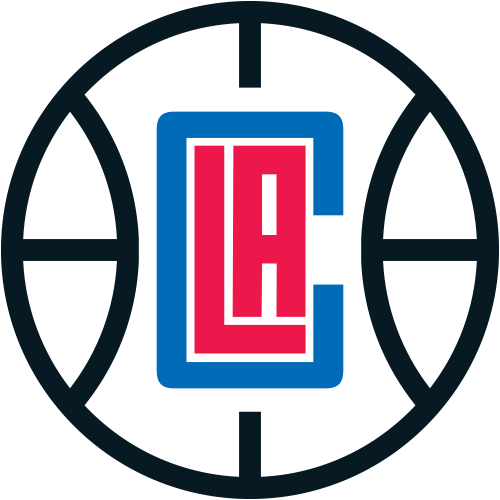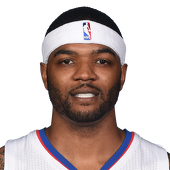 Own

21%

Start

5%

SF Rank

NR
by RotoWire Staff | Special to CBSSports.com

Clippers' Josh Smith: Firmly entrenched in rotation

Smith has secured his role as one of the Clippers' top options off of the bench, averaging 5.2 points, 3.4 rebounds, 1.3 assists, 1.3 blocks, and 14.5 minutes so far this season. Smith has consistently been getting 10 to 20 minutes off of the bench for the Clippers, and he has been converting those minutes into pretty solid production. Unfortunately for fantasy owners it hasn't been eye-popping production, but that is to be expected when you sit behind one of the league's premiere power forwards in Blake Griffin.

by RotoWire Staff | Special to CBSSports.com

Clippers' Josh Smith: Scores seven points Monday versus Suns

Smith scored seven points (2-4 3Pt, 1-2 FT), grabbed five rebounds, and added three assists and a block Monday in a win against the Suns. Smith put up decent numbers despite playing fewer minutes than fellow small forwards Lance Stephenson and Paul Pierce. That being said, Smith hasn't exactly been sharp to start the season. In four games, he's only averaging 3.8 PPG thanks to a rough 25.0 FG% and 50.0 FT%

by RotoWire Staff | Special to CBSSports.com

Clippers' Josh Smith: Fills stat sheet in win over Warriors

Smith tallied 13 points (5-8 FG, 2-2 3Pt, 1-4 FT), five rebounds, one assist, one steal and two blocks in a 130-95 win over Golden State on Tuesday. It's unclear exactly what Smith's role will be on this tea, but he has no problem stuffing stat sheets in whatever role he does end up playing. Most fans aren't a huge fan of Smith's game, but he provides very good counting numbers in limited minutes and can be an asset to fantasy owners in the right situations. It will be tough for him to carve out a significant role in Los Angeles, but he could be a nice play in daily if a big man is injured or rested.

by RotoWire Staff | Special to CBSSports.com

Clippers' Josh Smith to receive time at center this season

Clippers power forward Josh Smith will log 'a lot' of time at center this season, Dan Woike of the Orange County Register reports. Coach Doc Rivers revealed the news Monday, but his minutes at center behind DeAndre Jordan will likely be a patch-work effort rather than one player dominating the workload. Still, the development opens up another spot for Smith to pick up run with his third squad in as many seasons. If he's used in a super-utility role at the three, four, and five, he could match the 26 minutes per game that he earned with the Rockets in 2014-15.

by Ruben Palacios | Staff Writer

Report: Josh Smith to sign with the Clippers

Free-agent forward Josh Smith has decided to sign with the Clippers, multiple outlets are reporting. Smith averaged 12.4 points, 6.4 rebounds and 3.3 assists for the Pistons and Rockets last season.

by Marty Gitlin | CBSSports.com

Report: Kings eyeing free agents Josh Smith, Lou Williams

Having struck out on guard Wesley Matthews and with money to spend after a salary dump, the Kings are now setting their sights on forward Josh Smith and guard Lou Williams in free agency, league sources have told SI.com. Smith has already bounced from Atlanta to Detroit to Houston since 2013 and his production has waned. He averaged only 12.4 points a game last season, his lowest output in nine years, and shot just 41.9 percent from the floor. Williams continued to display his offensive explosiveness in 2014-15. He won the NBA Sixth Man of the Year award by averaging 15.5 points in just 25 minutes per game.

by Sean d'Oliveira | CBSSports.com

Rockets to start forward Josh Smith in Game 6

Rockets coach Kevin McHale confirmed forward Josh Smith will start in Thursday's Game 6 matchup against the Clippers, the team announced. Smith also started in Game 5, with forward Terrence Jones moving to the bench. Smith scored nine points on 4-of-7 shooting, while Jones finished with 12 points while making 5-of-8 shots. The Rockets are trailing 3-2 in the series and are 8 1/2-point underdogs on the road against the Clippers.

by Brandon Wise | Staff Writer

Rockets forward Josh Smith scores 23 points in losing effort

Rockets forward Josh Smith scored 23 points on 8 of 10 shooting from the field, including 4 of 5 from 3-point range, in Houston's 121-109 loss to the Mavericks Sunday. It was Smith's first 20-plus point playoff game since 2013 when he scored 29. Smith, who also went 3 of 6 from the free throw line, added six rebounds and three assists to his totals. He and the Rockets will look to close out Dallas in Game 5 Tuesday.

by Ted Leshinski | Staff Writer

F Josh Smith leads Rockets with 20 points in defeat

Forward Josh Smith scored 20 points but the Rockets couldn't get past the Spurs on Friday, losing 104-103.Twelve of Smith's 20 points came from the free throw line (12 for 26).

by Jason Butt | CBSSports.com

Rockets' Howard, Brewer, Smith probable for Friday

The Rockets have listed center Dwight Howard, guard Corey Brewer and forward Josh Smith probable for Friday's game against the Timberwolves, according to FOX 26. Howard returned to the hardwood in Wednesday's win over the Pelicans after dealing with a knee injury. Brewer (oblique strain) and Smith (ankle) played against the Pelicans as well.