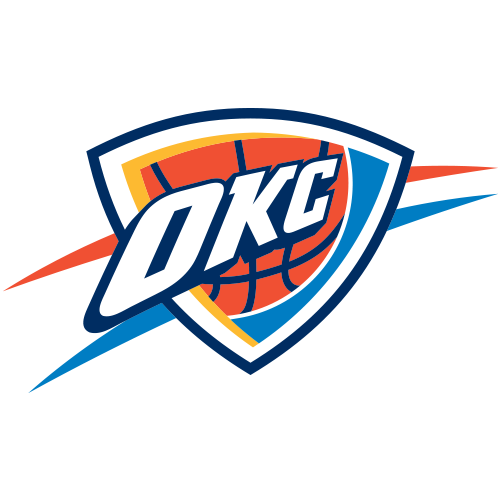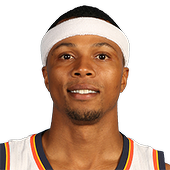 Own

0%

Start

0%

PG Rank

NR
by Chris Cwik | CBSSports.com

Report: Clippers considering Sebastian Telfair

The Clippers are considering adding guard Sebastian Telfair , according to RealGM. Telfair played 16 games with the Thunder earlier in the year, but was waived by the club in November. He averaged 8.4 points and 2.8 assists per game.

by R.J. White | CBSSports.com

Thunder waive Sebastian Telfair

The Thunder waived guard Sebastian Telfair Wednesday, the team announced. Telfair played in 16 games with the Thunder, averaging 8.4 points, 2.8 assists and 20.5 minutes.

by Igor Mello | CBSSports.com

Thunder G Sebastian Telfair ejected for flagrant 2 foul

Thunder guard Sebastian Telfair was ejected in Tuesday night against Toronto with a flagrant 2 foul, leaving the team with only six available players for the final minutes of the game, per the Oklahoman. Telfair inadvertently hit Tyler Hansbrough in the face, which caused the ejection with 1:57 remaining in the fourth quarter. He finished with 11 points on 4 of 8 shooting from the field, including 1 of 4 from downtown, and 2 of 4 from the free throw line. He added four rebounds, two assists and two steals while logging 27 minutes in a 100-87 defeat.

by Igor Mello | CBSSports.com

Thunder sit out Grant Jerrett, Mitch McGary vs. Raptors

Thunder forwards Grant Jerrett and Mitch McGary were not made available for Tuesday's game against the Raptors, according to the Oklahoman. With the two players sidelined, Sebastian Telfair, Kendrick Perkins and Nick Collison were the only players available off the bench for Oklahoma City.

by Chris Cwik | CBSSports.com

Thunder guard Sebastian Telfair to sit Friday

Thunder guard Sebastian Telfair will not play Friday. Telfair is dealing with a right thumb sprain. He played 11 minutes Wednesday, scoring 11 points during his debut.

by Joe Polito | CBSSports.com

Thunder ink Sebastian Telfair to one-year deal

Once heralded as an elite point guard prospect, Sebastian Telfair has since watched his NBA career tail off into obscurity. But early Thursday CSN Northwest reported that Telfair reached an agreement with the Thunder for a one-year deal at the veteran's minimum. Telfair spent the previous season in China, where he averaged 26.1 points, 4.5 rebounds, 6.0 assists and 2.0 steals per game playing for the TianJin Steel in the Chinese CBA league. His career numbers in the NBA, however, are not nearly as impressive. Telfair bounced from team to team while averaging 7.4 points and 3.5 assists per game over his nine-year career.

Telfair traded to Raptors

CBSSports.com NBA Insider Ken Berger reports that the Suns are finalizing a deal to trade guard Sebastian Telfair to the Raptors for Hamed Haddadi. In addition to Haddadi, Phoenix also gets a second-round draft pick from Toronto for Telfair. Telfair is on the books for just over $1.56 million and Haddadi for $1.3 with a non-guaranteed season next year. Moving Telfair makes room for Kendall Marshall in the rotation for the rebuilding Suns while clearing a little bit of money. Telfair gives the Raptors another guard after they traded Jose Calderon in the Rudy Gay deal earlier this month. Telfair will compete for time with John Lucas III in Toronto. He averaged 6.0 points and 2.5 assists for the Suns this season.