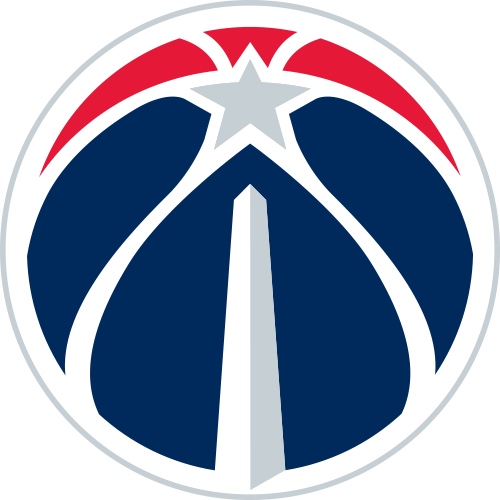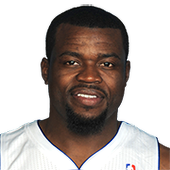 Own

0%

Start

0%

PG Rank

NR
by Elliott Smith | Staff Writer

Wizards officially sign G Will Bynum for remainder of season

The Wizards signed guard Will Bynum for the remainder of the season, the team announced Monday. Bynum has appeared in three games for Washington since signing a 10-day contract on March 27, playing just eight minutes. He has been hampered by a hamstring injury he suffered while playing in the Chinese Basketball League.

by Ted Leshinski | Staff Writer

Wizards to sign G Will Bynum for remainder of season

The Wizards will sign guard Will Bynum for the remainder of the season, per CSNWashington.com.Bynum inked a 10-day contract with the Wizards on March 27 but because of a lingering hamstring issue has played in just eight minutes in three games.

by Sean d'Oliveira | CBSSports.com

Wizards guard Will Bynum (hamstring) able to practice Tuesday

For the first time since being signed by the Wizards, guard Will Bynum was able to participate in a full practice with the team Tuesday, reports CSNWashington.com. Coach Randy Wittman said he liked what he saw from Bynum during the practice. Bynum sustained a hamstring injury earlier in March while playing in China, but he was able to play three minutes during Friday's contest.

by Elliott Smith | Staff Writer

Wizards sign G Will Bynum to 10-day contract

The Wizards announced Friday that they have signed guard Will Bynum to a 10-day contract and released guard Toure' Murry, per a team release. Bynum most recently played with the Guandong Southern Tigers in the Chinese League. He suffered a hamstring injury at the end of the season, but said he could play tonight if needed. Murry appeared in three games with the Wizards, scoring six points.

by R.J. White | CBSSports.com

Report: Wizards to sign Will Bynum, release Toure' Murray

The Wizards are set to release guard Toure' Murry and sign guard Will Bynum Friday, the Washington Post reports. Murry suffered a sprained ankle Monday, and with Bradley Beal also dealing with a sprained ankle, the team will add Bynum for depth purposes. However, Bynum has also been nursing a hamstring injury suffered while playing in China.

by Igor Mello | CBSSports.com

Report: Will Bynum drawing interest from NBA teams

Will Bynum has been drawing interest from several NBA teams to serve as a backup point guard, according to Adrian Wojnarowski of Yahoo Sports. Bynum is playing in China for the Guandong Southern Tigers. Since his debut, his club has notched 22 consecutive victories. Though teams remain interested in his services, they'll have to wait until the Chinese playoffs ends in late-February.

by Igor Mello | CBSSports.com

Bulls could add another PG if Derrick Rose can't play Monday

The Bulls are considering adding another point guard to the active roster, if Derrick Rose is unable to return Monday against Utah, according to a report from the Chicago Tribune. Rose has appeared in only five games this season and has missed the past four games because of a hamstring injury. Aaron Brooks is the only active point guard on the roster. Mike James and Will Bynum are both free agents with ties to coach Tom Thibodeau.

by Igor Mello | CBSSports.com

Celtics trim down roster before opening night

The Celtics trimmed down its roster to 15 by waiving guards Will Bynum, Tim Frazier and Rodney McGruder, forwards Erik Murphy and Christian Watford and guard/forward Jarell Eddie on Monday, according to the team's official website.

by Michael Hurcomb | Fantasy Writer

Report: Celtics to waive Will Bynum, if they can't work out a trade

The Celtics continue to work with the agent for Will Bynum on a trade involving the veteran guard, according to the Boston Herald. "We're trying to see if there is something we can do," agent Mark Bartelstein said. Bynum is away from the team as he is recovering from a strained hamstring. He has not made a preseason appearance and the Celtics will likely waive Bynum if they can't work out a trade. "It's a tough time of year to make a trade," a league source said. "Teams are still trying to get used to their rosters, see what they have. Most likely they have to waive him."

by R.J. White | CBSSports.com

Will Bynum out for remainder of preseason

Celtics guard Will Bynum will not play in the team's final two preseason games, the Boston Herald reports. Bynum, who was recently acquired in a trade, may be waived before the beginning of the season, but the team will wait to examine other roster cuts before making a move.