Fantasy Football Packers rankings: Where to slot Don Jackson, Knile Davis
With Eddie Lacy and James Starks injured, the Packers present some new options for Fantasy owners.
Week 7 Rankings: Standard | PPR
Eddie Lacy is hurt. James Starks is hurt.
Suddenly, the Packers run game is in an emergency situation.
So who's the go-to guy for their Thursday night game against the Bears? What about for the next few weeks or months while Lacy and Starks are out?
No one knows for sure -- the Packers are probably trying to figure it out -- but here's who we're dealing with and what to expect:
Don Jackson
Jackson has used football to turn his life around. After a troublesome youth, Jackson made the decision to focus on football by his senior year of high school and it led to him leading the Nevada Wolfpack run game in his junior and senior seasons. He averaged 4.6 yards per carry, 11.7 yards per catch and totaled 17 scores (15 rushing) in those two seasons.
He has never taken an NFL snap, preseason or otherwise. Now the rookie is on the brink of potentially starting for the Packers.
Based on limited footage available, Jackson is a try-hard downhill runner who worked in the pistol offense in college. At 5-foot-10 and about 210 pounds he was willing to be physical and used it as a positive trait in the Mountain West Conference.
Maybe it's enough to make him a goal-line option for the Packers but it's tough to see him bowl over NFL-caliber defenders play after play. He was able to consistently get to the edge in college but did not have the speed to consistently out-run defenders once heading downfield. That doesn't jibe with a reported 4.47 time in the 40-yard dash on his Pro Day, but most folks know a fast 40-yard-dash time doesn't always translate onto the field.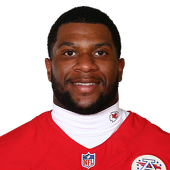 The Packers acquired Davis for a late draft pick this week. Once considered the must-have handcuff to Jamaal Charles, Davis fell down the depth chart in Kansas City because of a lack of consistency and lack of holding on to the football. He fumbled four times over 134 carries in 2014 and again in his last game with the Chiefs, a playoff loss at New England.
Davis owned a great rushing average in his first two years at Arkansas but missed the entire 2011 season with a major ankle injury suffered in practice (he also suffered two other ankle injuries previously). He wasn't the same since, averaging 3.4 yards per carry in his final season with the Razorbacks and owning a 3.3 rushing average in the NFL so far.
If there's a modest silver lining, it's that in eight career games with 10-plus carries, Davis has scored at least once in six of them and delivered 10-plus Fantasy points in seven of them.
Davis joined the Packers and immediately tried learning the playbook, though you'd think it would be similar since both the Chiefs and Packers use a West Coast system.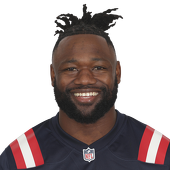 A receiver at running back? It worked for the Packers last week as Montgomery was an emergency fill-in. He actually took 20 snaps at running back according to Pro Football Focus, but had just 6 yards on three carries. He was far more valuable as a receiver, catching 10 of 12 targets for 98 yards with nine coming inside of 10 yards (three were behind the line of scrimmage).
What happens this week?
Who knows if the Packers even know how their backfield will shake out. The hunch is Jackson and Montgomery take turns with Davis sprinkled in with a package of plays. If the Packers get near the goal line then Jackson be the one with a chance to score. Maybe he's the clock killer too. It's also an audition of sorts for Jackson, who's backstory would get a lot of attention if he did break out. That would be cool.
But he's only worth starting in desperation situations. Same with Davis. Montgomery has the most appeal as a flex or low-end No. 3 receiver since he'll probably pick up a lot of short-area targets like he did last week.
What happens after this week?
It'll ultimately come down to how productive Jackson is on Thursday, but in time Davis should learn the playbook and be a good enough band-aid for the Packers offense until Lacy or Starks comes back. By virtue of the opportunity and volume alone, Davis should benefit Fantasy owners in upcoming matchups at Atlanta and versus Indianapolis.
Show Comments
Hide Comments
In our latest mock draft, Jamey Eisenberg shows the value of waiting on running back with some...

Fantasy owners have been as hesitant to commit to Kirk Cousins as the Redskins owner has, but...

The Jets offense looks to be one of the worst in the league, but that doesn't mean they won't...
Heath Cummings says Alex Smith isn't a good Fantasy quarterback but that doesn't keep the Chiefs...

The competition for targets in Los Angeles is going to be intense. Heath Cummings breaks down...

The New England Patriots have more Fantasy assets than can possibly be useful in Fantasy. Heath...