Fantasy Football Reaction: Way too soon to call Eddie Lacy a stud in Seattle
Eddie Lacy lands a nice one-year deal with the Seahawks, but his Fantasy fortunes will ultimately be tied to Thomas Rawls.
Now that he's signed with Seattle, there's no doubt Eddie Lacy has a chance to regain his spot as a great Fantasy running back.
But that's all he has -- a chance.
Should we be so quick to assume Lacy, a two-year disappointment as an early-round Fantasy pick and someone reportedly at 267 pounds, will take a lot of work away from Thomas Rawls?
Competition will bear that result. And that's the way the Seahawks like it.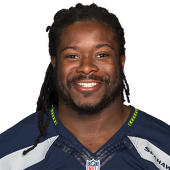 Eddie Lacy
RB / Green Bay (2016 stats (5 games))
ATT:
71
YDS:
360
TD:
0
TAR:
7
REC:
4
REC YDS:
28
TD:
0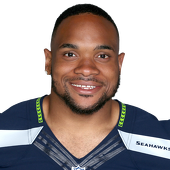 Thomas Rawls
RB / Seattle (2016 stats (9 games))
ATT:
109
YDS:
343
TD:
3
TAR:
17
REC:
13
REC YDS:
96
TD:
0
Coach Pete Carroll told ESPN Radio in Seattle that there will be a "rotation" at running back. One might beat the other out in camp for the right to start, but it sounds like both will play. Carroll also spoke of leveraging Lacy's size and physical style to "send a message" to a defense like Marshawn Lynch and LenDale White did for Carroll back in the day. 
Carroll wants Lacy at around 240 pounds and did mention Lacy wasn't at the weight he wanted him at yet because "he's working through some rehab right now." 
Fantasy owners will have a hard time counting on him. His 2016 ended with an ankle injury and, frankly, he played fine but just wasn't productive enough for Fantasy. That's on top of his ineffective 2015 campaign when his weight was a major factor. 
Not to be outdone, Rawls also won't be easy to trust. He can't be counted on to stay healthy for long periods of time based on how his 2016 went (fractured leg) and how his 2015 ended (broken ankle).
This is gonna be a headache.
Even if one emerges as the best rushing option, injury issues or weight issues or offensive line issues could wreck the whole situation. Don't lean on either running back for a strong, consistent Fantasy season. The Seahawks don't have a great offensive line and started getting away from their run game last season (20th in rush attempts).
If I had to pick one, assuming both were healthy, it would be Lacy -- provided he's fit. But we just don't know that will be the case come late July.
I wouldn't take either of these guys before Round 7. I don't need the hassle.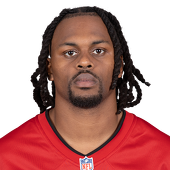 C.J. Prosise
RB / Seattle (2016 stats (6 games))
ATT:
30
YDS:
172
TD:
1
TAR:
19
REC:
17
REC YDS:
208
TD:
0
The chance for Prosise to evolve into the main running back for Seattle is squashed with Lacy's arrival. Besides, coach Pete Carroll has been miffed with Prosise's injuries and seems content to keep him limited to a passing downs role. That really lowers the expectations for him this season and keeps his value limited to PPR formats. In non-PPR, I'd consider him past Round 10.
One more thing ...
It does make you wonder how the Packers will go about replacing Lacy now that he's not an option. Whoever ends up working alongside Ty Montgomery is someone Fantasy owners should get excited about.
Show Comments
Hide Comments
Heath Cummings looks at the crowded backfields created by the NFL Draft and reveals his updated...

In our latest mock draft, Jamey Eisenberg selected Tom Brady in Round 4, which might have ruined...

Along with answering your #fantasymail questions, Jamey Eisenberg looks at the backfields for...
Free agency and the NFL Draft helped move Marcus Mariota and Jameis Winston into the top five...

Instead of lousing up a backfield in New England, Detroit, Baltimore or Arizona, LeGarrette...

In our latest PPR mock draft, Jamey Eisenberg went with a best-player available approach but...