Jeremy Maclin's Fantasy Football fortunes not bold in Baltimore
Jeremy Maclin should find playing time quickly with the Ravens, but the stats he had back in 2015 won't be repeated.
Back in 2014, the Ravens pounced on Steve Smith when the veteran receiver became available. He worked out quite nicely before retiring this offseason.
They're hoping for similar success with Jeremy Maclin beginning in 2017.
Maclin, who was surprisingly released by the Chiefs on June 2, agreed Monday to a two-year deal with Baltimore. He instantly improves a receiving corps that was thin on talent and experience.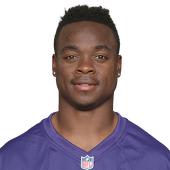 Jeremy Maclin
WR / Kansas City (2016 stats)
TAR:
76
REC:
44
YDS:
536
TD:
2
The belief is Maclin will compete for a starting job immediately. Working in his favor is his relationship with Ravens offensive coordinator Marty Mornhinweg. The two spent four years together in Philadelphia, so there's little doubt Maclin will be up to speed on the Ravens offense in no time.
Limited to 12 games last year because of a groin injury, Maclin caught 44 of 76 targets for just 536 yards and two touchdowns. Lousy numbers. But in 2015 he managed to show up in the Chiefs' stat sheets with eight touchdowns and 1,088 yards on 87 receptions. Fantasy owners will take those kinds of numbers every time.
If Maclin's looking for another 1,000-yard, eight-score campaign, he came to the wrong place.
Joe Flacco has thrown for over 1,000 yards with a receiver five times in nine years. Only once did a receiver get any more than 1,065 yards (Torrey Smith, 1,128 in 2013). Flacco has thrown more than seven scores to a receiver twice in his pro life (Torrey Smith again; eight touchdowns in 2012, 11 in 2014). Not exactly elite numbers for Baltimore wideouts, eh?
The real fear is that Maclin's arrival totally corrupts the potential for both Perriman and Wallace. It's great for the Ravens to have so many targets to help Joe Flacco move the chains, but it could lead to lots of Fantasy disappointment.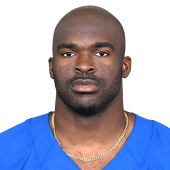 Perriman had (and still has) the most upside because of his size and speed. After all, we've seen big, fast wideouts score in bunches in Baltimore before. But Perriman also has the most downside because he has barely played throughout his career. If he can't ascend quickly during training camp, Maclin is going to run right past him and take his spot on the field as soon as Week 1. You shouldn't chase Perriman until Round 9 at the absolute earliest, and even that might be too soon. But if there's a Fantasy pick to be made, owners should shoot for the moon with Perriman.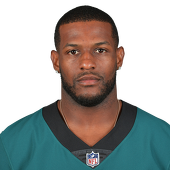 Mike Wallace
WR / Baltimore
TAR:
116
REC:
72
YDS:
1,017
TD:
4
Wallace should be cemented into the starting lineup no matter what, though the chances of him raking in over 130 targets is out the window. It's hard to see Wallace replicating his 1,017-yard campaign. Four touchdowns are repeatable, but no one who plays Fantasy gives a hoot about four scores. Wallace's upside is capped and therefore is no better than a late-round pick.
Maclin slides in between these guys, much closer to Perriman than Wallace. He shouldn't get taken before Round 10, and if he does then it's either because he's fit like a glove in Baltimore or because people are infatuated with names of Fantasy seasons past.
The Ravens still have an intriguing receiving corps, but it's much more of a nightmare for Fantasy owners than before. 
The receiver class of 2015 is led by Amari Cooper, but Jamey Eisenberg also looks at potential...

The Dolphins are coming off a surprisingly good year, but there are still questions about the...

Heath Cummings says Alex Smith isn't a good Fantasy quarterback but that doesn't keep the Chiefs...
Heath Cummings is excited about the Raiders' Fantasy outlook, just not their most recent a...

The competition for targets in Los Angeles is going to be intense. Heath Cummings breaks down...

The Giants added Brandon Marshall and Evan Engram in the passing game and Heath Cummings wonders...