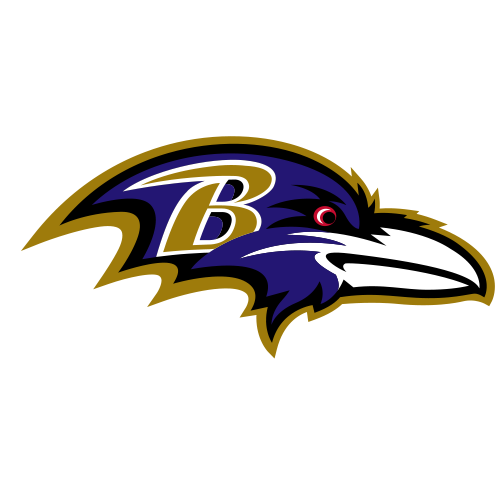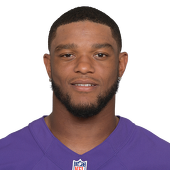 Own

21%

Start

13%

CB Rank

NR
Latest News
Ravens cornerback Jimmy Smith is nine months into his recovery from a Lisfranc foot injury which required surgery and Smith is nearing full strength, reports The Baltimore Sun. "He has worked hard as far as the injury front this year," Ravens coach John Harbaugh said of Smith. "He is getting closer and closer to being 100 percent. He's not there, yet, but nobody has worked harder than he has. He has been here every day since the season was over, so it probably starts that way in terms of leading by example." The Ravens signed Smith to a four-year extension in the offseason and Harbaugh cited Smith's work ethic for his improved health. "He has done it by working hard," Harbaugh said. "He has done it by honing his craft and becoming the very best corner he can be. I love the way he pays attention to detail, but he has also done it by overcoming adversity."

Ravens coach John Harbaugh said cornerback Jimmy Smith is "ahead of schedule" with his recovery from a Lisfranc sprain, according to ESPN.com. Smith was limited in practice on Thursday but was able to get some work done. Smith is expected to be close to full strength for training camp in August. He signed a new deal worth $41.1 million over four years this offseason.

The Ravens and cornerback Jimmy Smith have reportedly agreed on a contract extension, according to the Baltimore Sun. The extension is for four seasons, with $21 million guaranteed, according to ProFootballTalk.com. Smith was entering the final year of his current contract with Baltimore. He totaled 28 tackles with one interception in eight games last season. In his first four season, Smith has played just one full year, playing 47 of a possible 64 games. He's totaled 140 tackles with five interceptions in those seasons.

Ravens cornerback Jimmy Smith is still rehabbing his season-ending Lisfranc sprain to his left foot, but said he'll be ready for the start of training camp in late July, reports the team's official website. "I have no doubt in my mind that I'll be back ready to go," Smith said. "Every day I grow a lot. Every day I feel good about the progress." Smith has been able to walk without pain and recently increased his physical activities, but he admits the rehab process has been grueling. "In the beginning, it was rough because of how much it hurt," Smith said. "When you get off [the boot], you have to rebuild all of those muscles and tendons, and everything is popping in there. It hurts."

A misdemeanor failure to obey charge against Ravens cornerback Jimmy Smith has been dismissed. Smith was arrested last July 12 for reasonable and lawful order of a law enforcement officer. Initially, a court date was slated for Feb. 17 before prosecutors decided not to move forward. "Jimmy is thrilled to put this case behind him," Smith's attorney Warren Alperstein told The Baltimore Sun. "He remains fully focused on his recovery from his injury and looks forward to getting ready for next season." Smith was alleged to have interfered with officers and emergency medical personnel that arrived at a Towson, Md. restaurant to tend to an intoxicated woman who is a friend of Smith's. According to police, Smith declined to move out of the way because he said he was helping her. Smith missed the latter half of the NFL season with a Lisfranc sprain. His season ended with 28 tackles and one interception.
Recent Tweets
Is Jimmy Smith's foot to blame for his poor performance? https://t.co/FyhzPt58qQ https://t.co/2sXyMQ15on

Harbaugh said the #Ravens will have a package for Jimmy Clausen to play on short notice if something were to happen to Schaub on Monday.

Jimmy Clausen said he already talked to Steve Smith about the #Ravens. They played together in Carolina.
Completed Games
| WK | OPP | TK | SACK | INT | FF | DFR | DFTD | PDEF | FPTS |
| --- | --- | --- | --- | --- | --- | --- | --- | --- | --- |
| 1 | @DEN | 8.0 | 0 | 1 | 0 | 0 | 1 | 1 | 8 |
| 2 | @OAK | 5.0 | 1 | 0 | 0 | 0 | 0 | 1 | 1 |
| 3 | CIN | 3.0 | 0 | 1 | 0 | 0 | 0 | 1 | 2 |
| 4 | @PIT | 2.0 | 0 | 0 | 0 | 0 | 0 | 0 | 0 |
| 5 | CLE | 8.0 | 0 | 0 | 0 | 0 | 0 | 0 | 0 |
| 6 | @SF | 3.0 | 0 | 0 | 0 | 0 | 0 | 1 | 0 |
| 7 | @ARI | 2.0 | 0 | 0 | 0 | 0 | 0 | 1 | 0 |
| 8 | SD | 3.0 | 0 | 0 | 0 | 0 | 0 | 0 | 0 |
| 9 | BYE | - | - | - | - | - | - | - | - |
| 10 | JAC | 2.0 | 0 | 0 | 0 | 0 | 0 | 3 | 0 |
| 11 | STL | 4.0 | 0 | 0 | 0 | 0 | 0 | 0 | 0 |