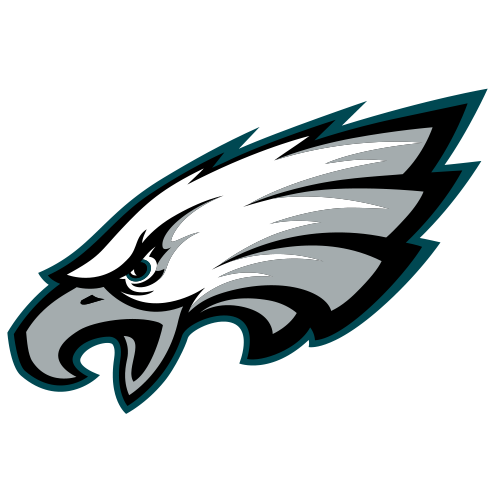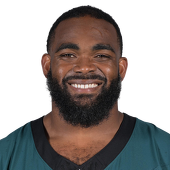 Own

3%

Start

2%

OLB Rank

NR
Player News
Eagles linebacker Brandon Graham feels the optimism of a guy coming off his best season. "I'm feeling the best I've ever felt," he told the team website. It's no wonder. He recorded career-highs in tackles (36), tackles for losses (13 1/2), assists (11) and sacks (5.5) in 2014. He earned significant playing time in a rotation at that position. And with Trent Cole off to Indianapolis, those reps could increase this year. Graham has toiled feverishly to improve his game and adapt to a new defensive system. The result was a new four-year contract with the team. "I understand the game and the league and what it takes to get it done here," he said. "I think I've grown up. I'm serious about being a great player. I want to be the best."

The Eagles re-signed outside linebacker Brandon Graham to a four-year, $26 million deal with $14 million guaranteed, reports Birds 24/7. Graham chose Philly over the Giants. "I'm just happy to be back with the Eagles," Graham told the website. Graham, 26, is a rising star who registered 46 tackles, 5.5 sacks and four forced fumbles as a part-time player last season. The 6-2, 265-pounder has not missed a game in the past three years. The Eagles announced it as a four-year deal without specifying the money involved.

Free agent outside linebacker Brandon Graham will either re-sign with the Eagles or move to the Giants, reports NBC4 in Washington. Graham, 26, has multiple offers after recording 5.5 sacks, four forced fumbles and 46 tackles as a part-time player last season.

The Giants have expressed interest in impending free-agent defensive end Jerry Hughes and appear to be very interested in beeing up their pass rush, ESPN.com reports. The Giants franchised defensive end Jasson Pierre-Paul but appear ready to add more talent to the defensive line once free agency opens Tuesday. The team has also been connected to Pernell McPhee and Brandon Graham, per the report. The Giants have also expressed interest in safety Devin McCourty but expect him to be tough to sign.

In the Eagles' 3-4 scheme, outside linebacker Brandon Graham played 43 percent of the snaps last season as a rotational pass rusher. Eagles 24/7 reports Graham, an impending free agent, wants more opportunities and suspects Graham will end up signing with a 4-3 team that will start him at defensive end. The 6-5, 265-pounder played in every game, recording 46 tackles, 5.5 sacks and four forced fumbles. He's seeking $30 million over four years, including $20 million guaranteed, reports Comcast SportsNet.
Recent Tweets
Eagles Position Review: Brandon Graham proved to be a good starter https://t.co/rL646FFruy https://t.co/pHSyJZFQY7

.@brandongraham55 on #ESN Radio re: Nick Foles: "If we get him and draft a QB, that would be just as good." https://t.co/jH4hgMW5Au

Latest #ESN Radio: Guest @brandongraham55 w/high praise for ... Nick Foles? And insight into Walt Thurmond's future: https://t.co/jH4hgMW5Au
Completed Games
| WK | OPP | TK | SACK | INT | FF | DFR | DFTD | PDEF | FPTS |
| --- | --- | --- | --- | --- | --- | --- | --- | --- | --- |
| 1 | @ATL | 2.0 | 0 | 0 | 0 | 0 | 0 | 0 | 0 |
| 2 | DAL | 2.0 | 0 | 0 | 0 | 0 | 0 | 0 | 0 |
| 3 | @NYJ | 1.0 | 0 | 0 | 0 | 0 | 0 | 0 | 0 |
| 4 | @WAS | 6.0 | 1 | 0 | 1 | 0 | 0 | 0 | 1 |
| 5 | NO | 0.0 | 0 | 0 | 0 | 0 | 0 | 0 | 0 |
| 6 | NYG | 4.0 | 1 | 0 | 0 | 0 | 0 | 0 | 1 |
| 7 | @CAR | 2.0 | 0 | 0 | 0 | 0 | 0 | 0 | 0 |
| 8 | BYE | - | - | - | - | - | - | - | - |
| 9 | @DAL | 7.0 | 2 | 0 | 2 | 0 | 0 | 0 | 2 |
| 10 | MIA | 1.0 | 0.5 | 0 | 0 | 0 | 0 | 0 | 0.5 |
| 11 | TB | 2.0 | 0 | 0 | 0 | 0 | 0 | 0 | 0 |
| 12 | @DET | 3.0 | 0 | 0 | 0 | 0 | 0 | 0 | 0 |
| 13 | @NE | 4.0 | 2 | 0 | 0 | 0 | 0 | 0 | 2 |
| 14 | BUF | 1.0 | 0 | 0 | 0 | 0 | 0 | 1 | 0 |
| 15 | ARI | 1.0 | 0 | 0 | 0 | 0 | 0 | 0 | 0 |
| 16 | WAS | 0.0 | 0 | 0 | 0 | 0 | 0 | 0 | 0 |
| 17 | @NYG | 3.0 | 0 | 0 | 0 | 0 | 0 | 0 | 0 |