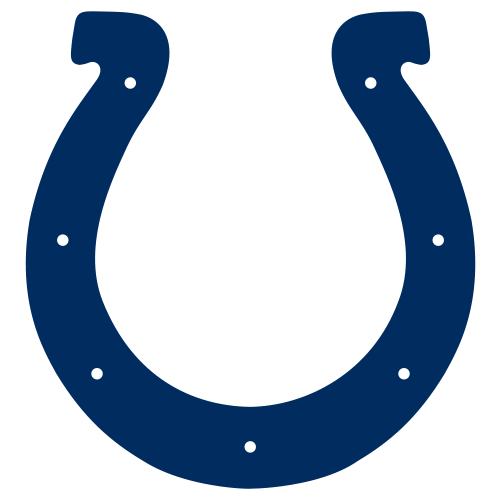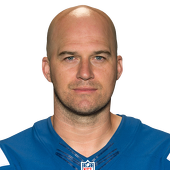 Own

23%

Start

7%

QB Rank

NR
Player News
Freeman will start Sunday's game against the Titans. With both Andrew Luck (abdomen/kidney) and Matt Hasselbeck (shoulder/ribs/back) out, the Colts will turn to Freeman on Sunday in their long-shot bid to secure a playoff slot. He's not a high-percentage fantasy play in Week 17, but Freeman is an option for those scrambling for QB help this Sunday.

Hasselbeck (shoulder/ribs/back) has been ruled out for Sunday's game against the Titans. The same applies to Andrew Luck, with the Colts still not inclined to identify their Week 17 starter at QB. With that in mind, for the third straight day, Josh Freeman and Ryan Lindley split the team's quarterback reps at Friday's practice.

Hasselbeck (shoulder/ribs/back) did not practice Thursday. We'll revisit Hasselbeck's status Friday, but at this stage it appears as though either Josh Freeman or Ryan Lindley will draw the start at QB for the Colts on Sunday against the Titans.

Coach Chuck Pagano relayed Monday that Hasselbeck (right shoulder) is looking doubtful for Sunday's season-finale against the Titans, Kevin Bowen of Colts.com reports. Meanwhile, Charlie Whitehurst is now on IR, while Andrew Luck is still banged up as the contest approaches. While Luck has not yet been ruled out for Week 17 by the Colts, Pagano acknowledged Monday that of the team's QBs, Stephen Morris is "the only healthy one in the building right now."

Hasselbeck is dealing with an AC sprain in his right (throwing) shoulder, Kevin Bowen of Colts.com reports. At this stage, Hasselbeck isn't optimistic about playing next week against the Titans, a worrisome situation, with Andrew Luck still banged up and Charlie Whitehurst now dealing with a hamstring issue.
Recent Tweets
Edgerrin James was not inducted in his second eligible year. Likely just a matter of time before Edge joins Harrison and Dungy in Canton.

If you don't think Peyton Manning's Super Bowl record matters, some of the game's greats disagree with you: https://t.co/SmmN5I0tpS

Executive committee member Matt Hasselbeck is in attendance.
Completed Games
WK
OPP
PAATT
PACMP
PAYD
PATD
PAINT
RUYD
RUTD
FPTS

*

1
@BUF
0
0
0
0
0
0
0
0

*

2
NYJ
0
0
0
0
0
0
0
0

*

3
@TEN
0
0
0
0
0
0
0
0
4
JAC
47
30
282
1
0
1
0
17
5
@HOU
29
18
213
2
0
-3
0
20

*

6
NE
0
0
0
0
0
0
0
0

*

7
NO
0
0
0
0
0
0
0
0

*

8
@CAR
0
0
0
0
0
0
0
0

*

9
DEN
0
0
0
0
0
0
0
0
10
BYE
-
-
-
-
-
-
-
-
11
@ATL
32
23
213
2
2
8
0
18
12
TB
42
26
315
2
0
-3
0
24
13
@PIT
26
16
169
1
2
1
0
10
14
@JAC
35
18
252
0
0
10
0
11
15
HOU
30
17
147
1
1
1
0
10
16
@MIA
15
8
99
0
0
0
0
3

*

17
TEN
0
0
0
0
0
0
0
0
PROJECTION
-
-
-
-
-
-
-
-
Scheduled Games
| WK | DATE | OPP | OPP RANK | OPP FPTS |
| --- | --- | --- | --- | --- |
Career Stats
| Season | CmpPct | PaYd | PaTD | PaInt | RuYd | RuTD | FPTS |
| --- | --- | --- | --- | --- | --- | --- | --- |
| 2015 | 60.9 | 1690 | 9 | 5 | 15 | 0 | 117 |
| 2014 | 68.2 | 301 | 2 | 0 | -11 | 0 | 24 |
| 2013 | 58.3 | 130 | 0 | 1 | -2 | 0 | 4 |
| 2012 | 62.4 | 1367 | 7 | 5 | 38 | 0 | 94 |
| 2011 | 61.6 | 3571 | 18 | 14 | 52 | 0 | 241 |
| 2010 | 59.9 | 3001 | 12 | 17 | 60 | 3 | 199 |
| 2009 | 60.0 | 3029 | 17 | 17 | 119 | 0 | 217 |
| 2008 | 52.2 | 1216 | 5 | 10 | 69 | 0 | 74 |
| 2007 | 62.6 | 3966 | 28 | 12 | 89 | 0 | 322 |
| 2006 | 56.6 | 2442 | 18 | 15 | 110 | 0 | 201 |
| 2005 | 65.5 | 3459 | 24 | 9 | 124 | 1 | 291 |
| 2004 | 58.9 | 3382 | 22 | 15 | 90 | 1 | 267 |
| 2003 | 61.0 | 3841 | 26 | 15 | 125 | 2 | 318 |
| 2002 | 63.7 | 3075 | 15 | 10 | 202 | 1 | 229 |
| 2001 | 54.8 | 2023 | 7 | 8 | 141 | 0 | 128 |
| 2000 | 52.6 | 104 | 1 | 0 | -5 | 0 | 10 |
| 1999 | 30.0 | 41 | 1 | 0 | 15 | 0 | 8 |
| 3 Year Avg | 63.0 | 599 | 3 | 2 | 8 | 0 | 39 |
| Career | 60.5 | 36638 | 212 | 153 | 1231 | 8 | |