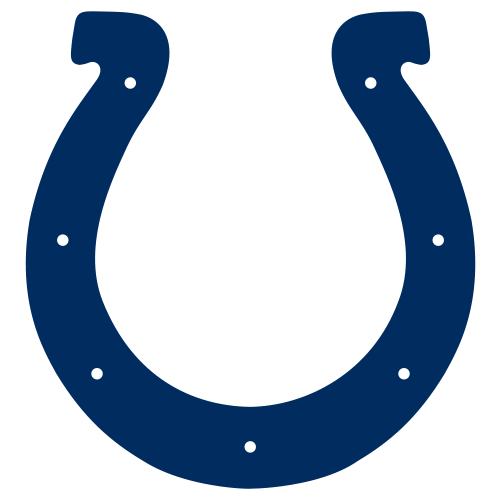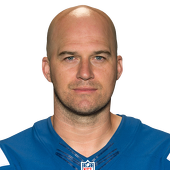 Own

25%

Start

13%

QB Rank

NR
Latest News
Hasselbeck completed 26 of 42 passes for 315 yards and two touchdowns Sunday against the Buccaneers. Hasselbeck connected with eight different receivers, as the Bucs did a great job shutting down the Colts' ground game, with Indianapolis rushing 26 times for 27 yards. Hasselbeck focused on his two top wideouts, as T.Y. Hilton caught half of his 12 targets for 95 yards and two touchdowns, while Donte Moncrief had eight passes for 114 yards. It was the third game in a row that Hasselbeck has thrown for multiple touchdowns, and he'll look to extend his streak in Week 13 against the Steelers, who are allowing the fifth-most passing yards per game this season (12th-highest YPA allowed).

Hasselbeck completed 23-of-32 passes for 213 yards with two touchdowns and two interceptions in Sunday's 24-21 win over the Falcons. Hasselbeck's numbers weren't overly impressive, but he did enough to lead the Colts to victory, hooking up with running back Ahmad Bradshaw for two scores. The veteran quarterback will look to exploit a porous Tampa Bay secondary next week, as he should once again draw the start with Andrew Luck (kidney) still recovering.

Hasselbeck will take over as the Colts' starting quarterback for the time being with Andrew Luck sidelined 2-to-6 weeks with kidney/abdominal injuries. Hasselbeck started two games in place of a banged up Luck earlier this season, and he will get another chance to work as the Colts' starter with Luck injured again. The Colts are on bye in Week 10, which will give Hasselbeck additional time to prepare for his next start. Both he and the rest of his Colts teammates will return to action in Week 11 against a Falcons defense that ranks 19th in the league against the pass.

Colts quarterback Andrew Luck suffered a lacerated kidney and a partial abdominal tear in Sunday's victory over the Broncos and is expected to be out 2-6 weeks, the team announced Tuesday. Luck felt some soreness following Sunday's game and tests taken Monday revealed the extent of his injuries. The Colts are hopeful he will not require surgery, but he is facing a multi-week absence either way. Matt Hasselbeck will once again take over as the Colts' starting quarterback until Luck is ready to return. The Colts are on a bye in Week 10.

Hasselbeck (illness) was a full participant in Monday's practice. Hasselbeck battled through a bacterial infection to lead the Colts to a Week 5 victory in the absence of starting quarterback Andrew Luck (shoulder). Although Hasselbeck's illness has since passed, Luck was also a full participant in Monday's practice, likely indicating he's ready to return to the lineup and thus relegate Hasselbeck to his usual backup position for this Sunday's game against the Patriots.
Recent Tweets
At 40 years old, Matt Hasselbeck is playing ascending football. Jameis Winston on Hasselbck: "A straight surgeon." https://t.co/Q1Vs1lBM6W

Colts' Hasselbeck pushes record to 4-0, joins elite company | WTTV CBS4Indy https://t.co/XCBmpzJFKc

Matt Hasselbeck wins again, but this time, it was different. Very different: https://t.co/Mv1oxsSQ6b via @indystar
Completed Games
WK
OPP
PAATT
PACMP
PAYD
PATD
PAINT
RUYD
RUTD
FPTS

*

1
@BUF
0
0
0
0
0
0
0
0

*

2
NYJ
0
0
0
0
0
0
0
0

*

3
@TEN
0
0
0
0
0
0
0
0
4
JAC
47
30
282
1
0
1
0
17
5
@HOU
29
18
213
2
0
-3
0
20

*

6
NE
0
0
0
0
0
0
0
0

*

7
NO
0
0
0
0
0
0
0
0

*

8
@CAR
0
0
0
0
0
0
0
0

*

9
DEN
0
0
0
0
0
0
0
0
10
BYE
-
-
-
-
-
-
-
-
11
@ATL
32
23
213
2
2
8
0
18
12
TB
42
26
315
2
0
-3
0
24
PROJECTION
-
-
-
-
-
-
-
-
Career Stats
| Season | CmpPct | PaYd | PaTD | PaInt | RuYd | RuTD | FPTS |
| --- | --- | --- | --- | --- | --- | --- | --- |
| 2015 | 64.7 | 1023 | 7 | 2 | 3 | 0 | 80 |
| 2014 | 68.2 | 301 | 2 | 0 | -11 | 0 | 24 |
| 2013 | 58.3 | 130 | 0 | 1 | -2 | 0 | 4 |
| 2012 | 62.4 | 1367 | 7 | 5 | 38 | 0 | 94 |
| 2011 | 61.6 | 3571 | 18 | 14 | 52 | 0 | 241 |
| 2010 | 59.9 | 3001 | 12 | 17 | 60 | 3 | 199 |
| 2009 | 60.0 | 3029 | 17 | 17 | 119 | 0 | 217 |
| 2008 | 52.2 | 1216 | 5 | 10 | 69 | 0 | 74 |
| 2007 | 62.6 | 3966 | 28 | 12 | 89 | 0 | 322 |
| 2006 | 56.6 | 2442 | 18 | 15 | 110 | 0 | 201 |
| 2005 | 65.5 | 3459 | 24 | 9 | 124 | 1 | 291 |
| 2004 | 58.9 | 3382 | 22 | 15 | 90 | 1 | 267 |
| 2003 | 61.0 | 3841 | 26 | 15 | 125 | 2 | 318 |
| 2002 | 63.7 | 3075 | 15 | 10 | 202 | 1 | 229 |
| 2001 | 54.8 | 2023 | 7 | 8 | 141 | 0 | 128 |
| 2000 | 52.6 | 104 | 1 | 0 | -5 | 0 | 10 |
| 1999 | 30.0 | 41 | 1 | 0 | 15 | 0 | 8 |
| 3 Year Avg | 63.0 | 599 | 3 | 2 | 8 | 0 | 39 |
| Career | 60.5 | 35656 | 208 | 150 | 1222 | 8 | |
Depth Chart
| | QB |
| --- | --- |
| | |