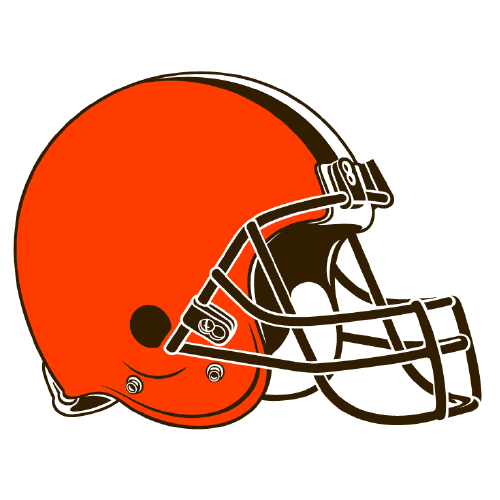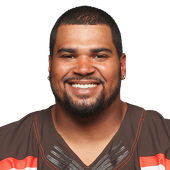 Own

0%

Start

0%

DE Rank

NR
Player News
The Browns and defensive end John Hughes have reached a deal on a contract extension. Hughes will sign a four-year deal worth $14.4 million in new money, pending a physical, a source told Ian Rapoport of NFL Media on Friday. Hughes, 26, was taken in the third round (87th overall) of the 2012 NFL Draft. He was limited to only five games (three starts) last season due to an MCL injury. He has tallied 44 tackles and four sacks in his first 36 career games with the Browns.

The Browns made it official, placing rookie quarterback Johnny Manziel (hamstring) on injured reserve along with defensive lineman Ishmaa'ily Kitchen (leg). Cleveland activated defensive lineman John Hughes (knee) from short-term injured reserve and signed long snapper Charley Hughlett.

The Browns placed defensive end John Hughes on injured reserve/designated for return with a knee injury. He's not eligible to play for the next eight weeks.

The Browns have released a Sunday inactive list with only healthy scratches. The inactives are defensive backs Pierre Desir and Robert Nelson, tight end Gerell Robinson, running back Glenn Winston, defensive linemen Ishmaa'ily Kitchen and John Hughes and wide receiver Rodney Smith.

Tight end Jordan Cameron (shoulder) is not the only Browns player listed as questionable for the Sunday game against Baltimore. Second-year linebacker Barkevious Mingo (shoulder) has received the same designation. All the other Browns on their Friday injury report aside from shelved running back Ben Tate (knee) are probable. They are wide receiver Travis Benjamin (knee), defensive ends Desmond Bryant (wrist) and John Hughes (hamstring), punter Spencer Lanning (shoulder), offensive lineman Paul McQuistan (ankle) and cornerback Buster Skrine (thumb).
Recent Tweets
Repost: #Browns LT Joe Thomas says "sad end" for Johnny Manziel but optimistic QB of future will be drafted at No. 2 https://t.co/Glt78hjHTP

#Browns Joe Thomas calls it "sad end" to Johnny Manziel story in Cleveland. But he's excited about team's future. https://t.co/xs0wqtZX9c

Repost: #Browns Joe Thomas on the Johnny Manziel saga: 'It's a sad ending to the story in Cleveland for Johnny' https://t.co/uR5MQOrMqD
Completed Games
| WK | OPP | TK | SACK | INT | FF | DFR | DFTD | PDEF | FPTS |
| --- | --- | --- | --- | --- | --- | --- | --- | --- | --- |
| 1 | @NYJ | 0.0 | 0 | 0 | 0 | 0 | 0 | 0 | 0 |
| 2 | TEN | 1.0 | 1.5 | 0 | 1 | 0 | 0 | 0 | 1.5 |
| 3 | OAK | 0.0 | 0 | 0 | 0 | 1 | 0 | 0 | 2 |
| 4 | @SD | 0.0 | 0 | 0 | 0 | 0 | 0 | 0 | 0 |
| 5 | @BAL | 0.0 | 0 | 0 | 0 | 0 | 0 | 0 | 0 |
| 6 | DEN | 2.0 | 0 | 0 | 0 | 0 | 0 | 0 | 0 |
| 7 | @STL | 0.0 | 0 | 0 | 0 | 0 | 0 | 0 | 0 |
| 8 | ARI | 2.0 | 0 | 0 | 0 | 0 | 0 | 0 | 0 |
| 9 | @CIN | 3.0 | 0 | 0 | 0 | 0 | 0 | 0 | 0 |
| 10 | @PIT | 0.0 | 0 | 0 | 0 | 0 | 0 | 0 | 0 |
| 11 | BYE | - | - | - | - | - | - | - | - |
| 12 | BAL | 2.0 | 0 | 0 | 0 | 0 | 0 | 0 | 0 |
| 13 | CIN | 0.0 | 0 | 0 | 0 | 0 | 0 | 0 | 0 |
| 14 | SF | 0.0 | 0 | 0 | 0 | 0 | 0 | 0 | 0 |
| 15 | @SEA | 0.0 | 0 | 0 | 0 | 0 | 0 | 0 | 0 |
| 16 | @KC | 1.0 | 0 | 0 | 0 | 0 | 0 | 0 | 0 |
| 17 | PIT | 1.0 | 0 | 0 | 0 | 0 | 0 | 0 | 0 |