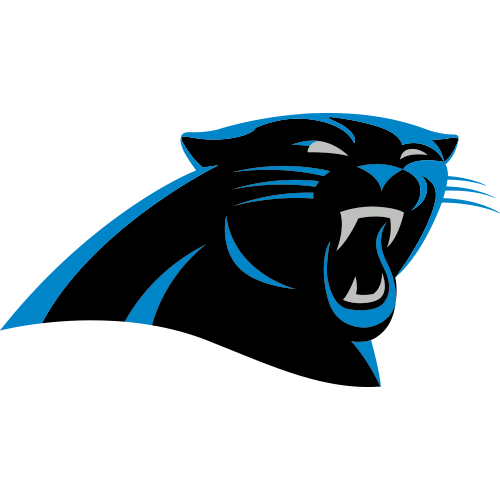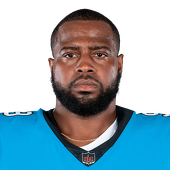 Own

40%

Start

34%

DT Rank

NR
Player News
Short (knee) wasn't listed on the Panthers' injury report Wednesday. Short followed up limited showings in practice last week by avoiding the injury report entirely in advance of the Super Bowl. After racking up 13 sacks in 18 games (including playoffs this season), expect the third-year pro to play a key role in pressuring Peyton Manning (foot) on Sunday.

Short (knee) was a limited participant at practice Thursday. Although Short is nursing a minor knee injury, his practice limitation comes as more of a precaution, as his status for the Super Bowl isn't much of a concern at the moment.

Short finished the 2015 regular season with 55 tackles (36 solo), 11 sacks, three fumbles forced and two fumble recoveries in 16 games played. Short, a second-round selection in 2013, made strides through his first couple seasons, but enjoyed an incredible, breakout 2015 campaign. His 11 sacks tied for eighth-best across the league, and unlike most his peers, Short did such while playing as an interior defensive lineman. Short's 55 tackles also marks great production for his position, making him one of the better IDP options up front this season, and earning him a Pro Bowl selection along the way.

Short notched seven solo tackles and two sacks in Sunday's loss to the Falcons. The third-year defensive tackle now has 11 sacks on the season to go along with 53 tackles and three forced fumbles. He's having a spectacular year and he's provided great production for the Panthers' defensive front. It's rare that a defensive tackles puts up numbers that many of the solid defensive ends put up, which gives him at least some small value as an IDP.

Short recorded two tackles (both solo) and one sack in Sunday's win over the Saints. Short had gone three games without a sack heading into Sunday's game, but ended that slump by registering his seventh quarterback takedown of the campaign. In doing so, Short reignited what has been a breakout season for the third-year defensive tackle, as he's now tallied 41 tackles as well this term.
Recent Tweets
Panthers offseason priorities, in (my) order: Norman, Star/Short, Johnson, rt tackle. https://t.co/LWcz6PEAcu

Slept on the Cam news conference, albeit on the plane. Will have some thoughts on it shortly

False start pushes Carolina behind the chains and Cotchery is short on 3rd-and-15. Punt is fair caught at Denver 25 with 7:07 left.
Completed Games
| WK | OPP | TK | SACK | INT | FF | DFR | DFTD | PDEF | FPTS |
| --- | --- | --- | --- | --- | --- | --- | --- | --- | --- |
| 1 | @JAC | 2.0 | 0 | 0 | 0 | 0 | 0 | 0 | 0 |
| 2 | HOU | 0.0 | 0 | 0 | 0 | 0 | 0 | 0 | 0 |
| 3 | NO | 0.0 | 0 | 0 | 0 | 0 | 0 | 0 | 0 |
| 4 | @TB | 3.0 | 0 | 0 | 0 | 0 | 0 | 1 | 0 |
| 5 | BYE | - | - | - | - | - | - | - | - |
| 6 | @SEA | 3.0 | 2 | 0 | 0 | 0 | 0 | 1 | 2 |
| 7 | PHI | 6.0 | 3 | 0 | 1 | 0 | 0 | 1 | 3 |
| 8 | IND | 0.0 | 0 | 0 | 0 | 0 | 0 | 1 | 0 |
| 9 | GB | 4.0 | 1 | 0 | 0 | 0 | 0 | 0 | 1 |
| 10 | @TEN | 1.0 | 0 | 0 | 0 | 1 | 0 | 0 | 2 |
| 11 | WAS | 1.0 | 0 | 0 | 0 | 0 | 0 | 0 | 0 |
| 12 | @DAL | 2.0 | 0 | 0 | 0 | 0 | 0 | 0 | 0 |
| 13 | @NO | 2.0 | 1 | 0 | 0 | 0 | 0 | 0 | 1 |
| 14 | ATL | 3.0 | 2 | 0 | 2 | 1 | 0 | 0 | 4 |
| 15 | @NYG | 2.0 | 0 | 0 | 0 | 0 | 0 | 0 | 0 |
| 16 | @ATL | 7.0 | 2 | 0 | 0 | 0 | 0 | 0 | 2 |
| 17 | TB | 0.0 | 0 | 0 | 0 | 0 | 0 | 0 | 0 |