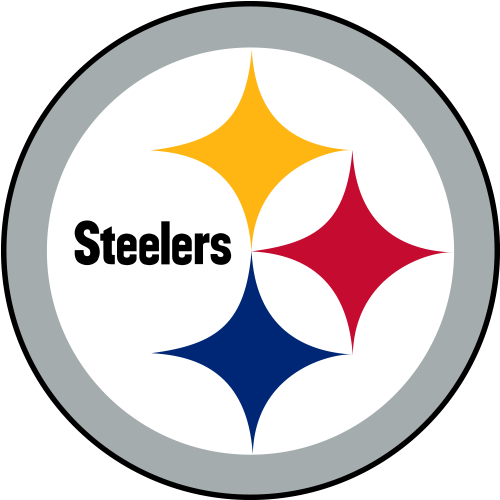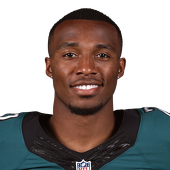 Own

0%

Start

0%

DB Rank

NR
Player News
Boykin recorded four tackles (all solo) against the Broncos on Sunday. Boykin totaled 25 tackles (20 solo), including a sack in 2015. He also had an interception, a forced fumble and a fumble recovery. Boykin experienced a significant decrease in playing time after being traded from Philadelphia during training camp, and it showed in his production. An unrestricted free agent, Boykin will need to see more defensive snaps if he is to have any fantasy value, regardless of which team he is with.

Boykin totaled four tackles (all solo) and a fumble recovery in Pittsburgh's win over Cleveland on Sunday. Boykin recovered a fumble forced by Anthony Chickillo on a fourth quarter kickoff return, the first fumble recovery of his NFL career, and one of four Cleveland turnovers on the day.

Boykin totaled eight tackles (four solo) including a sack in the Steelers' loss to the Ravens on Sunday. When Pittsburgh traded for Boykin in the off-season, it was expected that he might win a starting defensive back position. Instead, he played less than 16 percent of all defensive snaps, recording just 13 tackles through Week 15. He finally made his presence known against Baltimore, having the best game of his four-year career and his first sack since Week 16 of his rookie season.

The Eagles traded cornerback Brandon Boykin to the Steelers for a conditional fifth-round draft pick in the 2016 draft, the team announced on Sunday. Boykin was a fourth-round pick in 2012 and has seven interceptions in his Eagles career.

Eagles cornerback Brandon Boykin doesn't just want to be on the field when his team is in a nickle package, he want's to expand his role beyond slot coverage, per philly.com. Boykin, who's played in every game since he entered the league in 2012, said he spoke with coach Chip Kelly during the offseason and was told that the coaching staff wants him to fight for a starting job on outside coverage. "He's the coach, he's a man of his word. I'm going to hold him accountable to that, just like he does us," Boykin said. "I'm going to go out there and ball and do what I'm supposed to do. Once camp hits, we'll see who outperforms whoever, and I guess you guys can worry about the rest." Boykin recorded 43 tackles, an interception and a forced fumble in 16 games last season.
Recent Tweets
.@BobLabriola answers your questions about Brandon Boykin, Antonio Brown & more. 📝 | https://t.co/FrO3ATdKcA https://t.co/89cGZH2zUk

IMO they can only afford to keep either Gay or Boykin. They could re-sign Blake for depth. I think Boykin is gone. https://t.co/TdWdbJnh3y
Completed Games
| WK | OPP | TK | SACK | INT | FF | DFR | DFTD | PDEF | FPTS |
| --- | --- | --- | --- | --- | --- | --- | --- | --- | --- |
| 1 | @NE | 0.0 | 0 | 0 | 0 | 0 | 0 | 0 | 0 |
| 2 | SF | 1.0 | 0 | 0 | 0 | 0 | 0 | 1 | 0 |
| 3 | @STL | 1.0 | 0 | 0 | 0 | 0 | 0 | 0 | 0 |
| 4 | BAL | 0.0 | 0 | 0 | 0 | 0 | 0 | 0 | 0 |
| 5 | @SD | 0.0 | 0 | 0 | 0 | 0 | 0 | 0 | 0 |
| 6 | ARI | 0.0 | 0 | 0 | 0 | 0 | 0 | 0 | 0 |
| 7 | @KC | 2.0 | 0 | 0 | 0 | 0 | 0 | 0 | 0 |
| 8 | CIN | 1.0 | 0 | 0 | 0 | 0 | 0 | 0 | 0 |
| 9 | OAK | 1.0 | 0 | 0 | 0 | 0 | 0 | 0 | 0 |
| 10 | CLE | 0.0 | 0 | 0 | 0 | 0 | 0 | 0 | 0 |
| 11 | BYE | - | - | - | - | - | - | - | - |
| 12 | @SEA | 1.0 | 0 | 0 | 0 | 0 | 0 | 0 | 0 |
| 13 | IND | 0.0 | 0 | 1 | 0 | 0 | 0 | 2 | 2 |
| 14 | @CIN | 3.0 | 0 | 0 | 0 | 0 | 0 | 0 | 0 |
| 15 | DEN | 2.0 | 0 | 0 | 0 | 0 | 0 | 1 | 0 |
| 16 | @BAL | 4.0 | 1 | 0 | 0 | 0 | 0 | 1 | 1 |
| 17 | @CLE | 4.0 | 0 | 0 | 1 | 1 | 0 | 0 | 2 |