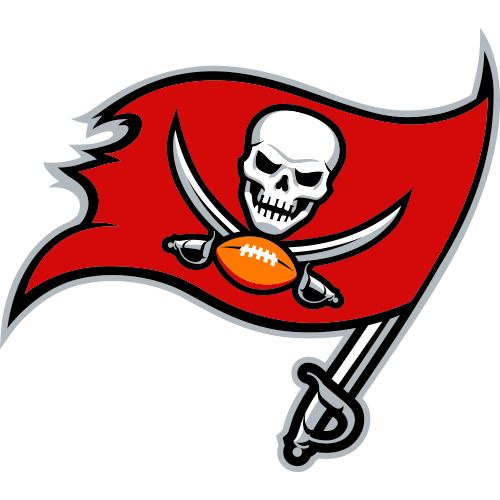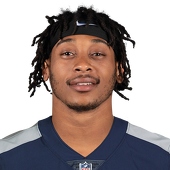 Own

5%

Start

3%

FS Rank

NR
Latest News
McDougald managed six tackles (five solo), including one for loss, and a pass defensed in Tampa's Week 12 loss to the Colts. It was another solid tackle outing for the Bucs' starting strong safety, but he was part of a Tampa secondary that allowed 40-year-old Matt Hasselbeck to throw for 315 yards and two touchdowns to T.Y. Hilton. The third-year pro and his secondary mates will have another tall order on their hands in a Week 13 matchup against Matt Ryan and Julio Jones.

McDougald tallied 64 snaps in Tampa's Week 11 victory, Greg Auman of the Tampa Bay Times reports. The Bucs' starting strong safety appears firmly entrenched in his position at the moment, and has been earning it with progressively stronger play over recent weeks. McDougald will be an integral part of Tampa's defensive attack against the multi-pronged Colts ground game in Week 12, as well as in pass coverage versus downfield threats T.Y. Hilton, Donte Moncrief and Coby Fleener.

McDougald was in on all 54 snaps on defense in the Week 10 victory over the Cowboys, Greg Auman of the Tampa Bay Times reports. McDougald is firmly entrenched as the Bucs' starting strong safety and was the hero on defense in Week 10, picking off a Matt Cassel desperation heave intended for Dez Bryant to seal the win. The third-year pro has already tied his career high in tackles with 50, a mark he reached in 2014.

McDougald was credited with five tackles (all solo), a pass defensed and a game-sealing interception of Matt Cassel in Sunday's 10-6 victory over the Cowboys. McDougald stayed step for step with Dez Bryant on a deep post route in Dallas' desperation drive before leaping up to snag the Matt Cassel heave in the end zone. The 25-year-old has only posted two picks this season, but is on pace for just under 100 tackles on the year and appears to have a hold on the starting strong safety job.

McDougald (concussion) is listed as active Sunday against the Cowboys, the Buccaneers' official site reports. After putting in a full practice Friday, McDougald was seemingly past the concussion suffered last weekend. Through eight games, he's racked up 45 tackles (32 solo) and one interception as the Buccaneers' starting strong safety.
Recent Tweets
Safety snaps for Bucs vs. Colts: Bradley McDougald and Chris Conte both 71 of 74 snaps, Major Wright played six.

Hasselbeck threw 42 passes today, but Bucs DBs were credited with only one pass defensed (McDougald). Bucs had five total as a team ...

McDougald comes and makes tackle. Another FG attempt for Colts.
Completed Games
| WK | OPP | TK | SACK | INT | FF | DFR | DFTD | PDEF | FPTS |
| --- | --- | --- | --- | --- | --- | --- | --- | --- | --- |
| 1 | TEN | 3.0 | 0 | 0 | 0 | 0 | 0 | 0 | 0 |
| 2 | @NO | 2.0 | 0 | 0 | 0 | 0 | 0 | 0 | 0 |
| 3 | @HOU | 3.0 | 0 | 0 | 0 | 0 | 0 | 0 | 0 |
| 4 | CAR | 6.0 | 0 | 0 | 0 | 0 | 0 | 0 | 0 |
| 5 | JAC | 2.0 | 0 | 1 | 0 | 0 | 0 | 1 | 2 |
| 6 | BYE | - | - | - | - | - | - | - | - |
| 7 | @WAS | 6.0 | 0 | 0 | 0 | 0 | 0 | 0 | 0 |
| 8 | @ATL | 6.0 | 0 | 0 | 0 | 0 | 0 | 0 | 0 |
| 9 | NYG | 3.0 | 0 | 0 | 0 | 0 | 0 | 0 | 0 |
| 10 | DAL | 5.0 | 0 | 1 | 0 | 0 | 0 | 1 | 2 |
| 11 | @PHI | 4.0 | 0 | 0 | 0 | 0 | 0 | 0 | 0 |
| 12 | @IND | 5.0 | 0 | 0 | 0 | 0 | 0 | 1 | 0 |