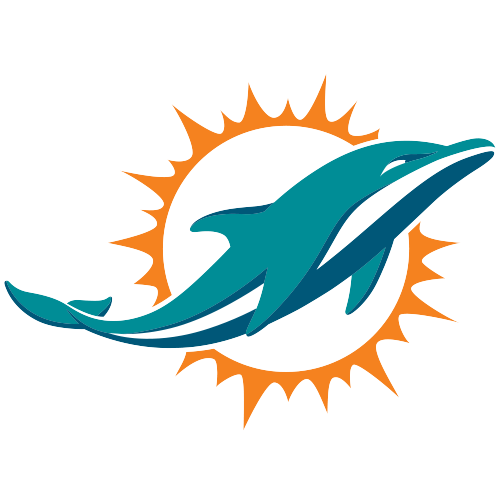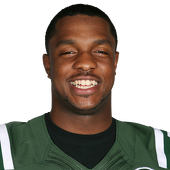 Own

0%

Start

0%

OLB Rank

NR
Player News
Coples didn't perform any better with Miami than he did with the Jets. Coples barely played with Miami even with all of their injuries to the linebacking corps. Perhaps next season and another training camp will give him the fresh start he needs.

Coples was claimed off waivers by the Dolphins on Tuesday, after being released by the Jets on Monday, ESPN's James Walker reports. There was no chance the 2012 first-round selection would pass through waivers, as he has at least shown signs of promise as a pass-rusher, even while largely disappointing. Coples piled up 16.5 sacks through his first three seasons, but he didn't have any in 10 games for the Jets this year, and eventually lost his part-time role in the defense. The Dolphins will likely try to work him in as a situational pass-rusher.

Coples was released by the Jets on Monday. The 16th overall pick in the 2012 NFL Draft, Coples never quite lived up to expectations, yet his release still comes as a surprise. He had 5.5, 4.5 and 6.5 sacks in his first three seasons, but he's barely seen the field in 2015 since the first few weeks of the year. It won't be long before he signs with another team.

Jets outside linebackers coach Mark Collins likes what he has seen thus far from former first-round pick Quinton Coples, who is entering his fourth season in the NFL. "He plays with very good violence," Collins said, per NJ.com. "He can set the edge in the run. He can finish plays in the run game. He can push the pocket. He can affect the quarterback. It doesn't mean he's always going to sack the quarterback, but he can affect the quarterback. I definitely think his arrow is pointing up." Coples numbers through the first three seasons haven't been eye-popping, but Collins isn't getting caught up too much in the numbers game and Coples is expected to rush the passer a lot more in 2015. "I think in a lot of ways, numbers sometimes can be overrated," Collins said. "He does a lot of things. He may not have great sack production, but he does a lot of other things very well. I know he has aspirations to change that production, and I have full confidence that he will. But I think there are a lot of things that he does well."

Jets linebacker Quinton Coples is excited about the changes in New York this season. Coples expects to see a role change in New York's defensive scheme with new coach Todd Bowles at the helm, according to NJ.com. "Well, I won't be jamming receivers," Coples said, comparing Bowles' defense to former coach Rex Ryan's system. "I won't be guarding the No. 1 receiver. That's a big change. Other than that, a lot more rushing. I'll be going against the quarterback a lot. I will be dropping [into pass coverage] a little bit, as well, but a lot more going forward [with rushing the quarterback]. They don't need me in coverage anymore, as you guys can tell." Coples totaled 35 tackles in 2014 with 6 1/2 sacks and one forced fumble.
Completed Games
WK
OPP
TK
SACK
INT
FF
DFR
DFTD
PDEF
FPTS
1
CLE
0.0
0
0
0
1
0
0
2
2
@IND
0.0
0
0
0
0
0
0
0
3
PHI
2.0
0
0
0
0
0
0
0
4
@MIA
0.0
0
0
0
0
0
0
0
5
BYE
-
-
-
-
-
-
-
-
6
WAS
1.0
0
0
0
0
0
0
0
7
@NE
0.0
0
0
0
0
0
0
0
8
@OAK
1.0
0
0
0
0
0
0
0
9
JAC
0.0
0
0
0
0
0
0
0
10
BUF
0.0
0
0
0
0
0
0
0

*

11
DAL
0
0
0
0
0
0
0
0
12
@NYJ
0.0
0
0
0
0
0
0
0
13
BAL
0.0
0
0
0
0
0
0
0
14
NYG
0.0
0
0
0
0
0
0
0
15
@SD
0.0
0
0
0
0
0
0
0
16
IND
0.0
0
0
0
0
0
0
0
17
NE
0.0
0
0
0
0
0
0
0