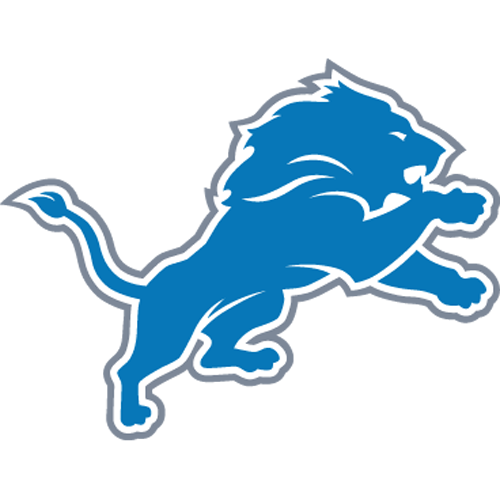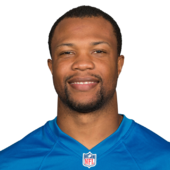 Own

31%

Start

26%

FS Rank

NR
Latest News
Lions defensive back Glover Quin recorded two tackles, an interception and a pass deafened in Sunday's loss to Denver. Quin made a diving basket catch on a deflected pass that snuffed out a Broncos march toward the end zone. The 2014 NFL interceptions leader is now tied atop the league lead this season with two. Quin has assumed a leadership role in Detroit and appears set to remain in a center-field role, freeing him up to make breaks on the ball. Expect him to be in the thick of this year's interception race.

The Lions and safety Glover Quin agreed to restructure his contract, a source told ESPN.com. By converting $3.255 million of his 2015 base salary into a signing bonus, the team created $2.17 million in additional cap space this season. The deal allows Quin to receive more guaranteed money now. Quin is under contract through the 2017 season. He has produced 10 interceptions over the last two seasons with the Lions.

The Lions released their Week 13 injury report Wednesday, and announced they will play Thursday against the Bears without defensive tackle Nick Fairley (knee) and guard Larry Warford. Running back Reggie Bush (ankle, back) is listed as questionable for a third straight week. However, he told reporters he expects to play, according to MLive.com. Bush also said the same thing leading up to Week 12 before sitting out. Tackle Riley Reiff (knee) is also listed as questionable, while Ezekiel Ansah (elbow), safety James Ihedigbo (knee), wide receiver Calvin Johnson (ankle), defensive end George Johnson (foot), cornerback Rashean Mathis (ankle) and safety Glover Quin (back) are all listed as probable.

Lions defensive back Glover Quin came down with an interception in Monday's season opener against the Giants. Quin picked off Eli Manning in the third quarter. He finished with five tackles (four solo) and two defended passes in a 35-14 defeat.

Lions safety Glover Quin had a small surgical procedure to relieve pain in his ankle, reports the team's official website. Quin said the surgery was minor, but he said he needed to procedure because the ankle wasn't getting any better. Quin played all 16 games for the Lions in 2013 and finished with 57 tackles (44 solo), three interceptions and two sacks.
Recent Tweets
#Lions notes: Glover Quin's streak on line; atomic bullrushes and more. Story: https://t.co/fHl0aMDVOv https://t.co/wy3SuOi0I0

Practice Report: Glover Quin sits out, talks about ankle injury. https://t.co/sueySMeJkO

Watch @GloverQuin27 talk about his ankle injury, key to limiting @Packers offense & more: https://t.co/QoPkt6OVW8 https://t.co/WBqHDyli4N
Completed Games
| WK | OPP | TK | SACK | INT | FF | DFR | DFTD | PDEF | FPTS |
| --- | --- | --- | --- | --- | --- | --- | --- | --- | --- |
| 1 | @SD | 7.0 | 0 | 1 | 0 | 0 | 1 | 1 | 8 |
| 2 | @MIN | 5.0 | 0 | 0 | 0 | 0 | 0 | 0 | 0 |
| 3 | DEN | 1.0 | 0 | 1 | 0 | 0 | 0 | 1 | 2 |
| 4 | @SEA | 4.0 | 0 | 0 | 0 | 0 | 0 | 0 | 0 |
| 5 | ARI | 5.0 | 0 | 0 | 0 | 0 | 0 | 0 | 0 |
| 6 | CHI | 4.0 | 0 | 0 | 0 | 0 | 0 | 1 | 0 |
| 7 | MIN | 2.0 | 0 | 0 | 0 | 0 | 0 | 0 | 0 |
| 8 | @KC | 4.0 | 0 | 0 | 0 | 0 | 0 | 0 | 0 |
| 9 | BYE | - | - | - | - | - | - | - | - |
| 10 | @GB | 6.0 | 0 | 0 | 1 | 0 | 0 | 0 | 0 |
| 11 | OAK | 4.0 | 0 | 0 | 0 | 0 | 0 | 0 | 0 |
| 12 | PHI | 0.0 | 0 | 0 | 0 | 0 | 0 | 0 | 0 |