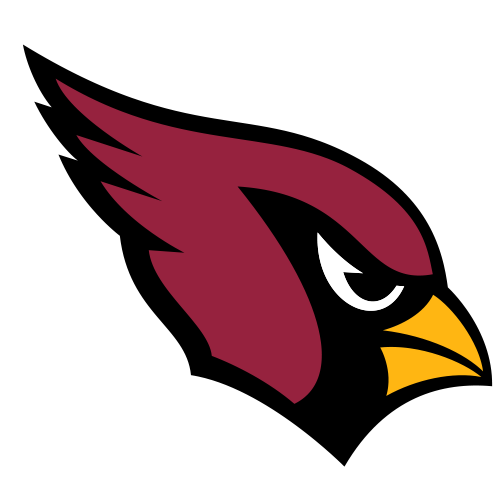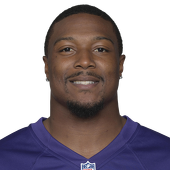 Own

6%

Start

3%

SS Rank

NR
Player News
Jefferson totaled eight tackles (seven solo) in Sunday's defeat to the Seahawks. The combined absence of Rashad Johnson in Weeks 15 and 16 due to an ankle injury, and Tyrann Mathieu's ACL tear in Week 15, has thrust Jefferson into a starring role in the Cardinals' secondary. After earning 65 percent of the team's defensive snaps through Week 14, Jefferson didn't miss a snap thereafter, while racking up 20 tackles (14 solo). When the Cardinals kick off the postseason on Jan. 16, Jefferson will again be manning free safety next to Johnson.

Jefferson accrued six tackles (three solo) during Sunday's win at Philadelphia. In a secondary loaded with depth, Jefferson earned 65 percent of the Cardinals' defensive snaps through Week 14. However, with Rashad Johnson sidelined due to an ankle injury Sunday, Jefferson was a mainstay throughout, missing no snaps on his way to the second-most tackles on the team (tied with Kevin Minter). The prospect of playing out the season sans Tyrann Mathieu (torn ACL) is now upon the unit, but Jefferson and Johnson will compose the starting safety duo going forward.

Jefferson posted six tackles (four solo), including one sack and one tackle for loss, and a forced fumble during Sunday's win in San Francisco. Jefferson has put together some standout IDP performances this season -- for example, nine tackles and an interception in Week 2; 12 tackles and two forced fumbles in Week 5 -- but the safety has also managed one tackle or less in three other outings. His forced fumble Sunday occurred on the 49ers' attempt to knot up the score after the two-minute warning, but the ball trickled out of bounds. With clear contributions across the board, Jefferson boasts 54 tackles (42 solo), three forced fumbles, two interceptions (one for a touchdown), and one sack, which have been quite valuable considering he's earned only 65 percent of the defensive snaps this season.

Jefferson posted 12 tackles (eight solo), two forced fumbles, and one pass defended in Sunday's domination of the Lions. Jefferson was involved in two of the Lions' four first-half turnovers, the last of which resulted in the Cardinals' fourth touchdown of the second quarter. He was otherwise around the ball frequently, as Detroit's one-dimensional offense racked up 70 pass attempts, handing a number of tackle opportunities to the Cards' secondary. Still, he logged 72 of 95 defensive snaps (76 percent), which was a slight boost in his usage (64 percent) from the first four games of the season, meaning his output is likely dependent on the opponent on a weekly basis.

Cardinals safety Tony Jefferson (hamstring) is listed as active Sunday against the 49ers, Mark Dalton of the Cardinals' official site reports. Jefferson wouldn't hold such a significant role as a backup safety in the typical defense, but the Cardinals trot out 5-6 defensive backs on most snaps, meaning his heavy usage (77 percent of the defensive snaps) isn't out of left field. He's responded with 14 tackles (13 solo) and one interception for a touchdown on the season.
Recent Tweets
Yes, Jefferson is a restricted FA. Depending on the tender offer he receives will dictate if he gets another offer. https://t.co/KzJaZBQNWq

#AZCardinals safeties @Mathieu_Era and @tonyjefferson1 tweet out support of troubled QB Johnny Manziel https://t.co/xUH0y29kBp
Completed Games
| WK | OPP | TK | SACK | INT | FF | DFR | DFTD | PDEF | FPTS |
| --- | --- | --- | --- | --- | --- | --- | --- | --- | --- |
| 1 | NO | 4.0 | 0 | 0 | 0 | 0 | 0 | 0 | 0 |
| 2 | @CHI | 9.0 | 0 | 1 | 0 | 0 | 1 | 1 | 8 |
| 3 | SF | 1.0 | 0 | 0 | 0 | 0 | 0 | 0 | 0 |
| 4 | STL | 0.0 | 0 | 0 | 0 | 0 | 0 | 0 | 0 |
| 5 | @DET | 8.0 | 0 | 0 | 2 | 0 | 0 | 1 | 0 |
| 6 | @PIT | 4.0 | 0 | 0 | 0 | 0 | 0 | 0 | 0 |
| 7 | BAL | 5.0 | 0 | 1 | 0 | 0 | 0 | 1 | 2 |
| 8 | @CLE | 5.0 | 0 | 0 | 0 | 0 | 0 | 0 | 0 |
| 9 | BYE | - | - | - | - | - | - | - | - |
| 10 | @SEA | 2.0 | 0 | 0 | 0 | 0 | 0 | 2 | 0 |
| 11 | CIN | 0.0 | 0 | 0 | 0 | 0 | 0 | 0 | 0 |
| 12 | @SF | 4.0 | 1 | 0 | 1 | 0 | 0 | 0 | 1 |
| 13 | @STL | 1.0 | 0 | 0 | 0 | 0 | 0 | 0 | 0 |
| 14 | MIN | 1.0 | 1 | 0 | 0 | 0 | 0 | 0 | 1 |
| 15 | @PHI | 3.0 | 0 | 0 | 0 | 0 | 0 | 0 | 0 |
| 16 | GB | 4.0 | 0 | 0 | 0 | 0 | 0 | 0 | 0 |
| 17 | SEA | 7.0 | 0 | 0 | 0 | 0 | 0 | 0 | 0 |