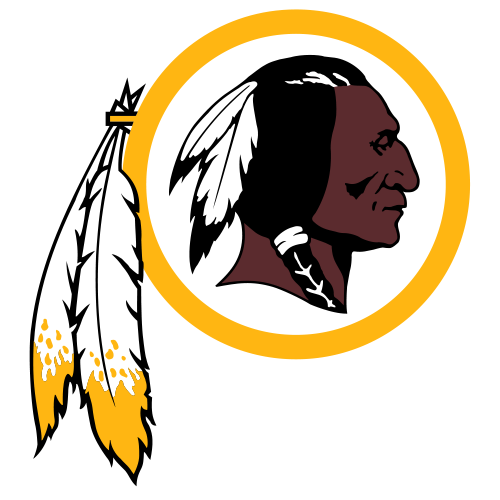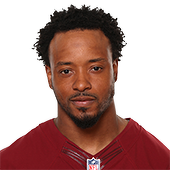 Own

0%

Start

0%

WR Rank

NR
Latest News
With wide receiver Santana Moss still looking to continue his NFL career, Washington coach Jay Gruden said there is a chance the Redskins might re-sign the veteran receiver, who had just 10 catches in 2014. "We're keeping a close eye on Santana," Gruden said at the NFL owners' meetings in Phoenix, per ESPN. "You know, that's something that we know where Santana is and he knows where we are, and something may work out down the road. "I could always play with Santana. Santana's a great person. He's great in the locker room for us. He knows all the positions. I know he's going to be in great shape, and I would not hesitate one bit to call him."

Redskins wide receiver Santana Moss was ejected from Sunday's game against the Giants after getting in a heated dispute with the refs following an overturned touchdown call right before halftime. Moss was given an unsportsmanlike conduct penalty as well. Moss was upset when the refs overturned an 8-yard touchdown run by quarterback Robert Griffin III after they ruled he was fumbling the football going into the end zone.

Washington's backup receivers did little Week 14 against the Rams. Santana Moss managed to pick up some slack with DeSean Jackson out. He finished second on the team in receiving yards, picking up 43 yards on three receptions. Tight end Jordan Reed also had three catches, gaining 25 yards. Andre Roberts hauled in two balls, picking up 11 yards. Niles Paul had one catch for 7 yards. Ryan Grant also had one catch. He finished with 4 yards. The group will look for more Week 15 against the Giants.

Redskins quarterback Kirk Cousins, wide receiver Aldrick Robinson, cornerback Greg Ducre, defensive end Stephen Bowen, tackle Tyler Polumbus, guard Spencer Long and wide receiver Santana Moss were all ruled inactive Week 11 vs. Tampa Bay.

The Redskins declared quarterback Robert Griffin III (ankle), tight end Jordan Reed (hamstring), cornerback Tracy Porter (hamstring), safety Trenton Robinson (ankle), offensive lineman Spencer Long, cornerback Richard Crawford and wideout Santana Moss inactive for Monday's game against Seattle.
Career Stats
| Season | Tar | Recpt | ReYd | ReTD | ReFD | ReAvg | FPTS |
| --- | --- | --- | --- | --- | --- | --- | --- |
| 2015 | 0 | 0 | 0 | 0 | 0 | 0 | 0 |
| 2014 | 15 | 10 | 116 | 0 | 6 | 11.60 | 11 |
| 2013 | 80 | 42 | 452 | 2 | 28 | 10.76 | 59 |
| 2012 | 61 | 41 | 573 | 8 | 26 | 13.98 | 106 |
| 2011 | 96 | 46 | 584 | 4 | 35 | 12.70 | 82 |
| 2010 | 146 | 93 | 1115 | 6 | 61 | 11.99 | 147 |
| 2009 | 121 | 70 | 902 | 3 | 40 | 12.89 | 108 |
| 2008 | 137 | 79 | 1044 | 6 | 50 | 13.22 | 142 |
| 2007 | 115 | 61 | 808 | 3 | 43 | 13.25 | 99 |
| 2006 | 101 | 55 | 790 | 6 | 36 | 14.36 | 123 |
| 2005 | 133 | 84 | 1483 | 9 | 60 | 17.65 | 202 |
| 2004 | 78 | 45 | 838 | 5 | 35 | 18.62 | 114 |
| 2003 | 117 | 74 | 1105 | 10 | 49 | 14.93 | 176 |
| 2002 | 52 | 30 | 433 | 4 | 20 | 14.43 | 71 |
| 2001 | 0 | 2 | 40 | 0 | 2 | 20.00 | 4 |
| 3 Year Avg | 52 | 31 | 380 | 3 | 20 | 12.26 | 57 |
| Career | 1252 | 732 | 10283 | 66 | 491 | 14.05 | |
Depth Chart
| | WR |
| --- | --- |
| | |