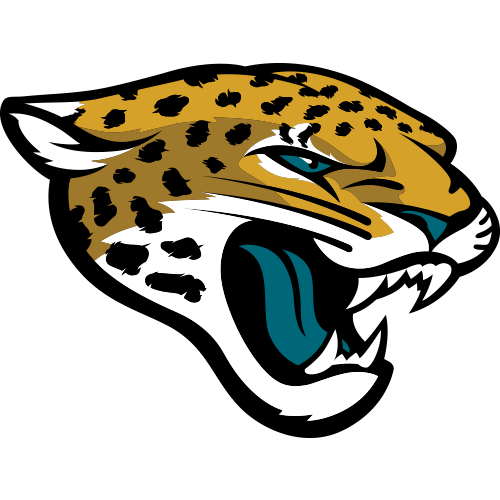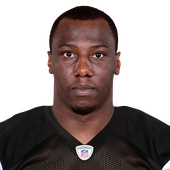 Own

3%

Start

1%

DE Rank

NR
Player News
Jaguars defensive end Chris Clemons, who is still recovering from a knee injury, most likely will not play during the team's preseason opener next week, per the Associated Press. Clemons, who was a no-show for the team's first day of camp, has been making progress, but Jaguars coach Gus Bradley said he "doubts" Clemons will be ready for action.

Jaguars defensive end Chris Clemons was a surprising no-show for the start of training camp on Thursday. Clemons isn't holding out for a change to his contract, coach Gus Bradley said, per Jacksonville. com. The reasons for his absence are "clearly personal – all personal," Bradley said. "This one is a little concerning," Bradley said. "My hope is we can work through this. I talked to him last night and again this morning. Hopefully we can come up with a decision to speed this up a little quicker. I don't see this as a situation that's extended. We're sensitive toward it, but we also need some urgency."

One might have figured Jaguars defensive end Chris Clemons felt a bit sheepish arriving at minicamp Tuesday after being the lone no-show for voluntary workouts earlier in the offseason. One might have figured wrong. Clemons felt no apologies were warranted. After all, it's just his proven stride. "For the last ... four years I haven't been to an offseason so this is the way I prepare myself," he told the Florida Times-Union. "Gus [Bradley] and I both know that - we walk about that during the offseason every year. I did the same thing in Seattle." Clemons has certainly done some work outside the facility. He has dropped 17 pounds, checking in at 248. "My body feels better than it did last offseason," he said. "I played last year at 255, 260 pounds in some games and I felt my productivity went down. My thing this year was to come back lighter and leaner so I can go out and play better."

Defensive end Chris Clemons , who skipped Jaguars OTAs, will report to the team's minicamp, which begins Tuesday, per the Associated Press. Clemons skipped a majority of OTAs last season as well. He would have forfeited a workout bonus if he did not attend minicamp. Clemons had 36 tackles and eight sacks during his first season with the Jaguars.

Defensive end Chris Clemons will not take part in Jaguars' OTAs this week, according to coach Gus Bradley, which falls in line with the veteran's pattern of skipping voluntary practices, per the Associated Press. Clemons did not show for the first voluntary practice last week, the second straight season he has skipped OTAs.
Recent Tweets
#Jaguars Daily: Chris Clemons, Toby Gerhart potential cap casualties https://t.co/Dq9CWG5Yme https://t.co/op1P9GXkXJ
Completed Games
| WK | OPP | TK | SACK | INT | FF | DFR | DFTD | PDEF | FPTS |
| --- | --- | --- | --- | --- | --- | --- | --- | --- | --- |
| 1 | CAR | 2.0 | 1 | 0 | 0 | 0 | 0 | 1 | 1 |
| 2 | MIA | 1.0 | 0 | 0 | 0 | 0 | 0 | 0 | 0 |
| 3 | @NE | 0.0 | 0 | 0 | 0 | 0 | 0 | 0 | 0 |
| 4 | @IND | 0.0 | 0 | 0 | 0 | 0 | 0 | 0 | 0 |
| 5 | @TB | 0.0 | 0 | 0 | 0 | 0 | 0 | 0 | 0 |
| 6 | HOU | 2.0 | 0 | 0 | 1 | 0 | 0 | 0 | 0 |
| 7 | BUF | 2.0 | 0 | 0 | 0 | 1 | 1 | 0 | 8 |
| 8 | BYE | - | - | - | - | - | - | - | - |
| 9 | @NYJ | 1.0 | 1 | 0 | 0 | 0 | 0 | 0 | 1 |
| 10 | @BAL | 0.0 | 0 | 0 | 0 | 0 | 0 | 0 | 0 |
| 11 | TEN | 0.0 | 0 | 0 | 0 | 0 | 0 | 0 | 0 |
| 12 | SD | 1.0 | 0 | 0 | 0 | 0 | 0 | 0 | 0 |
| 13 | @TEN | 0.0 | 0 | 0 | 0 | 0 | 0 | 0 | 0 |
| 14 | IND | 1.0 | 1 | 0 | 0 | 0 | 0 | 0 | 1 |
| 15 | ATL | 2.0 | 0 | 0 | 0 | 0 | 0 | 0 | 0 |
| 16 | @NO | 1.0 | 0 | 0 | 0 | 0 | 0 | 0 | 0 |
| 17 | @HOU | 0.0 | 0 | 0 | 0 | 0 | 0 | 0 | 0 |