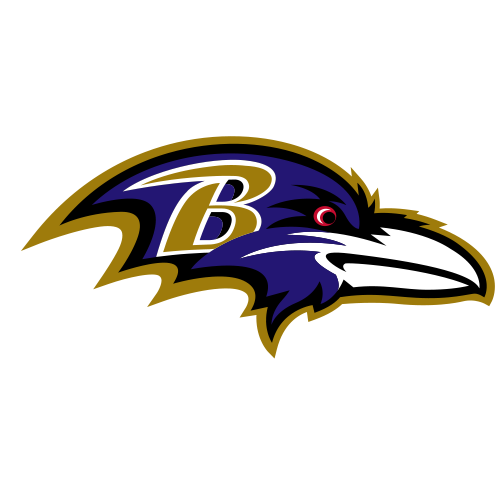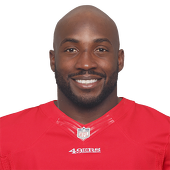 Own

8%

Start

4%

OLB Rank

NR
Player News
Dumervil finished the 2015 season with 48 tackles (29 solo), six sacks, two fumble recoveries and a forced fumble in 16 games. Dumervil recorded fewer than 9.5 sacks for the first time since 2008, but he still did a nice job of putting pressure on opposing quarterbacks, even if it didn't show up on the stat sheet. He also had to deal with extra attention, as the Ravens' only other outside pass-rushing threat (Terrell Suggs) was lost for the season after Week 1. With two years remaining on a team-friendly contract, Dumervil should be back in Baltimore for 2016.

Dumervil (non-injury related) is active for Sunday's game at Cincinnati. The veteran linebacker is still a factor as a pass rusher and is available for IDP consideration in the final week of the regular season.

Dumervil (knee) is active for Sunday's game against the Rams. Dumervil, who has 4.5 sacks on the season so far, will play in this game.

Ravens linebacker Terrell Suggs, who suffered a torn left Achilles tendon in Week 1, was placed on injured reserve Wednesday. As a result, Elvis Dumervil is in line to occupy the Ravens' rush linebacker spot formerly handled by Suggs, while Courtney Upshaw is slotted to work as the team's strong-side linebacker.

Ravens linebacker Elvis Dumervil, who had not practiced in nearly a week because of tendinitis in his Achilles, returned to practice on Wednesday, per the Baltimore Sun. Dumervil practiced last Wednesday on the opening day of team minicamp, but had been held out of activities since.
Recent Tweets
Team Irvin, with Sam Koch and Marshal Yanda, bested Elvis Dumervil and Morgan Cox: https://t.co/U45EmgC6HX https://t.co/QT7bkKRkN2

Sam Koch + #ProBowlMVP 💪🏻 Morgan Cox + #ProBowlMVP 💪🏻 Elvis Dumervil + #ProBowlMVP 💪🏻 Marshal Yanda + #ProBowlMVP 💪🏻

Sam Koch + #ProBowlMVP 💪🏻 Morgan Cox + #ProBowlMVP 💪🏻 Elvis Dumervil + #ProBowlMVP 💪🏻 Marshal Yanda + #ProBowlMVP 💪🏻 https://t.co/mY5z0zDM0W
Completed Games
| WK | OPP | TK | SACK | INT | FF | DFR | DFTD | PDEF | FPTS |
| --- | --- | --- | --- | --- | --- | --- | --- | --- | --- |
| 1 | @DEN | 2.0 | 0 | 0 | 0 | 0 | 0 | 0 | 0 |
| 2 | @OAK | 2.0 | 0 | 0 | 0 | 0 | 0 | 0 | 0 |
| 3 | CIN | 2.0 | 1 | 0 | 1 | 0 | 0 | 0 | 1 |
| 4 | @PIT | 5.0 | 1 | 0 | 0 | 0 | 0 | 0 | 1 |
| 5 | CLE | 0.0 | 0 | 0 | 0 | 0 | 0 | 0 | 0 |
| 6 | @SF | 3.0 | 0.5 | 0 | 0 | 0 | 0 | 0 | 0.5 |
| 7 | @ARI | 0.0 | 0 | 0 | 0 | 0 | 0 | 0 | 0 |
| 8 | SD | 3.0 | 0 | 0 | 0 | 0 | 0 | 0 | 0 |
| 9 | BYE | - | - | - | - | - | - | - | - |
| 10 | JAC | 2.0 | 2 | 0 | 0 | 0 | 0 | 1 | 2 |
| 11 | STL | 1.0 | 0 | 0 | 0 | 1 | 0 | 0 | 2 |
| 12 | @CLE | 3.0 | 1.5 | 0 | 0 | 0 | 0 | 0 | 1.5 |
| 13 | @MIA | 2.0 | 0 | 0 | 0 | 0 | 0 | 0 | 0 |
| 14 | SEA | 0.0 | 0 | 0 | 0 | 1 | 0 | 0 | 2 |
| 15 | KC | 2.0 | 0 | 0 | 0 | 0 | 0 | 0 | 0 |
| 16 | PIT | 0.0 | 0 | 0 | 0 | 0 | 0 | 0 | 0 |
| 17 | @CIN | 2.0 | 0 | 0 | 0 | 0 | 0 | 0 | 0 |