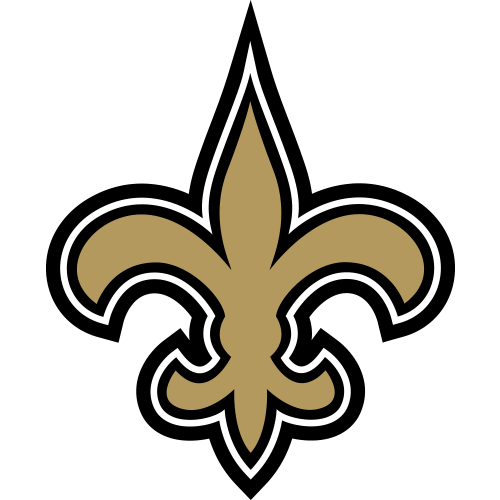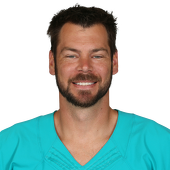 Brandon Fields
#4 P / New Orleans Saints / EXP: 9YRS
Height: 6-5
Weight: 249 lb
Age: 31
College: Michigan State
Bye 11
Latest News
Punter Brandon Fields took a pay cut in the offseason but it wasn't enough for him to hold on to his job, as the former Pro Bowler was cut by the Miami Dolphins Tuesday, per the Miami Herald. 

Fields was beat out by rookie kicker Matt Darr in most stats during training camp and preseason, and the Dolphins decided to go with the younger (and cheaper) kicker. 

Miami Dolphins punter Brandon Fields has agreed on a restructured contract to remain with the team, reports the Palm Beach Post.

Fields was a candidate to be released if he was unwilling to restructure his contract. Terms of the deal have not been released.

Miami Dolphins coach Joe Philbin is not hiding his disappointment with punter Brandon Fields , whose 43.3 gross average on punts ranks 31st out of 32 punters in the NFL, according to The Miami Herald. His net average is 31.8, which is the worst in the NFL.

"Early on we got the punt blocked in Buffalo," Philbin said. "He just hasn't looked as comfortable quite yet back there, as he has in the two years that I've been here, the previous two years. I'm confident he'll work his way through it and he'll get back to being the outstanding punter that we all know.

"For his standards, it's not quite what we're used to. I think he would acknowledge that, but I'm very, very confident that he'll get back to that soon."

The NFL unveiled the Pro Bowl rosters for 2014Friday, and they come with a twist; for the first time, selections were made without regard for conference. The teams will be chosen via televised draft Jan. 22.

The special teams selections are as follows:

Punter:  Brandon Fields ,  Miami Dolphins ;  Johnny Hekker ,  St. Louis Rams .

Placekicker:  Matt Prater ,  Denver Broncos ;  <player idref= er,  Baltimore Ravens .

Punt returner:  Antonio Brown ,  Pittsburgh Steelers ;  Dexter McCluster ,  Kansas City Chiefs .

Special teamer:  Justin Bethel ,  Arizona Cardinals ;  Matthew Slater ,  New England Patriots .
Completed Games
Scheduled Games
| WK | DATE | OPP | OPP RANK |
| --- | --- | --- | --- |
| 1 | 09/13 | @ARI | |
| 2 | 09/20 | TB | |
| 3 | 09/27 | @CAR | |
| 4 | 10/05 | DAL | |
| 5 | 10/11 | @PHI | |
| 6 | 10/16 | ATL | |
| 7 | 10/25 | @IND | |
| 8 | 11/01 | NYG | |
| 9 | 11/08 | TEN | |
| 10 | 11/15 | @WAS | |
| 11 | BYE | - | |
| 12 | 11/29 | @HOU | |
| 13 | 12/06 | CAR | |
| 14 | 12/13 | @TB | |
| 15 | 12/22 | DET | |
| 16 | 12/27 | JAC | |
| 17 | 01/03 | @ATL | |
Career Stats
| Year | Games | Punts | Yards | Avg | Long | I20 | TB | BLK | Net |
| --- | --- | --- | --- | --- | --- | --- | --- | --- | --- |
| 2015 | 2 | 10 | 412 | 41.2 | 57 | 4 | 2 | 0 | 35.1 |
| 2014 | 16 | 58 | 2688 | 46.3 | 60 | 21 | 3 | 0 | 38.6 |
| 2013 | 16 | 85 | 4150 | 48.8 | 74 | 33 | 7 | 0 | 42.4 |
| 2012 | 16 | 74 | 3715 | 50.2 | 67 | 29 | 9 | 0 | 41.2 |
| 2011 | 16 | 78 | 3810 | 48.8 | 70 | 32 | 7 | 0 | 41.1 |
| 2010 | 16 | 73 | 3369 | 46.2 | 69 | 31 | 4 | 0 | 37.8 |
| 2009 | 16 | 75 | 3472 | 46.3 | 66 | 25 | 6 | 0 | 39.8 |
| 2008 | 16 | 74 | 3249 | 43.9 | 71 | 24 | 7 | 0 | 35.5 |
| 2007 | 16 | 77 | 3327 | 43.2 | 61 | 10 | 6 | 0 | 36.6 |
| Careeer Totals | 130 | 604 | 28192 | 46.7 | 74 | 209 | 51 | 0 | 39.1 |