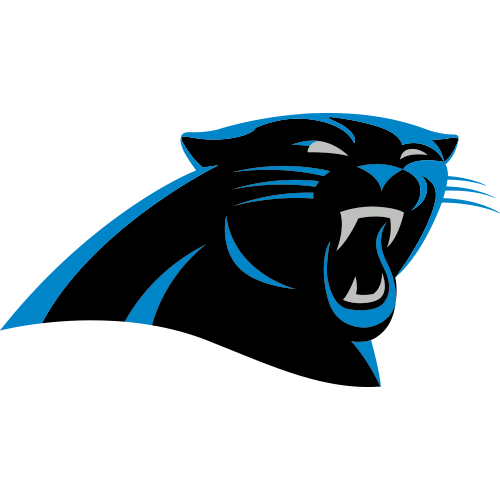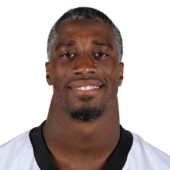 Own

3%

Start

2%

SS Rank

NR
Player News
Harper wasn't listed on the Panthers' injury report Wednesday, Jonathan Jones of the Chrlotte Observer reports. Harper missed the entire second half of the NFC championship game due to a swollen eye. However, his lack of presence on the first Super Bowl injury report confirms that he'll be able to handle his normal duties at strong safety against the Broncos.

Harper (eye) expects to be ready for the Super Bowl, ESPN's David Newton reports. Harper was unable to play in the second half of Sunday's win over the Cardinals, likely because a swollen eye had a major impact on his vision. It's an issue that should clear up before the Super Bowl, but if not, Tre Boston will start alongside Kurt Coleman against the Broncos.

Harper left Sunday's game against the Cardinals due to an eye injury and will not return to the contest, NFL Network's Tiffany Blackmon reports. With Harper ruled out for the rest of the evening, Tre Boston and/or Colin Jones will fill in alongside Kurt Coleman at safety.

Panthers defensive backs Tre Boston and Roman Harper each scored defensive touchdowns in Sunday's win over Atlanta in Week 17.Harper took a Matt Ryan interception 31 yards for a touchdown in the second quarter. He finished the game with six total tackles. Boston scored on an 84-yard interception return in the fourth quarter to help clinch the NFC South division in a 34-3 win. He finished with two total tackles.The Panthers will advance to the first round of the playoffs next week against Arizona.

The Panthers have flashed the green light for three players that had been designated as probable for their Week 16 game against Cleveland, including quarterback Cam Newton (back). Also ready to roll are linebacker Thomas Davis (knee) and safety Roman Harper (thigh).
Recent Tweets
Roman Harper always tries to limit opponent's celebrations https://t.co/ZtwViBZQpb
Completed Games
| WK | OPP | TK | SACK | INT | FF | DFR | DFTD | PDEF | FPTS |
| --- | --- | --- | --- | --- | --- | --- | --- | --- | --- |
| 1 | @JAC | 1.0 | 0 | 0 | 0 | 0 | 0 | 0 | 0 |
| 2 | HOU | 5.0 | 0 | 0 | 0 | 0 | 0 | 0 | 0 |
| 3 | NO | 1.0 | 0 | 0 | 0 | 1 | 0 | 0 | 2 |
| 4 | @TB | 3.0 | 0 | 0 | 0 | 0 | 0 | 0 | 0 |
| 5 | BYE | - | - | - | - | - | - | - | - |
| 6 | @SEA | 1.0 | 0 | 0 | 0 | 0 | 0 | 1 | 0 |
| 7 | PHI | 4.0 | 0 | 0 | 0 | 0 | 0 | 0 | 0 |
| 8 | IND | 7.0 | 0 | 0 | 0 | 1 | 0 | 2 | 2 |
| 9 | GB | 4.0 | 0 | 0 | 0 | 0 | 0 | 1 | 0 |
| 10 | @TEN | 3.0 | 0 | 0 | 0 | 0 | 0 | 0 | 0 |
| 11 | WAS | 1.0 | 0 | 0 | 0 | 0 | 0 | 0 | 0 |
| 12 | @DAL | 1.0 | 0 | 0 | 0 | 0 | 0 | 0 | 0 |
| 13 | @NO | 2.0 | 0 | 0 | 0 | 0 | 0 | 0 | 0 |
| 14 | ATL | 2.0 | 0 | 0 | 0 | 0 | 0 | 1 | 0 |
| 15 | @NYG | 5.0 | 0 | 0 | 0 | 0 | 0 | 0 | 0 |
| 16 | @ATL | 5.0 | 0 | 0 | 0 | 0 | 0 | 0 | 0 |
| 17 | TB | 1.0 | 0 | 0 | 0 | 0 | 0 | 0 | 0 |