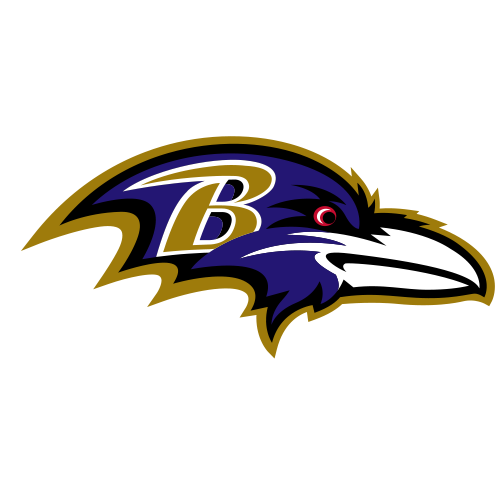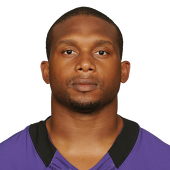 Own

50%

Start

34%

ILB Rank

NR
Latest News
Smith (not injury related) is active for Sunday's game against the Rams. Smith is having a fine season with 81 tackles through nine games, and he is available in this game if you need him.

Ravens veteran inside linebacker Daryl Smith, 32, said he has no plans to retire. The 11-year vet started every game this season and made 127 tackles with nine pass breakups, two forced fumbles, a fumble recovery and a sack. "My body feels good," Smith told the Baltimore Sun. "I still love the game, so I definitely want to be back next year." Smith had six tackles and an interception in Saturday's playoff loss at New England. He has three years left on his contract.

Ravens offensive lineman Eugene Monroe is listed as questionable for Saturday's game against the Patriots. Monroe is dealing with an ankle injury. He sat out of last weekend's playoff game against the Steelers. The team will have Owen Daniels, Timmy Jernigan, Daryl Smith and Terrell Suggs. All four players were listed as probable on the injury report. Jernigan is dealing with foot and ankle injuries. Daniels and Suggs are on the injury report, but their absence from practice was not injury related.

The Ravens listed defensive lineman Chris Canty (ankle) as questionable for Sunday's game at Houston. Canty has not been able to practice all week. The Ravens listed the following players as probable: Owen Daniels, Will Hill, Jacoby Jones, Anthony Levine, Kelechi Osemele, Bernard Pierce, Daryl Smith and Terrell Suggs. The Ravens are 5-point favorites.

Ravens wide receiver Torrey Smith, who practiced for the first time this week on Friday, is considered probable for Sunday's game against the Jaguars. Previous reports from the Baltimore Sun's Aaron Wilson said he'd be surprised if Smith played at all Sunday. Other probables include tight end Owen Daniels, Anthony Levine, Daryl Smith and Steve Smith. Running back Lorenzo Taliaferro, tight end Crockett Gillmore and tackle Jah Reid are questionable.
Recent Tweets
Jimmy Smith just got away with tackling receiver Brian Hartline in the left corner of the end zone on last offensive play.

Ravens now have Daryl Smith on sideline in 2-minute drill situation. Orr playing ILB

Mosley and Daryl Smith missing way too many tackles in this game.
Completed Games
| WK | OPP | TK | SACK | INT | FF | DFR | DFTD | PDEF | FPTS |
| --- | --- | --- | --- | --- | --- | --- | --- | --- | --- |
| 1 | @DEN | 2.0 | 0 | 0 | 0 | 0 | 0 | 2 | 0 |
| 2 | @OAK | 7.0 | 0 | 0 | 0 | 0 | 0 | 0 | 0 |
| 3 | CIN | 2.0 | 0 | 0 | 0 | 0 | 0 | 0 | 0 |
| 4 | @PIT | 10.0 | 1 | 0 | 0 | 0 | 0 | 0 | 1 |
| 5 | CLE | 7.0 | 0 | 0 | 0 | 0 | 0 | 0 | 0 |
| 6 | @SF | 6.0 | 1 | 0 | 0 | 0 | 0 | 0 | 1 |
| 7 | @ARI | 8.0 | 0 | 0 | 0 | 0 | 0 | 0 | 0 |
| 8 | SD | 7.0 | 0 | 0 | 0 | 0 | 0 | 0 | 0 |
| 9 | BYE | - | - | - | - | - | - | - | - |
| 10 | JAC | 3.0 | 0 | 0 | 0 | 0 | 0 | 0 | 0 |
| 11 | STL | 1.0 | 0 | 0 | 0 | 0 | 0 | 0 | 0 |
| 12 | @CLE | 3.0 | 0 | 0 | 0 | 0 | 0 | 0 | 0 |