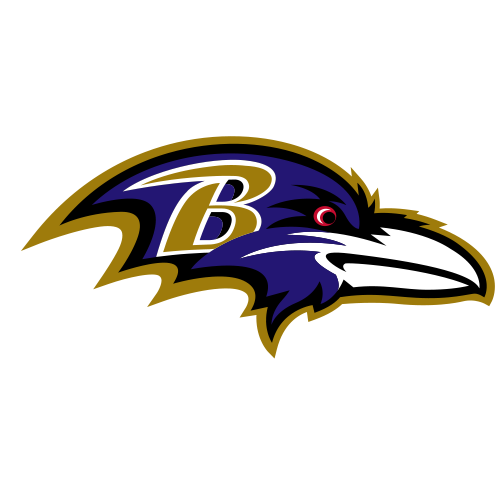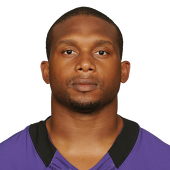 Own

42%

Start

28%

ILB Rank

NR
Player News
Smith finished 2015 with 121 tackles (72 solo), three sacks and an interception in 16 games. Smith and fellow inside linebacker C.J. Mosley both played nearly every defensive snap for a second straight season. Even with Smith turning 34 in May, the duo will likely return for a third consecutive year, providing some form of stability to an otherwise shaky defense. Smith has topped 120 tackles in each of his three seasons with the Ravens, after failing to do so even once during his nine years in Jacksonville.

Smith (non-injury related) is active for Sunday's game at Cincinnati. Smith is having a solid season with 118 total tackles and three sacks through 15 games and will look to finish the year strong against the Bengals.

Smith (non-injury related) is active for Sunday's game against the Dolphins. After skipping out on Thursday's practice session, Smith took part in practice Friday, so there was never much doubt he'd be available this week. The linebacker has recorded a respectable 86 tackles and two sacks over 11 games this season, but his production has tailed off over the last three weeks. He's recorded just eight stops during that span.

Smith (not injury related) is active for Sunday's game against the Rams. Smith is having a fine season with 81 tackles through nine games, and he is available in this game if you need him.

Ravens veteran inside linebacker Daryl Smith, 32, said he has no plans to retire. The 11-year vet started every game this season and made 127 tackles with nine pass breakups, two forced fumbles, a fumble recovery and a sack. "My body feels good," Smith told the Baltimore Sun. "I still love the game, so I definitely want to be back next year." Smith had six tackles and an interception in Saturday's playoff loss at New England. He has three years left on his contract.
Recent Tweets
#Ravens' Steve Smith should secure Hall of Fame status in final season https://t.co/bgJ7hi6C8Q #panthers

Did you know Steve Smith once played through a broken neck? Beast. [https://t.co/Oe4HGQfQfQ] https://t.co/s1HTAXg0Vy

#Ravens' Steve Smith should secure Hall of Fame status in final season https://t.co/bgJ7hhP0Kg
Completed Games
| WK | OPP | TK | SACK | INT | FF | DFR | DFTD | PDEF | FPTS |
| --- | --- | --- | --- | --- | --- | --- | --- | --- | --- |
| 1 | @DEN | 2.0 | 0 | 0 | 0 | 0 | 0 | 2 | 0 |
| 2 | @OAK | 7.0 | 0 | 0 | 0 | 0 | 0 | 0 | 0 |
| 3 | CIN | 2.0 | 0 | 0 | 0 | 0 | 0 | 0 | 0 |
| 4 | @PIT | 10.0 | 1 | 0 | 0 | 0 | 0 | 0 | 1 |
| 5 | CLE | 7.0 | 0 | 0 | 0 | 0 | 0 | 0 | 0 |
| 6 | @SF | 6.0 | 1 | 0 | 0 | 0 | 0 | 0 | 1 |
| 7 | @ARI | 8.0 | 0 | 0 | 0 | 0 | 0 | 0 | 0 |
| 8 | SD | 7.0 | 0 | 0 | 0 | 0 | 0 | 0 | 0 |
| 9 | BYE | - | - | - | - | - | - | - | - |
| 10 | JAC | 3.0 | 0 | 0 | 0 | 0 | 0 | 0 | 0 |
| 11 | STL | 1.0 | 0 | 0 | 0 | 0 | 0 | 0 | 0 |
| 12 | @CLE | 3.0 | 0 | 0 | 0 | 0 | 0 | 0 | 0 |
| 13 | @MIA | 9.0 | 1 | 0 | 0 | 0 | 0 | 0 | 1 |
| 14 | SEA | 0.0 | 0 | 0 | 0 | 0 | 0 | 0 | 0 |
| 15 | KC | 4.0 | 0 | 0 | 0 | 0 | 0 | 0 | 0 |
| 16 | PIT | 3.0 | 0 | 1 | 0 | 0 | 0 | 1 | 2 |
| 17 | @CIN | 0.0 | 0 | 0 | 0 | 0 | 0 | 0 | 0 |