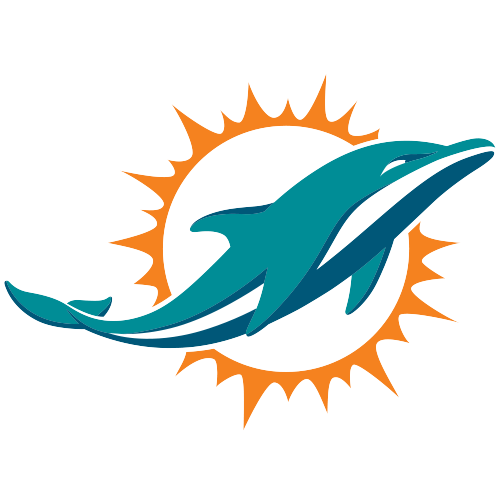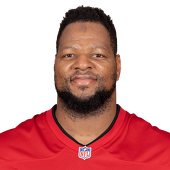 Own

50%

Start

42%

DT Rank

NR
Latest News
Suh had a sack and three tackles for a loss in the Dolphins 20-19 victory over the Eagles Sunday. Suh also was assessed a roughing the quarterback penalty on Sam Bradford (not the hit that put him out of the game). Suh may finally be starting to feel comfortable in the Miami defense and could be a force to be reckoned with the remainder of the season.

Suh had his first two sacks of the season and as a Dolphin in the win over Houston on Sunday. Like the rest of the team, Suh has woken up since the coaching change from Joe Philbin to Dan Campbell. The Dolphins will need his pressure up the middle to keep Tom Brady in check on Thursday.

Defensive tackle Ndamukong Suh only had four tackles during the Dolphins loss to Buffalo on Sunday. The Dolphins defense looked fantastic during the pre-season but has been a colossal disappointment so far in the regular season. This is not to say it's all Suh's fault but so far the Dolphins are trying to fit him into their defensive system rather than have the system fit Suh, and it's just not working.

Dolphins newcomer Ndamukong Suh is expected to be at the team's practice Tuesday, a source has told the Palm Beach Post. The presence of the prized defensive tackle had been in doubt since he skipped all but the first day of voluntary OTAs so he could work out with his private trainer. Joe Philbin has been adament about his desire for every player to attend OTAs. Suh signed a six-year, $114 million contract in the offseason. He is not required to join the team until the three-day minicamp, which is scheduled to begin June 16.

The Dolphins made Ndamukong Suh the highest-paid defensive player in NFL history when they signed him to a six-year, $114 million contract with $60 million guaranteed. Now they want him to earn it. And he has been made aware of that. "I challenged Ndamukong," said vice president of football operations Mike Tannenbaum on 640 AM. "I talked to him. We have a lot of young players not only on the defensive line but on our team. If we were sitting here in 10 years and Jordan Phillips is talking about hopefully the career he is having, I'd love for him to say that in his formative years Ndamukong Suh impacted him. "A lot of resources are going to Ndamukong. We're not hiding that. In a cap system players who take up a big part of your cap have to do more than just play well." Suh has already raised a few eyebrows by his absence. He showed up for the first day of voluntary workouts but has been away from the team since, claiming he has opted to work with his personal trainer. But fellow Dolphins lineman A.J. Francis isn't complaining. "He's the best d-lineman in the league so if we wants to train somewhere else that's his prerogative," Francis said. "And nobody can tell him otherwise."
Recent Tweets
However, like Miko & Suh, when u do make enemies u better make sure every i is dotted & t is crossed because they want to catch u slipping.

Do journalists let biases get in the way. Absolutely. You're seeing that with Ndamukong Suh weekly. But I work hard to be fair and accurate.

Blown up as,in Tannehill, Suh, gone? No. You might be looking at same OL next year. https://t.co/1ALDs0kXet
Completed Games
| WK | OPP | TK | SACK | INT | FF | DFR | DFTD | PDEF | FPTS |
| --- | --- | --- | --- | --- | --- | --- | --- | --- | --- |
| 1 | @WAS | 1.0 | 0 | 0 | 0 | 0 | 0 | 0 | 0 |
| 2 | @JAC | 1.0 | 0 | 0 | 0 | 0 | 0 | 0 | 0 |
| 3 | BUF | 4.0 | 0 | 0 | 0 | 0 | 0 | 0 | 0 |
| 4 | NYJ | 3.0 | 0 | 0 | 0 | 0 | 0 | 0 | 0 |
| 5 | BYE | - | - | - | - | - | - | - | - |
| 6 | @TEN | 0.0 | 0 | 0 | 0 | 0 | 0 | 2 | 0 |
| 7 | HOU | 5.0 | 2 | 0 | 0 | 0 | 0 | 2 | 2 |
| 8 | @NE | 0.0 | 0 | 0 | 0 | 0 | 0 | 0 | 0 |
| 9 | @BUF | 1.0 | 1 | 0 | 0 | 0 | 0 | 0 | 1 |
| 10 | @PHI | 8.0 | 1 | 0 | 0 | 0 | 0 | 0 | 1 |
| 11 | DAL | 4.0 | 0 | 0 | 0 | 0 | 0 | 0 | 0 |
| 12 | @NYJ | 1.0 | 0 | 0 | 0 | 0 | 0 | 0 | 0 |