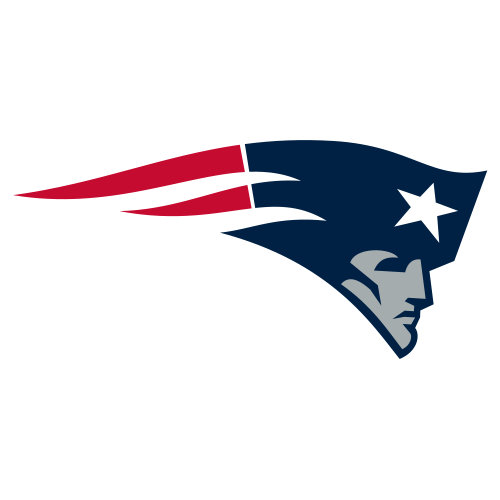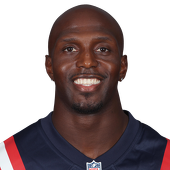 Own

12%

Start

8%

FS Rank

NR
Latest News
McCourty was on the field for all 80 of the Patriots' snaps on defense in Sunday's win over the Colts, ESPN's Mike Reiss reports. McCourty recorded a season-high nine tackles in the game, giving him 29 stops overall in five games to go along with a pick. He now has 16 tackles over his last two games.

Patriots free safety Devin McCourty was on the field for all 72 defensive snaps in the thrashing of Kansas City on Sunday, per ESPN.com. McCourty recorded a season-high eight tackles in the process, bringing his overall total in four games to 21.

Patriots' Devin McCourty is making a name for himself as an elite safety. He wants to stay elite and stay a safety, per csnne.com. The Patriots need help at the cornerback position and rumors have been swirling about McCourty potentially leaving his current role and helping out at corner. "[I'm] not really excited about that chatter. Hopefully that's not what happens," McCourty said. "We got a lot of guys working hard at the cornerback position and hopefully they'll get it done. I feel like I found a home at safety and that's where I would definitely like to stay." McCourty recorded 68 tackles, two interceptions and a forced fumble in 16 games last season.

Safety Devin McCourty was close to leaving New England. According to a report from ESPN.com, McCourty was on the phone with coach Bill Belichick and told him he was going to leave for another team — the Eagles, Giants and Jaguars were all in pursuit. It was then when the Patriots decided to raise their offer to five years for $47.5 million with $28.5 millon guaranteed. McCourty could have made more money elsewhere apparently, but he decided that the money New England finally offered was enough. According to NJ.com, the Eagles offered more than McCourty and thought they had him locked up at one point on Sunday. McCourty totaled 68 tackles and two interceptions a season ago.

Devin McCourty is staying in New England, per CSN New England. Reporter Tom Curran received a text from McCourty Sunday saying, "I'm back." McCourty will re-sign with the Patriots on a five-year, $47.5 million deal, according to Ian Rapoport of the NFL Network, despite overtures from the Eagles and Giants. Guaranteed in the deal, according to ESPN's Mike Reiss, is $28.5 million. McCourty reportedly turned down more money elsewhere to stay with the Patriots. McCourty totaled 68 tackles and two interceptions a season ago.
Recent Tweets
Bill Belichick on Devin McCourty, Patrick Chung safety play: 'They saved us a lot of points'+https://t.co/KalziwvAGG

How red zone D of Patrick Chung and Devin McCourty kept Pats perfect: https://t.co/GG47jlLCV5 https://t.co/IQqg9JkOaj
Completed Games
| WK | OPP | TK | SACK | INT | FF | DFR | DFTD | PDEF | FPTS |
| --- | --- | --- | --- | --- | --- | --- | --- | --- | --- |
| 1 | PIT | 3.0 | 0 | 0 | 0 | 0 | 0 | 0 | 0 |
| 2 | @BUF | 6.0 | 0 | 0 | 0 | 0 | 0 | 0 | 0 |
| 3 | JAC | 1.0 | 0 | 1 | 0 | 0 | 0 | 1 | 2 |
| 4 | BYE | - | - | - | - | - | - | - | - |
| 5 | @DAL | 6.0 | 0 | 0 | 0 | 0 | 0 | 1 | 0 |
| 6 | @IND | 7.0 | 0 | 0 | 0 | 0 | 0 | 0 | 0 |
| 7 | NYJ | 2.0 | 0 | 0 | 0 | 0 | 0 | 0 | 0 |
| 8 | MIA | 4.0 | 1 | 0 | 0 | 0 | 0 | 0 | 1 |
| 9 | WAS | 3.0 | 0 | 0 | 0 | 0 | 0 | 0 | 0 |
| 10 | @NYG | 3.0 | 0 | 0 | 0 | 0 | 0 | 0 | 0 |
| 11 | BUF | 1.0 | 0 | 0 | 0 | 0 | 0 | 1 | 0 |