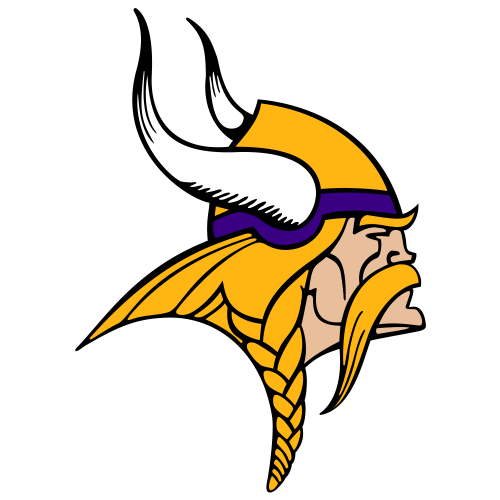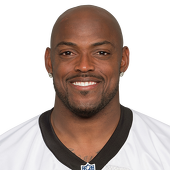 Own

0%

Start

0%

CB Rank

NR
by RotoWire Staff | Special to CBSSports.com

Vikings' Captain Munnerlyn: Season-high eight tackles

Munnerlyn had a season-high eight tackles in Sunday's win at Oakland. Munnerlyn continues to work as the team's nickelback and has been more involved against the run the past three games with 17 tackles.

by RotoWire Staff | Special to CBSSports.com

Vikings cornerback Captain Munnerlyn nets seven tackles Sunday

Vikings cornerback Captain Munnerlyn had seven total tackles and played 65 snaps on defense in Sunday's win over Detroit. Despite talk in the preseason that he may lose his nickelback role to first-round pick Trae Waynes, Munnerlyn has retained his third cornerback role and will cover slot receivers.

by Ruben Palacios | Staff Writer

Vikings CB Captain Munnerlyn out of OTA's with foot injury

Vikings cornerback Captain Munnerlyn was a no-go during organized team activities on Thursday, per 1500espn.com. Munnerlyn was seen with a walking boot at the team facility. He apparently injured his foot last week during OTA's and tried practicing through the pain but ultimately needed a MRI. "Come Monday, I couldn't run," Munnerlyn said. "I was like 'Oh, man, what's going on.'" Munnerlyn is aiming to be back by the start of mandatory minicamp in a few weeks, but that he at least expects to be healthy by training camp. "Hope so," Munnerlyn said. "So I can get out of here in the summer. If not, stay here, rehab and be ready to roll for training camp."

by Shawn Krest | CBSSports.com

Vikings will consider starting Trae Waynes with Xavier Rhodes

When the Vikings selected Trae Waynes in the first round of the draft on Thursday, it was the second time in three years they've used a first-round pick on a corner. The Vikings selected Xavier Rhodes in 2013, and it's only natural to consider pairing the two DBs. "To get two young corners like that and you watch Chicago take the receiver from West Virginia, knowing the receivers that we face in Green Bay and knowing the receivers we face in Detroit," GM Rick Spielman said, per Vikings.com. "To have to young corners that I know this staff has done a tremendous job of helping our young guys. To get another young player on that side of the ball, especially a player at a position that is in Coach Zimmer's wheelhouse. We are going to have to play some good defense and we were able to really improve last year, and I think adding a player like a Trae Waynes will definitely upgrade our defense." That doesn't mean Waynes is guaranteed a starting spot. " I know we signed Terence Newman, and we have Captain Munnerlyn. We have Josh Robinson," Spielman said. "We have a lot of depth at corner right now. Corners take some time to develop, he is not going to be pushed into starting right away, that will be determined as we go through this offseason program, as we go through training camp, how quickly he comes along, but we also have the luxury with the depth that we have at the cornerback position and if he is ready, the coaches will determine when he is ready." Coach Mike Zimmer was more aggressive. "I anticipate everybody to compete for a starting job," he said.

by Dave Peters | CBSSports.com

Vikings CB Captain Munnerlyn working to earn starting spot

Although Vikings cornerback Captain Munnerlyn likes the addition of Terence Newman to the team, he believes that he will beat him out for a starting job, reports twincities.com. "I'm ready for the competition,'' Munnerlyn told the Pioneer Press on Saturday. "I'm an athlete, so I never feel like anyone can beat me out. I feel I can hold onto the job. I'm betting on myself.'' Munnerlyn, a six-year veteran, seems to embrace the competition that will be had at the cornerback spot. "I think it's great,'' said Munnerlyn, a six-year veteran. "He's a veteran. It's great for competition. It will bring out the best in me. I'm excited about the competition. I just know that I've got to play a lot better than I did last year.'' There have been a lot of questions this offseason as to whether or not he will settle in as the team's nickel back. He wants to shed the label of being relegated to the nickel spot. "I don't want that to happen,'' Munnerlyn said. "I've been labeled my whole career as just a nickel back but I've been able to show people I'm more than that. But I know that I've got to work hard this offseason." The 26-year-old has registered 343 total tackles, 5.5 sacks, 44 passes defensed, nine interceptions -- five of which were returned for touchdowns -- and three forced fumbles.

by Chris Cwik | CBSSports.com

Greg Jennings, Jerick McKinnon ready to go for Vikings

The Vikings will have both Greg Jennings and Jerick McKinnon Week 12 against the Packers. Jennings came into the contest listed as questionable with a rib injury. He'll give it a go against his former team. McKinnon was listed as probable with a back injury. The team will also have Anthony Barr, Scott Crichton, Everson Griffen, Michael Harris, Captain Munnerlyn, Xavier Rhodes and Kyle Rudolph. All seven came into the game listed as probable, and were always expected to play. Both Matt Kalil and Jarius Wright will also attempt to play. They were both listed as questionable. Kalil has a knee injury, while Wright is dealing with a hamstring issue.

by Chris Cwik | CBSSports.com

Nearly all Vikings probables ready to go Week 5

The Vikings will have all but one player listed as probable Week 5 against the Packers. Jerome Felton, Michael Mauti, Jerick McKinnon, Captain Munnerlyn, Josh Robinson and Rodney Smith will all give it a go Thursday. McKinnon is expected to see time at running back behind Matt Asiata. He entered the week with an ankle injury, but will play through it.

by R.J. White | CBSSports.com

Captain Munnerlyn expected to open season as starter

Vikings coach Mike Zimmer said Monday that cornerback Captain Munnerlyn is expected to be the starter at left cornerback for the regular season opener, the St. Paul Pioneer Press reports. Munnerlyn has been listed as a co-starter on the depth chart with Josh Robinson, but Robinson has been unable to get past a hamstring strain.

by Larry Hartstein | Senior Analyst

Vikes activate Captain Munnerlyn

The Vikings activated cornerback Captain Munnerlyn from the PUP list. He's over his slight hamstring pull and is ready to practice.

by Dave Richard | Senior Fantasy Writer

Captain Munnerlyn to return as soon as Wednesday

Vikings head coach Mike Zimmer said cornerback Captain Munnerlyn could rejoin the team as early as Wednesday according to the Minneapolis Star Tribune. Munnerlyn had been dealing with a hamstring pull.