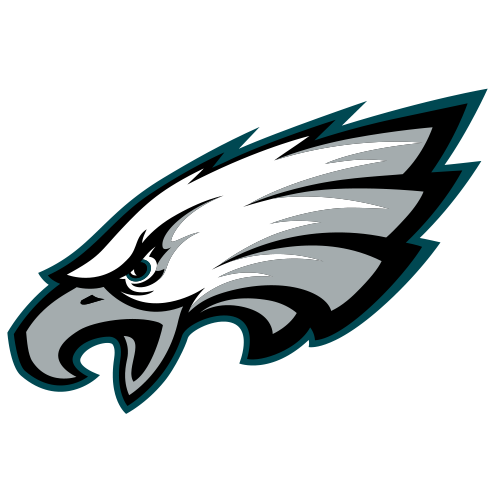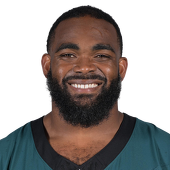 Own

4%

Start

2%

OLB Rank

NR
by Marty Gitlin | CBSSports.com

Eagles LB Brandon Graham could be on verge of breakout year

Eagles linebacker Brandon Graham feels the optimism of a guy coming off his best season. "I'm feeling the best I've ever felt," he told the team website. It's no wonder. He recorded career-highs in tackles (36), tackles for losses (13 1/2), assists (11) and sacks (5.5) in 2014. He earned significant playing time in a rotation at that position. And with Trent Cole off to Indianapolis, those reps could increase this year. Graham has toiled feverishly to improve his game and adapt to a new defensive system. The result was a new four-year contract with the team. "I understand the game and the league and what it takes to get it done here," he said. "I think I've grown up. I'm serious about being a great player. I want to be the best."

by Larry Hartstein | Senior Analyst

Eagles keep OLB Brandon Graham in four-year deal

The Eagles re-signed outside linebacker Brandon Graham to a four-year, $26 million deal with $14 million guaranteed, reports Birds 24/7. Graham chose Philly over the Giants. "I'm just happy to be back with the Eagles," Graham told the website. Graham, 26, is a rising star who registered 46 tackles, 5.5 sacks and four forced fumbles as a part-time player last season. The 6-2, 265-pounder has not missed a game in the past three years. The Eagles announced it as a four-year deal without specifying the money involved.

by Larry Hartstein | Senior Analyst

Report: OLB Brandon Graham down to Eagles, Giants

Free agent outside linebacker Brandon Graham will either re-sign with the Eagles or move to the Giants, reports NBC4 in Washington. Graham, 26, has multiple offers after recording 5.5 sacks, four forced fumbles and 46 tackles as a part-time player last season.

by R.J. White | CBSSports.com

Giants interested in Jerry Hughes, focusing on defensive line

The Giants have expressed interest in impending free-agent defensive end Jerry Hughes and appear to be very interested in beeing up their pass rush, ESPN.com reports. The Giants franchised defensive end Jasson Pierre-Paul but appear ready to add more talent to the defensive line once free agency opens Tuesday. The team has also been connected to Pernell McPhee and Brandon Graham, per the report. The Giants have also expressed interest in safety Devin McCourty but expect him to be tough to sign.

by Larry Hartstein | Senior Analyst

Eagles OLB Brandon Graham hungry for more opportunities

In the Eagles' 3-4 scheme, outside linebacker Brandon Graham played 43 percent of the snaps last season as a rotational pass rusher. Eagles 24/7 reports Graham, an impending free agent, wants more opportunities and suspects Graham will end up signing with a 4-3 team that will start him at defensive end. The 6-5, 265-pounder played in every game, recording 46 tackles, 5.5 sacks and four forced fumbles. He's seeking $30 million over four years, including $20 million guaranteed, reports Comcast SportsNet.

by Larry Hartstein | Senior Analyst

Eagles LB Trent Cole to have hand surgery Wednesday

Eagles coach Chip Kelly told reporters that outside linebacker Trent Cole will have surgery Wednesday to fix a broken bone in his hand and will miss Saturday's game at Washington. Kelly said he had no timetable on Cole's return. Cole ranks third on the team with 6.5 sacks. Brandon Graham will start in his place against the Redskins.

by Marty Gitlin | CBSSports.com

Report: Eagles seeking long-term deal with LB Graham

The Eagles are negotiating a long-term deal with backup linebacker Brandon Graham, sources have told CSNPhilly.com. He will be making his first start in more than two years Saturday against Washington. Graham has performed well in a reserve role. He has 5 1/2 sacks and has contributed to 36 tackles.

by Dave Richard | Senior Fantasy Writer

Report: Eagles will try to trade Brandon Graham

After drafting pass rusher Marcus Smith in the draft, the Eagles will "probably" trade linebacker/defensive end Brandon Graham according to the Philadelphia Inquirer. Graham's name came up in trade talks with the Dolphins earlier this offseason, though those trades also included Dion Jordan's name.

by Dave Richard | Senior Fantasy Writer

Reports suggest Brandon Graham is on the trade block

The Eagles are open to trading pass rusher Brandon Graham and he's been involved in negotiations already according to two separate reports. PhillyMag.com says the team is open to trading Graham and the Pottstown Mercury reports Graham's name came up in a trade discussion involving Dolphins pass rusher Dion Jordan. Graham has 11.5 sacks over four seasons, tearing an ACL in late 2010 and forcing him to miss some time in 2011. He hasn't missed a game over the last two years.

by Dave Richard | Senior Fantasy Writer

Report: Eagles made an offer for Dolphins' Dion Jordan

The Dolphins drafted Oregon pass rusher Dion Jordan last April to be an asset on their defense. He didn't really deliver as a rookie as a shoulder injury preceded a season in which he had just two sacks and 26 total tackles. The Eagles, led by former Oregon Ducks head coach Chip Kelly, might have noticed. A "respected NFL source" told the Pottstown Mercury that the Eagles offered pass rusher Brandon Graham and a second-round pick to the Dolphins for Jordan roughly two months ago. The Dolphins seemingly declined. The paper suggests the Eagles might give their first-round pick this year for him.