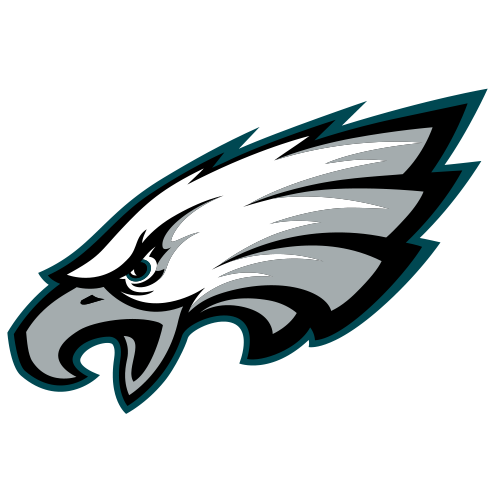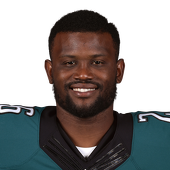 Own

5%

Start

4%

SS Rank

NR
by RotoWire Staff | Special to CBSSports.com

Walter Thurmond thriving at safety for Eagles

Eagles safety Walter Thurmond grabbed a late-game interception and added four tackles in Sunday's 24-17 win over the Jets. In three games, Thurmond has set a single-season career-high in interceptions with two. He picked up a couple in the preseason as well and has routinely been in good position in the secondary during his brief time with the Eagles. For someone playing his first season ever at safety, Thurmond has been the Eagles' anchor next to safety Malcolm Jenkins.

by Ruben Palacios | Staff Writer

Eagles' Walter Thurmond moves to safety

The Eagles have made a lot of moves to improve their defense this offseason, one of which was to bring Walter Thurmond aboard. Most thought he would play cornerback, but Chip Kelly announced Thursday that Thurmond has moved to safety, per nj.com. Thurmond said the coaching staff approached him about the idea some time ago, giving him the option to compete at either position. "It was a couple weeks ago, just after the draft, they asked me how I would feel about moving to safety,'' Thurmond said. "They said I could stay and compete at corner, or I could move to safety and compete there. After drafting three corners, even though some of them might be safeties, they thought it would be better for me at safety. I'm good with it. I just want to play." The move is intriguing given that Thurmond has never played a game at the safety position, but he isn't concerned too much about that. "I've played it in practice, but never in a game,'' Thurmond said. "In this defense, though, it's not much different than playing in the nickel.''

by Shawn Krest | CBSSports.com

DeMeco Ryans likes improved Eagles' defense

Eagles linebacker DeMeco Ryans likes the changes that the team has made to its defense in the offseason. "We got better on the outside, which we struggled at last year," Ryans said, per ESPN. "We had a lot of struggles there on the outside at the corner position, so I feel we've upgraded there with (Byron) Maxwell , a guy that you've seen make a lot of plays for the Seahawks. A guy like Kiko (Alonso), who his rookie year was a really outstanding player, up for defensive rookie of the year, a playmaker all over the field, and another guy in (Walter) Thurmond , who is expected to definitely push guys to be the starting corner on the other side. So I feel like we upgraded at a lot of positions, and I feel like it's really going to improve our defense."

by Larry Hartstein | Senior Analyst

Eagles land CB Walter Thurmond

The Eagles announced they signed cornerback Walter Thurmond to a one-year deal. Playing for the Giants last year, he tore his pectoral in Week 2 and spent the rest of the season on injured reserve.

by Michael Hurcomb | Fantasy Writer

Giants send two players to IR, promote two

The Giants announced Tuesday they placed cornerback Walter Thurmond (pectoral) and wide receiver Jerrel Jernigan (foot) on season-ending injured reserve. Thurmond had surgery Tuesday for a torn pectoral muscle and will need 3-4 months recovery. Jernigan has a mid-foot sprain, but he will not need surgery. There is no timetable for his recovery. The Giants filled the openings on the roster by promoting wide receiver Julian Talley and linebacker Dan Fox from the practice squad.

by Michael Hurcomb | Fantasy Writer

Giants confirm torn pectoral injury for Walter Thurmond

The Giants confirmed cornerback Walter Thurmond has a torn pectoral and will undergo surgery Tuesday.

by Michael Hurcomb | Fantasy Writer

Report: Walter Thurmond out for season due to torn pectoral

Giants cornerback Walter Thurmond suffered a torn pectoral Week 2 against the Cardinals, a league source told ProFootballTalk.com. He is expected to undergo surgery this week and miss the remainder of the season.

by Michael Hurcomb | Fantasy Writer

Walter Thurmond suffers pectoral injury Week 2

Giants cornerback Walter Thurmond left Sunday's game against the Cardinals due to a pectoral injury. He had two solo tackles before leaving the game.

by Larry Hartstein | Senior Analyst

Walter Thurmond agrees to terms with Giants

Free agent cornerback Walter Thurmond agreed to a one-year contract with the Giants, reports ESPN's Adam Schefter. He played in 12 games for the Seahawks last season, recording 32 tackles and a forced fumble and returning an interception for a touchdown. Thurmond missed the other four games due to suspension.

by Larry Hartstein | Senior Analyst

Walter Thurmond to visit Jaguars

Free agent cornerback Walter Thurmond will visit the Jaguars, reports Yahoo Sports. He played in 12 games for the Seahawks last season, making 32 tackles and returning an interception for a touchdown. Thurmond was suspended for four games for violating the league's substance abuse policy.