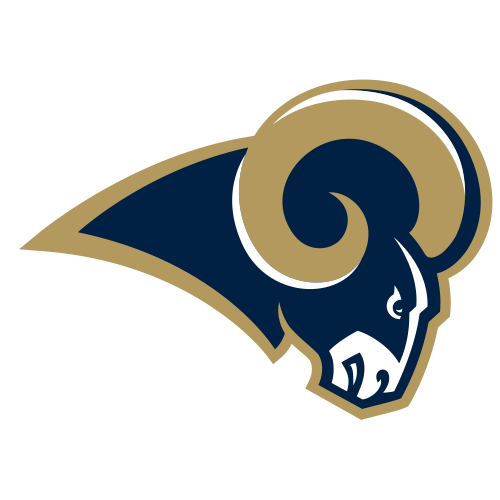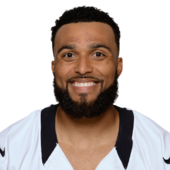 Own

0%

Start

0%

WR Rank

NR
by Marty Gitlin | CBSSports.com

Report: Cowboys work out Hakeem Nicks, three other receivers

The Cowboys won't find another Dez Bryant out there, but they are at least trying to land the best temporary replacement for their injured star receiver. Among those working out on Tuesday is former Giants standout Hakeem Nicks. Austin Pettis, Nick Toon and Clyde Gates are also getting a look, per the Dallas Morning News. Bryant went down in Week 1 with a fractured right foot that was surgically repaired Monday. He is expected to remain out for at least six weeks. The 27-year-old Nicks is perhaps the most intriguing of the four. He was among the last cuts by Tennessee this year, but he is just two years removed from an 896-yard season with the Giants.

by Michael Hurcomb | Fantasy Writer

Saints reach injury settlement with WR Nick Toon

The Saints reached an injury settlement with wide receiver Nick Toon (ankle) on Tuesday, making him a free agent. He was placed on injured reserve last week.

by Ruben Palacios | Staff Writer

Saints place Vinnie Sunseri, Nick Toon, Ronald Powell on IR

After going unclaimed on waivers, the Saints placed safety Vinnie Sunseri , receiver Nick Toon and linebacker Ronald Powell on injured reserve, according to The Times-Picayune.

by Elliott Smith | Staff Writer

Saints WR Nick Toon has best shot to make an impact

With the Saints losing players who combined for 239 receptions last season, the door is open wider than ever for fourth-year receiver Nick Toon to finally make his mark on the team, per NOLA.com. Toon has 21 career receptions, including 17 last season. Now, he's got a clear path to be the team's No. 3 wideout, but he isn't banking on anything. "No, I don't have any more security. It's one of those things, whether you're an undrafted free agent or the first pick in the draft, you can never get complacent in this field," he said. "There's always someone coming in, looking to compete for your job. Complacency will cut your career short. You can never be complacent in this industry."

by Marty Gitlin | CBSSports.com

Saints WR Nick Toon seeks to seize best opportunity of career

The path is clear for Saints wide receiver Nick Toon to earn more playing time than ever. But he realizes that he must get on that path and stay on it through superior performance. The offseason losses of Kenny Stills, Jimmy Graham and Robert Meacham should result in more reps for Toon, who is entering the final year of his rookie contract. He has been buried on the depth chart, though he did catch a career-high 17 passes last year. He believes that now is the time for him to step up and break out. "Pressure is not something that I've every worried about or thought about," he told the New Orleans Advocate. "I just try to be consistent. Anything outside of that is out of my control, so do what you've got to do to put yourself in the best position for things to work out." Toon has a shot at the third receiver role behind Brandin Cooks and Marques Colston.

by Igor Mello | CBSSports.com

Colston, Stills, Toon combine for 192 receiving yards in Week 16

Saints wideouts Marques Colston, Kenny Stills and Nick Toon combined for 192 receiving yards in a losing effort Sunday against Atlanta. Colston led the way with a team-high six catches on 10 targets for 80 yards. Stills finished as the team's second leading receiving, posting six catches for 68 yards on eight targets. Toon cracked the 40-yard mark again with three catches for 44 yards in a 30-14 defeat. New Orleans will end their 2014 campaign against Tampa Bay in Week 17.

by Larry Hartstein | Senior Analyst

Saints get offensive contributions

The Saints got myriad contributions in their Week 15 win in Chicago. Among them, wideout Nick Toon caught all four of his targets for 43 yards, but lost a fumble. Running back Khiry Robinson ran three times for 10 yards and caught two passes for 10 yards. Fullback Erik Lorig had a 1-yard carry. Tight end Benjamin Watson added a 5-yard grab. They'll all face Atlanta on Sunday.

by Marty Gitlin | CBSSports.com

Saints pass-catchers contribute little in lopsided loss

Several Saints skill position players made minimal contributions in a blowout loss Sunday to Carolina. The only difference for tight end Benjamin Watson is that one of his two catches for eight yards went for a 7-yard score in the fourth quarter. The most prolific of the bunch was Nick Toon, who caught four passes for 45 yards. Travaris Cadet had two receptions for 13 yards and a run for five yards. Kenny Stills caught three for 23 yards while Joseph Morgan added two for 23 yards.

by Brandon Wise | Staff Writer

Saints' receiver Nick Toon scores first career touchdown in win

Saints' wide receiver Nick Toon caught both of his targets for 17 yards and a touchdown in Sunday's win over the Steelers. It was only Toon's fourth game this year. Toon and the Saints will take on the Panthers next Sunday.

by Larry Hartstein | Senior Analyst

Saints WR Nick Toon looking to build off best game

Saints third-year wideout Nick Toon set career highs Monday night with three catches for 42 yards in the loss to the Ravens. The five targets he received also were a career best. Toon is seeing increased snaps due to injuries to Brandin Cooks and Robert Meachem. "Obviously, I prepare every week like I'm playing," he told the New Orleans Times-Picayune. "I got an opportunity to go out there and get some good work in. Hopefully, I can continue to be out there contributing and I just have to build off of what we did last night." New Orleans visits the Steelers on Sunday.