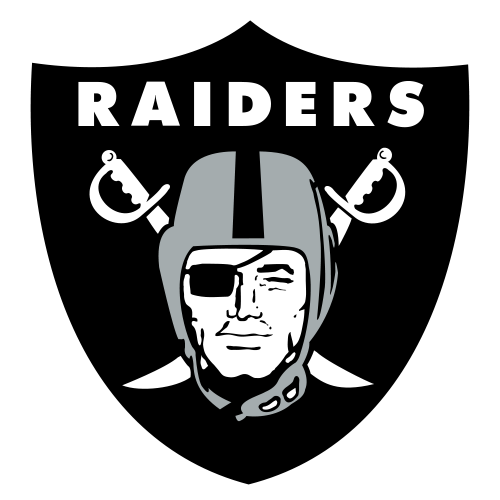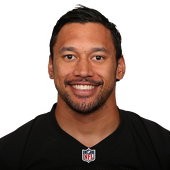 Own

4%

Start

0%

RB Rank

67
by RotoWire Staff | Special to CBSSports.com

Raiders' Roy Helu: Active for Sunday's game

Helu will be active for Sunday's game against the Titans. With Taiwan Jones (knee) ruled out Sunday, Helu will be available for the Raiders after not dressing in the team's previous three games. Don't expect Helu to see many touches behind starting running back Latavius Murray or fullback Marcel Reece, who has been effective as both a ball carrier and pass catcher.

by RotoWire Staff | Special to CBSSports.com

Raiders' Roy Helu: Out Sunday

Helu is inactive Sunday against the Steelers. Helu's playing time has been limited this season, and with only four touches in the last two games, including none last week against the Jets, his absence isn't likely to affect too many fantasy teams. Latavius Murray will start Sunday, with Taiwan Jones the backup.

by RotoWire Staff | Special to CBSSports.com

Raiders' Del Rio explains why he pulled Latavius Murray on final drive

Raiders coach Jack Del Rio said running back Latavius Murray didn't play the final drive of Sunday's loss to the Bears because the team felt Roy Helu was a better option for the situation, ESPN.com reports. Although Del Rio said Murray wasn't benched, it was pretty clear that the Raiders kept their workhorse off the field because of his mistakes and poor performance throughout the game. Murray has otherwise been solid in a three-down role, so his pair of miscues (a lost fumble and bobbled pass) shouldn't have much impact on his workload, unless he makes similar mistakes in the coming weeks. Murray draws a dreadful Week 5 matchup with the dominant Broncos defense.

by RotoWire Staff | Special to CBSSports.com

Raiders RB Roy Helu contributes receiving TD in Week 4 loss

Raiders running back Roy Helu had five carries for 22 yards and caught both of his targets for 13 yards and a touchdown in Sunday's Week 4 matchup against the Bears. The Raiders have eased Helu back into action after a hamstring injury kept him out of the entire preseason and the first few weeks of the regular season. He looks to be the clear backup to Latavius Murray, and he'll likely see some solid time on third downs. Helu has always been known as a good receiver out of the backfield, and he should be a nice boost to the Raiders' offense.

by Marty Gitlin | CBSSports.com

Raiders RB Roy Helu a healthy scratch Sunday

Raiders running back Roy Helu is a healthy scratch for the season opener Sunday against Cincinnati. His inactive status comes as a bit of a surprise. Helu signed a two-year contract with Oakland in the offseason after averaging a fine 5.4 yards per carry with Washington a year ago. But he fell behind both Latavius Murray and Taiwan Jones on the depth chart during the presesaon.

by Michael Hurcomb | Fantasy Writer

Murray listed as Raiders' starting RB; Jones ahead of Helu for backup role

The Raiders released their unofficial depth chart Tuesday for their Week 1 matchup against the Bengals. While it is of little surprise Latavius Murray is listed as the first-team running back, it comes as a bit of a shock that Taiwan Jones is listed ahead of Roy Helu on the depth chart behind Murray. Jones was drafted in 2011 as a running back out of Eastern Washington. However, he moved to defensive back in 2013 before being shifted to running back in April.

by Jason Butt | CBSSports.com

Raiders officially sign running back Roy Helu Jr.

The Raiders announced that they've officially signed former Redskins running back Roy Helu Jr. It was previously reported by ESPN's Adam Caplan that Helu agreed to a two-year, $4 million deal. Helu was selected by the Redskins in the fourth round of the 2011 NFL draft. During his time in Washington, he ran for 1,132 yards and seven touchdowns and totaled 1,152 receiving yards and three receiving touchdowns. Helu will likely be used as a third-down back behind Latavius Murray.

by Brandon Wise | Staff Writer

Report: Running back Roy Helu to sign with the Raiders

Free agent running back Roy Helu is reportedly set to sign with the Raiders, according to ESPN's Adam Caplan. The deal is for two years and worth $4 million, according to Caplan. Helu, who was released by the Redskins last week, played his first four seasons with the club. He ran for 1,132 yards on 255 carries for seven touchdowns.

by R.J. White | CBSSports.com

Reports: Jets in, Redskins 'probably' out on Roy Helu

The Jets are showing interest in free-agent running back Roy Helu, the New York Post reports. Helu spent his first four seasons with the Redskins, who are "probably" out of the running to sign the free agent, ESPN.com reports. Helu has proven to be an asset in the passing game during his career, and he caught 42 passes for a career-high 477 receiving yards in 2014. He's also averaged 4.4 yards per carry on 255 attempts over four seasons.

by Jason Butt | CBSSports.com

Report: Giants targeting RBs Roy Helu, Antone Smith

The Giants have their eyes set on a couple of versatile free agent running backs. According to NJ.com, the Giants will target Redskins running back Roy Helu and Falcons running back Antone Smith. Both backs are shifty, versatile options out of the backfield that can also make plays int he passing game. The Giants' goal is to find a change-of-pace back to compliment both Rashad Jennings and Andre Williams. Helu only ran for 216 yards and one touchdown a season ago but caught 42 passes for 477 yards and two touchdowns. Smith never recorded more than six touches in a game this past season but still managed to total 366 combined rushing and receiving yards and five touchdowns.