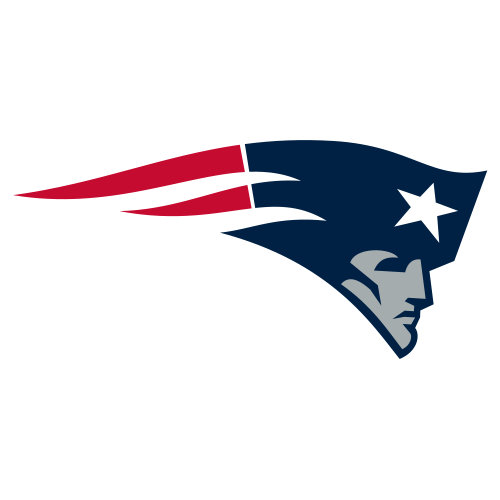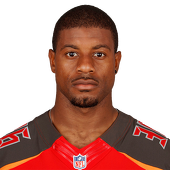 Own

0%

Start

0%

DB Rank

NR
by Larry Hartstein | Senior Analyst

CB Robert McClain joins Patriots

Free agent cornerback Robert McClain tweeted that he's signing with the Patriots. He spent the past three seasons with the Falcons, making 59 tackles and two interceptions last year.

by Shawn Krest | CBSSports.com

Report: Saints looking to make run at Robert McClain

The Saints have inquired about cornerback Robert McClain, according to a report by the Times-Picayune's Evan Woodberry. McClain, who had two interceptions in 2014, both against the Saints, played nickel for the Falcons. He'll become an unrestricted free agent on Tuesday.

by Brandon Wise | Staff Writer

Falcons list five as questionable for regular season finale

Falcons running back Steven Jackson and wide receiver Julio Jones are both listed as questionable for Sunday's game against the Panthers. Jackson was unable to practice throughout the week and Jones practiced on a limited basis Friday. Guard Jon Asamoah (back) and cornerbacks Robert McClain (illness) and Josh Wilson (hamstring) are all questionable as well. Kicker Matt Bryant (illness) and wide receivers Roddy White (ankle) and Harry Douglas (foot) are considered probable for Sunday. The Falcons are currently 3-point favorites against the Panthers in Week 17.

by Scott White | Senior Fantasy Writer

Robert McClain picks off Drew Brees

Though not even a starter, Falcons defensive back Robert McClain had one of the team's biggest defensive plays Week 1 against the Saints, intercepting quarterback Drew Brees in the end zone late in the third quarter. It was only the second interception of McClain's career. He also had five tackles, including four solo.

by R.J. White | CBSSports.com

Falcons still unsettled at nickel corner

The Falcons have yet to settle on a winner of the competition for nickel cornerback duties, the Atlanta Journal-Constitution reports. "I think we still have a lot of decisions to make in terms of who is going to be our nickel," head coach Mike Smith said. "We are going to rotate it a little bit differently than what we did in the first (exhibition) games. This is Arenas' chance to get his reps in there. Then we'll make a decision going into the fourth preseason game on who is going to be our starter at nickel." Robert McClain, Josh Wilson and Javier Arenas are competing for the job.

by Chris Towers | CBSSports.com

Falcons re-sign Robert McClain

The Falcons re-signed defensive back Robert McClain Friday, though the terms of the deal are not yet known. McClain played in all 16 games for the Falcons last season, with six starts, and recorded 66 tackles and five pass defenses. He was a restricted free agent this offseason, but did not find much interest with a seventh-round tender attached to him.

by Larry Hartstein | Senior Analyst

Falcons tender Robert McClain

Restricted free agent cornerback Robert McClain received an original-round tender of $1.431 million from the Falcons, reports ESPN.com. If McClain signs an offer sheet elsewhere and Atlanta refuses to match, the Falcons would receive a seventh-round pick as compensation, the report said. McClain had 64 tackles and a sack as the nickel corner last season.

by Scott White | Senior Fantasy Writer

Robert McClain, Jonathan Babineaux recover fumbles

Falcons defensive back Robert McClain and defensive lineman Jonathan Babineaux both recovered two fumbles on a day when the Redskins lost five Week 15 in Atlanta. McClain also forced a fumble in the game, finishing with five tackles, two solo. Babineaux had just one assisted tackle. Neither player had a fumble recovery coming into game.

by Michael Hurcomb | Fantasy Writer

Robert McClain making progress as Falcons' punt returner

Falcons special teams coordinator Keith Armstrong said he was pleased with Robert McClain's debut as the primary punt returner Week 8 at Arizona. However, Armstrong stopped short of naming McClain the top punt returner for Week 9 at Carolina. "We'll see. It's week to week with everybody. He had a really nice game. He did a nice job," Armstrong said, per the Atlanta Journal-Constitution. "I thought he did a nice job. He made some smart decisions. I thought he got vertical. He got up the field. He looked confident. When the ball was caught, he got up the field and that's what you want out of your returner. You have to get vertical in this league. You can't run side ways."

by Larry Hartstein | Senior Analyst

Falcons' probables ready to go

Four Falcons who were listed as probable on the injury report are active for Sunday night's game against the Patriots. They are guard Peter Konz, cornerback Robert McClain, guard Garrett Reynolds and running back Josh Vaughan.