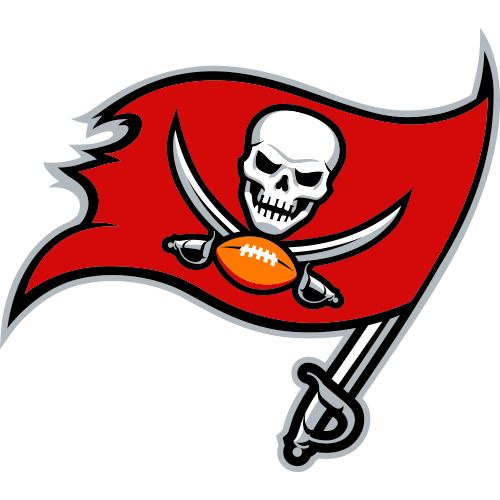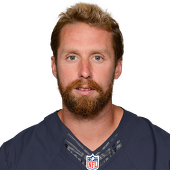 Own

29%

Start

20%

K Rank

NR
by RotoWire Staff | Special to CBSSports.com

Buccaneers' Connor Barth: Converts one field goal, six extra points in Week 11 blowout

Barth kicked a 28-yard field goal in his only attempt, and converted all six extra-point tries in Sunday's 45-17 victory over the Eagles. Barth broke a two-week streak of missed field goals by successfully converting his sole attempt. With Jameis Winston and the rest of the Bucs offense in record-breaking mode Sunday, the veteran kicker got a rare respite from three-point tries. He notably matched the career-high six extra-point attempts he posted in a similarly memorable Tampa offensive outburst versus the Raiders in 2012, the only game in Doug Martin's career where he exceeded his remarkable 235-yard total from Sunday.

by RotoWire Staff | Special to CBSSports.com

Buccaneers' Connor Barth: Makes field goal, extra-point attempt in Week 10

Barth converted one of two field goal attempts in Sunday's 10-6 victory over Dallas, making a 52-yard try and missing from a distance of 46 yards. He also converted his sole extra-point attempt. Barth has now missed field goal attempts in two consecutive games after successfully converting his first 11 attempts in his current Bucs tenure. The veteran kicker is still proving to have been a wise acquisition after it became evident that rookie Kyle Brindza wasn't quite ready for the rigors of the NFL.

by RotoWire Staff | Special to CBSSports.com

Buccaneers' Connor Barth: Converts four of five field goal attempts in Week 9 loss

Barth was successful on field goal attempts of 25, 28, 21, and 53 yards, but missed a 43-yard try in Sunday's 32-18 loss to the Giants. Barth's miss was his first since his return to the Bucs earlier in the season after having converted 11 straight attempts. Despite the lone misfire, Barth now holds the distinction of being the only kicker in team history to make at least three field goals in four consecutive games. The veteran kicker did not attempt an extra point for the first time in his current Bucs stint.

by RotoWire Staff | Special to CBSSports.com

Buccaneers' Connor Barth: Boots game-winning field goal in overtime Sunday

Barth was perfect on three field goal attempts in Sunday's 23-20 overtime victory over the Falcons, hitting from distances of 38, 23, and 31 yards. He also converted both of his extra-point attempts. Barth's record in his second Bucs stint remains flawless, and his third field goal of the day, in overtime, turned out to be the game-winner. As expected, the veteran is a key part of an improving Bucs offense that is nevertheless still finding its way under rookie Jameis Winston.

by RotoWire Staff | Special to CBSSports.com

Buccaneers' Connor Barth: Tallies three field goals, three extra points in Week 7

Barth hit all three of his field goal attempts, successfully converting from 22, 45, and 21 yards, and also had three successful extra-point attempts in Sunday's 31-30 loss to the Redskins. Barth has brought the veteran stability the Bucs were hoping for when they signed him to replace inconsistent rookie Kyle Brindza. The sixth-year placekicker is perfect two weeks into his second Tampa stint, successfully converting all six field goal and point-after attempts over that span. Barth will try to extend his impeccable streak in a Week 8 tilt against the Falcons that the Bucs will likely need plenty of scoring to stay in.

by RotoWire Staff | Special to CBSSports.com

Buccaneers kicker Connor Barth perfect in return

Buccaneers kicker Connor Barth made a triumphant return to the Bucs, successfully converting all three field goal attempts and a trio of point-after tries in Sunday's 38-31 loss to the Jaguars. Barth helped to quickly put the departed Kyle Brindza's inconsistencies in the rearview mirror, turning in a perfect performance in Week 5. The veteran kicker hit field goals of 35, 45 and 47 yards and was impeccable on his first three career extra-point tries from the newly-instituted distance.

by Elliott Smith | Staff Writer

Buccaneers agree to deal with PK Connor Barth

The Buccaneers have signed kicker Connor Barth to a two-year deal in an attempt to shore up their special teams, per the Tampa Tribune. Barth, who was released earlier Wednesday by the Broncos, will compete with Pat Murray for the starting job. Barth played for the Bucs from 2009-13, although he missed the 2013 season entirely after tearing his Achilles in a charity basketball game.

by Michael Hurcomb | Fantasy Writer

Broncos release Connor Barth; Brandon McManus wins job as PK

The Broncos released kicker Connor Barth on Wednesday. Barth's departure solidifies Brandon McManus as the starting placekicker for the Broncos. Barth supplanted McManus as the kicker on field goals and extra points after 10 games in 2014. Barth hit 15 of 16 field goals down the stretch, but McManus was added back to the roster after Barth struggled on kickoffs in his first game. Although, special teams coordinator Joe DeCamillis studied what plagued McManus as a rookie and feels his struggles were easily explained. "He's just like any other player -- young," DeCamillis said Aug. 18, per the team's official website. "Unfortunately, you look at kickers and they should make everything, right, whoever they are. If they haven't done it a bunch yet, they're going to have those hiccups. You have to be able to come back from it and hopefully he did." McManus connected on 9 of 13 field goals last season. He was 41 for 41 on extra points.

by Brandon Wise | Staff Writer

Broncos' Connor Barth totals seven points in losing effort Sunday

Broncos kicker Connor Barth made both of his field goal attempts as well as his only extra point attempt in Denver's 24-13 loss to the Colts Sunday. Barth made field goals from 45 and 41 yards respectively. He finishes the year going 17 of 18 on field goals and 16 of 16 on extra points in six games as a Bronco.

by Chris Cwik | CBSSports.com

Broncos' Connor Barth hits all four field goals Week 17

Broncos kicker Connor Barth was active Week 17 against the Raiders. Barth managed to hit four field goals during the contest. He converted from 25, 35, 36 and 49 yards out. He also added five extra points. Barth finished the year converting 16 of his 17 field goal attempts.