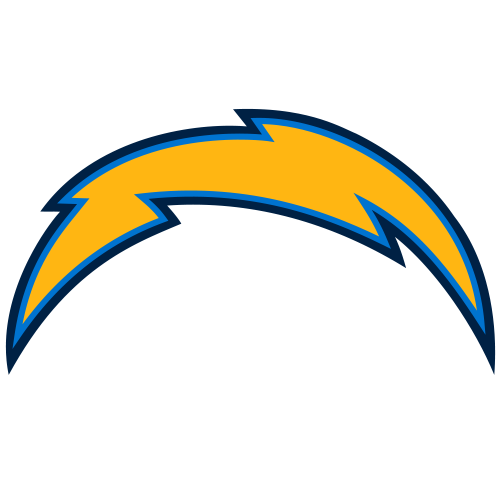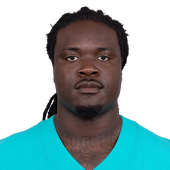 Own

12%

Start

9%

OLB Rank

NR
by RotoWire Staff | Special to CBSSports.com

Chargers' Melvin Ingram: Had a big year for the Bolts defense

2015 was Ingram's best year as a pro as he logged 65 total tackles and 10.5 sacks while playing in all 16 games. Injuries in both 2013 and 2014 limited Ingram's early development, but he broke out in a big way in 2015. In addition to all of the tackles and sacks, Ingram also showed his versatility by adding six passes defensed and three forced fumbles. The Chargers had a very disappointing season overall, but the Ingram was one of the few bright spots, and he should be even better in 2016.

by RotoWire Staff | Special to CBSSports.com

Chargers' Melvin Ingram: Records two sacks

Ingram notched six tackles (four solo), adding two sacks and a forced fumble in Sunday's win over the Dolphins. Ingram had a monster day for the Chargers in what very likely could be their last game in San Diego. The fourth-year linebacker now has eight sacks on the year after he picked up two more on Sunday, to go along with 56 tackles and three forced fumbles. Ingram seems to be getting better year-after-year and he should continue to provide solid value as an IDP moving forward.

by RotoWire Staff | Special to CBSSports.com

Chargers' Melvin Ingram: Seven tackles and a sack versus the Broncos

Ingram had seven total tackles and a sack in a losing effort on Sunday against the Broncos. Ingram now has 48 total tackles and five sacks in 12 games played and is starting to become a key contributor on the Chargers defense week in and week out.

by RotoWire Staff | Special to CBSSports.com

Chargers' Melvin Ingram: Ingram leads the defense at Baltimore

Ingram had four tackles and 1.5 sacks in a losing effort on Sunday at Baltimore. Ingram had a good game trying to hold things together on a defense that was missing Manti Te'o and Eric Weddle from the start and also had Corey Liuget, Jason Verrett, Patrick Robinson, Darrell Stucky, and Jahleel Addae all miss time due to injury at one point or another during the game. Ingram, who now has 30 tackles and three sacks, has been solid but unspectacular through eight games this year.

by Jason Butt | CBSSports.com

Chargers OLB Melvin Ingram sheds 20 pounds

Chargers outside linebacker Melvin Ingram is sporting a different body these days. During the offseason, Ingram changed his eating habits and dropped 20 pounds — going from 266 to 246. Ingram stopped eating beef and pork, electing to consume chicken, fish, vegetables, fruit and rice. He's no longer eating breads, pastas or potatoes either. "Being at 260 or 265, 266, wasn't working, really," Ingram told the San Diego Union-Tribune. "I felt quick but I kept getting injured. You've got to nitpick at your own body, your own self, your own game. ... I felt like playing lighter would be a better thing for me. The lighter you are, the less stress it is on your body, the less stress it is on your knees, your hips, your joints or your ankles, your toes — everything." Ingram now only has a body fat of eight percent and underwent a new training program while away in Miami. Now, Ingram said he feels ready to show what he can do on the football field this season. "I feel it's going to be a whole different explosion, a whole different Melvin," Ingram said. "I feel like that 260-Melvin is gone."

by Dave Peters | CBSSports.com

Report: Chargers exercised fifth-year option for LB Melvin Ingram

The Chargers reportedly exercised their $7.751 million option for outside linebacker Melvin Ingram on April 1st, according to the Baltimore Sun. Ingram, drafted with the 18th overall selection in the 2012 draft, has registered 78 total tackles, six sacks, seven passes defensed and four forced fumbles in his career.

by Igor Mello | CBSSports.com

Chargers announce several defensive roster moves Saturday

The Chargers announced several roster moves on Saturday. The team added linebacker Melvin Ingram to the 53-man active roster, as expected. Ingram missed the first seven games of the season because of a hip injury. Rookie cornerback Jason Verrett was placed on the season-ending injured reserve list with a shoulder injury. Verrett will undergo surgery to repair his left labrum, which was torn in three different places, according to U-T San Diego. Meanwhile, in corresponding moves, the team waived outside linebacker Cordarro Law and promoted safety Adrian Phillips from the practice squad.

by Chris Towers | CBSSports.com

Chargers unveil Week 3 inactives

The Chargers listed six players on their inactives for Week 3 against the Bills, after moving Melvin Ingram to injured reserve. Wide receiver Dontrelle Inman, defensive backs Chris Davis and Steve Williams, running back Ryan Mathews, and defensive linemen Ricardo Mathews and Ryan Carrethers are all inactive for Sunday's game.

by Chris Cwik | CBSSports.com

Melvin Ingram placed on IR - Designated to return list

Chargers linebacker Melvin Ingram has been placed on the IR - Designated to return list. Ingram had been dealing with a hamstring injury, but was officially listed on IR with a hip issue. He'll be able to return Week 11 at the earliest. The club cannot place any other players on the IR - Designated to return list while Ingram is on it.

by Marty Gitlin | CBSSports.com

Chargers issue injury report with seven probables

The Chargers have issued an extensive injury report for their Sunday game in Buffalo. Ruled out are running back Ryan Mathews (knee) and linebacker Melvin Ingram (hamstring). Listed as questionable are safety Jahleel Addae (hamstring), wide receiver Keenan Allen (groin) and linebacker Jeremiah Attaochu (hamstring). The probables are cornerbacks Chris Davis (ankle) and Brandon Flowers (groin), linebacker Dwight Freeney (non-injury related), tight end Antonio Gates (hamstring), defensive end Corey Liuget (ankle) and offensive lineman Rich Ohrnberger (back) and Johnnie Troutman (back).