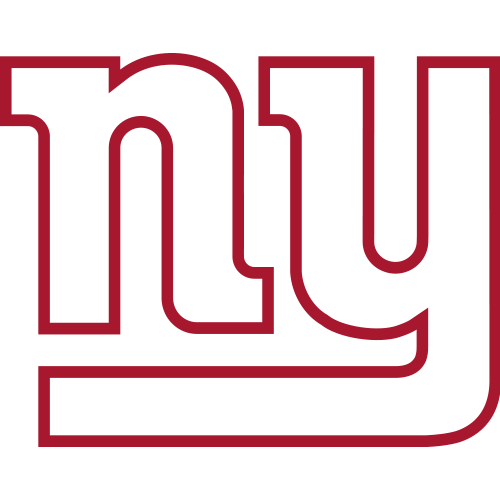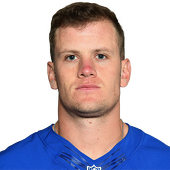 Own

0%

Start

0%

QB Rank

NR
by Larry Hartstein | Senior Analyst

Ryan Nassib mops up

Giants backup quarterback Ryan Nassib finished up Sunday night's 27-0 loss to the Eagles. Although he took two sacks, Nassib completed 4 of 5 passes for 60 yards without a turnover. He'll go back to the bench for Week 7 at Dallas.

by Larry Hartstein | Senior Analyst

Ryan Nassib firmly entrenched as No. 2 QB

Second-year pro Ryan Nassib is firmly entrenched as the Giants' backup quarterback, reports The Star-Ledger. Nassib has picked up the new offensive system quickly, the paper said. "Really smart," Danny Langsdorf, the team's new quarterbacks coach, told the paper. "I think he's done a great job, especially in our no-huddle periods of just being able to get guys lined up, whether we're in a two-minute situation or whatever situation we've been in he's done a great job of just getting us in a correct formation, getting us lined up. "He's just got to keep working on executing, whether it's a throw or timing with the receivers, he's just got to continue to work with those guys but he's been very good to this point in terms of studying and learning."

by Dave Richard | Senior Fantasy Writer

Giants cut Josh Freeman

The Giants announced the release of quarterback Josh Freeman on Friday. He was signed in late April. The move leaves the Giants with two backup passers behind Eli Manning: Ryan Nassib and Curtis Painter. Both have a much-improved chance on making the team with Freeman out of the picture. Freeman was cut early into the 2013 season by the Buccaneers after leading them to an 0-3 start. He was signed by the Vikings, only to play in just one game for them. He totaled 761 yards, two touchdowns and four interceptions last year.

by Larry Hartstein | Senior Analyst

Giants to take long look at Ryan Nassib this spring

The Giants want quarterback Ryan Nassib to compete for the No. 2 job, reports ESPN.com. They plan to evaluate him thoroughly in OTAs late this month. "We like Nassib," GM Jerry Reese said of last year's fourth-round pick. "He hasn't really had a chance to do a lot for us, so we're going to take a real good look at him in the spring, but we think he's still a good player. He hasn't had a chance to really play yet, so he's going to get a lot of work this spring, and obviously he'll get a lot of work in the preseason, along with Curtis Painter and Josh Freeman." Nassib was inactive for all 16 games last year.

by Jamey Eisenberg | Senior Fantasy Writer

Giants would trade Ryan Nassib

The Giants drafted quarterback Ryan Nassib in Round 4 last season, and now they are open to trading him, reports the New York Daily News. Giants general manager Jerry Reese said Thursday when asked about trading Nassib during the draft, "we keep all of our options open." The Giants have added Josh Freeman and Rusty Smith this offseason, along with Curtis Painter, as backups to Eli Manning.

by Dave Richard | Senior Fantasy Writer

Report: Giants should consider dealing Ryan Nassib

Now that the Giants have signed Josh Freeman to a contract, does it mean that second-year quarterback Ryan Nassib will be off the roster soon? The Newark Star-Ledger believes the Giants should assess Nassib's value going into the draft considering the lack of great quarterback talent available. A team looking for a quarterback-of-the-future could make an offer. Nassib had 19 pass attempts during the preseason last August and wasn't active for a single regular-season game.

by Chris Cwik | CBSSports.com

Giants inactives Week 17

The Giants have made DE Jason Pierre-Paul, WR Victor Cruz, TE Adrien Robinson, G Brandon Mosley, QB Ryan Nassib, OL Eric Herman and LB Allen Bradford inactive Week 17. Pierre-Paul is dealing with a shoulder injury, and did not practice all week. Cruz has been held out with a knee issue.

by Igor Mello | CBSSports.com

Victor Cruz, Jason Pierre-Paul among New York's inactives

Wide receiver Victor Cruz (knee, concussion) and defensive end Jason Pierre-Paul (shoulder) were among the Giants' inactives for Week 16 at Detroit. Other players listed inactive for New York were: Ryan Nassib, Cooper Taylor, Peyton Hillis, Allen Bradford and David Diehl.

by Michael Hurcomb | Fantasy Writer

Giants list Week 15 inactives

Giants quarterback Ryan Nassib, cornerback Corey Webster (ankle), safety Cooper Taylor (hamstring), defensive end Jason Pierre-Paul (shoulder), linebacker Allen Bradford, offensive lineman Stephen Goodin and tight end Adrien Robinson were listed as the team's inactives Week 15 vs. Seattle.

by Igor Mello | CBSSports.com

Giants reveal Week 14 inactives

The Giants have ruled the following players inactive for Sunday's contest against the Chargers in Week 14: quarterback Ryan Nassib, defensive back Corey Webster, running back Brandon Jacobs, defensive end Jason Pierre-Paul, linebacker Allen Bradford, tight end Adrien Robinson and offensive lineman Stephen Goodin.