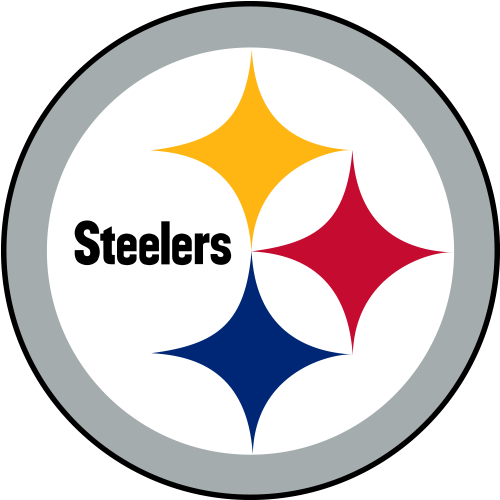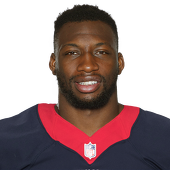 Own

6%

Start

0%

RB Rank

NR
by RotoWire Staff | Special to CBSSports.com

Steelers' Jordan Todman: Two carries on Sunday

Todman totaled eight yards on two carries in the Steelers' win over the Browns on Sunday. Todman only saw touches on Pittsburgh's final drive of the game. He now has four carriers on the season and continues to have no fantasy value.

by RotoWire Staff | Special to CBSSports.com

Steelers' Jordan Todman: One rush in win

Todman ran once for three yards in the Steelers' 38-35 win against the Raiders on Sunday. The loss of Le'Veon Bell (knee) moved all running backs up a notch on the depth chart, with Todman slotting in behind starter DeAngelo Williams. As a result, Todman got one carry, and now has two rushes for 14 yards on the season. Just as Williams fantasy value was predicated on the health of Bell, Todman would seem to only has value if Williams gets hurt.

by RotoWire Staff | Special to CBSSports.com

Steelers' Jordan Todman: Will slot in as Steelers' No. 2 back

Head coach Mike Tomlin said Tuesday that Todman will be the Steelers' No. 2 running back behind DeAngelo Williams in Sunday's game against the Raiders, Ed Bouchette of the Pittsburgh Post-Gazette reports. Todman has far more experience than fellow running backs Dri Archer and Isaiah Pead, so he will slot in as the backup behind Williams, who will take over as the starter with LeVeon Bell (knee) out for the season. Todman is not much of a threat to Williams' workload, but he figures to see a few snaps each game in an effort to keep the veteran Williams healthy and fresh the rest of the way.

by RotoWire Staff | Special to CBSSports.com

Steelers' Jordan Todman: In the backup RB mix

With Le'Veon Bell having suffered a season-ending knee injury, Todman, Dri Archer and newcomer Isaiah Pead slot in as the Steelers' depth options behind DeAngelo Williams, who is slated to fill in for Bell going forward. Todman has just one carry this season, so there's no need to rush to the waiver wire here, but it will be worth noting how the team's backfield snaps are divided up in Week 9's game against the Raiders, with an eye toward identifying the team's likely preferred option in the event of an injury to Williams.

by Sean d'Oliveira | CBSSports.com

Steelers sign RB Jordan Todman

The Steelers agreed to a contract with running back Jordan Todman, the team announced Sunday. Todman rushed for 186 yards and one touchdown on 32 attempts last season.

by R.J. White | CBSSports.com

Panthers sign RB Jordan Todman

The Panthers have signed running back Jordan Todman to a one-year deal, the team announced Monday. "Jordan is a veteran running back who has had some success in the league," coach Ron Rivera said in a statement. "We think he has some return skills and we are always looking to be good in that area. At running back, he brings versatility. He is stout and physical enough to run the ball up inside, but he's got the quickness and speed to get outside to the corner." Todman racked up 186 yards on just 32 carries with the Jaguars in 2014 while adding 198 yards on 25 receptions and scoring twice. He also averaged 25.6 yards per return on 38 kickoff returns last season.

by Igor Mello | CBSSports.com

Jags' Jordan Todman scores second TD; Toby Gerhart does little

Jaguars running back Jordan Todman shared the load with Toby Gerhart and scored his second touchdown of the season in Week 17 against Houston. Todman came down with a 23-yard touchdown pass on a trick play. Quarterback Blake Bortles threw a screen pass to Cecil Shorts, who then threw a pass to Todman for the score in the third quarter. He carried the ball seven times for 52 yards and caught five of six targets for 46 yards and a score. Gerhart took four handoffs for 8 yards and was not targets in the passing game.

by R.J. White | CBSSports.com

Jaguars RB Jordan Todman sprints for 62-yard TD Week 16

Jaguars running back Jordan Todman rushed for 71 yards on five carries, with the highlight coming on a 62-yard touchdown in his team's 21-13 win over the Titans in Week 16. Todman also chipped in five yards on two receptions. The game-breaking score came on a play where the Jaguars faked the end around to the left of the formation, and the running back found a seam on the right side of the line and outsprinted the defense to the end zone. Lead back Toby Gerhart was removed from Thursday's game with a rib issue, and it's possible Todman could find himself with an increased role in next Sunday's season finale against the Texans.

by Chris Towers | CBSSports.com

Jaguars backs do little with their shot

Denard Robinson had emerged as the Jaguars' primary option at running back this season, but an injury will keep him out over the final three games. Unfortunately, none of his potential replacements did much to stand out in Week 15 against the Ravens. Toby Gerhart predictably saw the most work for the Jaguars, but didn't do much with it. He rushed for 54 yards on 13 carries, but of which led the team, but didn't exactly impress. Fortunately for him, neither did Storm Johnson or Jordan Todman, who combined for just 26 yards on nine carries. Sunday's was a tough matchup for the Jaguars backs, so they should have an easier time next week. However, even against a subpar Titans rushing defense, none of these backs are worth starting outside of the deepest Fantasy leagues for Week 16.

by Marty Gitlin | CBSSports.com

A lot of Jaguars do little in lopsided loss to Cowboys

The minor contributors outnumbered the major ones Sunday for the Jaguars - it's no wonder they lost badly to Dallas. The best of the bunch was wideout Allen Robinson, who caught five passes for 60 yards. Tight end Clay Harbor chipped in with three catches for 28 yards while running back Jordan Todman added three receptions for 27 yards and two rushes for six yards. Also contributing were tight end Nic Jacobs (1-14) and wideouts Marqise Lee (1-13), Ace Sanders (1-10) and Allen Hurns (1-9). Running back Toby Gerhart managed two yards on four carries for Jacksonville, which has embarked on its bye week.