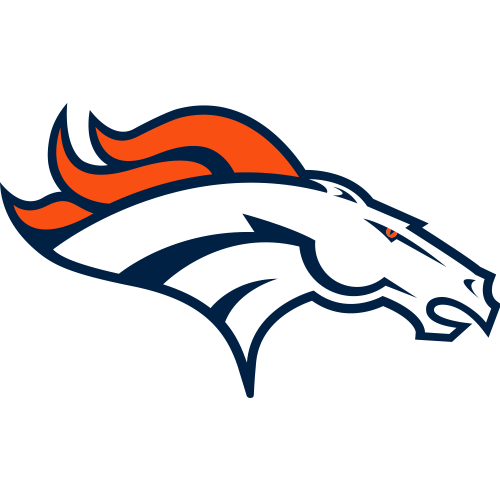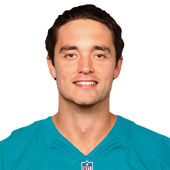 Brock Osweiler
#17 QB / Denver Broncos / EXP: 4YRS
Height: 6-8
Weight: 240 lb
Age: 25
College: Arizona State
Bye 7
Own

44%

Start

13%

QB Rank

NR
by RotoWire Staff | Special to CBSSports.com

Broncos' Brock Osweiler: Poised for another start

Osweiler will get another start Sunday against the Patriots, ESPN's Adam Schefter reports. As expected, Peyton Manning (foot/ribs) will miss a second straight game, with his status looking cloudy beyond Week 12. Osweiler played well in his first career start, completing 20 of 27 passes for 250 yards and two touchdowns in Sunday's road win over the Bears.

by RotoWire Staff | Special to CBSSports.com

Broncos' Brock Osweiler: Leads Broncos to road win

Osweiler completed 20 of 27 passes for 250 yards and two touchdowns Sunday against the Bears. He also rushed twice for four yards. Starting in place of the injured Peyton Manning (foot/ribs), Osweiler had total control of the offense, connecting with eight different receivers while throwing his touchdowns to Demaryius Thomas and Cody Latimer. Broncos coach Gary Kubiak said earlier in the week that the offense would run very similarly under Osweiler as it did when Manning was healthy, but Osweiler took significantly more snaps under center, which also helped the rushing attack, as Ronnie Hillman finished with 21 carries for 102 yards while C.J. Anderson added 59 yards on 12 carries. Manning is reportedly trying to return in Week 12, though given the severity of his injury it's unclear if that's a realistic expectation. Given Osweiler's success Sunday, there seems to be little reason to rush Manning back before he is fully healthy, which could allow Osweiler to start next Sunday night against the Patriots.

by RotoWire Staff | Special to CBSSports.com

Broncos' Brock Osweiler: Will start Week 11

Osweiler will start next Sunday against the Bears in place of the injured Peyton Manning (foot), head coach Gary Kubiak announced Monday. Manning was benched in the third quarter of this past Sunday's game against the Chiefs after completing just five of 20 passes for 35 yards and four interceptions, leaving Osweiler to try to bring the Broncos back. Osweiler was certainly more effective, completing 14 of 24 passes for 146 yards with one touchdown and one interception, though it wasn't nearly enough to make the game competitive (the Broncos trailed 22-0 heading into the fourth quarter). Osweiler has been considered the quarterback of the future in Denver since the team selected him in the second round of the 2012 draft, and he'll finally get an opportunity to show what he can do with Manning sidelined for at least one game. Manning is dealing with a torn plantar fascia in his right foot, and it is unclear if he will need to miss any additional time after Week 11. One other wrinkle for Osweiler is that Bears head coach John Fox was the head coach in Denver for the past four seasons, while Chicago offensive coordinator Adam Gase held the same role in Denver during Osweiler's tenure, so there may not be two coaches in the NFL that are more familiar with his tendencies.

by Ruben Palacios | Staff Writer

Broncos backup QB Brock Osweiler has impressed in OTA's

Broncos quaterback Brock Osweiler doesn't get a lot of reps. It's not his fault, he just happens to back up legendary passer Peyton Manning. Osweiler has gotten a chance to participate more often this offseason because the Broncos are giving their veterans more off days, and he has been impressive. "He has a lot more command," said running back C.J. Anderson. "He wants to go out there and play. He's been confident and comfortable, and he knows what he can do. He trusts his ability." Osweiler, who has been Manning's backup for three seasons now, has continued to mature as an NFL quarterback despite only playing in 13 career games. "I've always been impressed with Brock and his composure and how he commands the huddle," tight end Virgil Green said. "The more and more you play in the league, the more confident you get and the more composure you have out there."

by Shawn Krest | CBSSports.com

Broncos' Peyton Manning to get more days off this year

Broncos quarterback Peyton Manning sat out practice on Monday, and he can expect it to happen more often than in the past. New coach Gary Kubiak wants to manage Manning's practice snaps this year. The reasons are two-fold: It will help keep the 39-year-old Manning fresh, and it will also give the coaching staff a good look at backup Brock Osweiler. Kubiak said he was aware that Manning was "not a big fan" of sitting out practice, per the AP. "I just think it's important. I talked to him about it. You want guys that want to practice. They all want to practice. But you try to convince them, 'Hey, I want you there for the long haul and as healthy as you can be and as strong as you can be, and I also want to find out about these guys."

by Shawn Krest | CBSSports.com

Kubiak: Time for Broncos' backup Brock Osweiler to step up

Broncos quarterback Brock Osweiler hasn't had much playing time, as Peyton Manning's backup, but coach Gary Kubiak wants to see progress from him. "I think it's time for Brock to take a big step as a player," Kubiak said, per NFL.com. "A lot of times in this league, the young quarterbacks don't get the opportunity to be behind a player of Peyton's status and learn before they get the opportunity in this league ... I think Brock needs to take advantage of this. But he's going to be very competitive. I'm very impressed with his skills. I'm very impressed with how hard he works in the classroom. I know he's got all of the ability."

by Dave Peters | CBSSports.com

Broncos plan to use Brock Osweiler more often in 2015

Broncos head coach Gary Kubiak said that the team plans to use quarterback Brock Osweiler to spell Peyton Manning more often this season, according to NFL.com. Kubiak told reporters at the NFL meetings Tuesday that he has spoken with Manning about decreasing his reps, allowing him to rest up and stay fresh heading into the postseason. "I want to do what's best for him," Kubiak explained, via The Denver Post. "I went through the same process with John (Elway) late in his career, and it was a battle for me and Mike (Shanahan) to do some things with him." Osweiler, 24, has never started a game for the Broncos after being drafted in 2012. Though he is not a threat to start over Manning, he will see more time on the practice field, in meetings and during games in which the team has a big lead.

by Igor Mello | CBSSports.com

WR Emmanuel Sanders says Peyton Manning will return to Broncos

Although Broncos wide receiver Emmanuel Sanders' only communication with Peyton Manning was through a postseason text message, he believes that the veteran quarterback will return for another season, he told NFL.com on Friday. Sanders and the Broncos were eliminated by the Colts in the AFC divisional round. Since that loss, the Broncos' coaching staff has been overhauled, with coach John Fox and offensive coordinator Adam Gase heading to Chicago. "Well, Gase is definitely in Chicago right now," Sanders said. "And Peyton says he's going to come back, but I'm not really worried about it, I really just want to win a Super Bowl. So that is all that is on my mind." Gary Kubiak was hired to take Fox's place in Denver, and Sanders said that if Manning doesn't return, backup Brock Osweiler would fit "really well" in the team's new offensive scheme. "Yeah, I think Brock is a quarterback that is on the rise, he's going to continuously get better and I feel like Kubiak's offense fits him really well," Sanders said. Sanders signed a three-year, $15 million contract with the Broncos last March. He earned his first trip to the Pro Bowl after totaling 101 catches for 1,404 yards and nine touchdowns -- all career highs.

by Brandon Wise | Staff Writer

Report: Broncos prepared to go with Osweiler if Manning retires

The Broncos reportedly have a plan in place if star quarterback Peyton Manning decides to hang up his cleats. Current backup quarterback Brock Osweiler would take over as the starter, according to Ian Rapoport of NFL Network. "I can tell you from sources inside the Broncos organization, this is a guy they feel very good about," Rapoport said. "The reviews internally on Brock Osweiler are high, so if Peyton Manning does not come back, they do feel confident that they have a quarterback who can step in and have some level of success in there after Peyton Manning, whenever he does decide to retire." The Broncos drafted Osweiler in the 2012 draft and he has been used sparringly since then, throwing for 159 yards and one touchdown in 13 appearances for Denver.

by Larry Hartstein | Senior Analyst

Broncos pleased with Brock Osweiler's development

The Broncos fully expect Peyton Manning to be under center in 2014, but they were reassured by what they saw from 23-year-old backup Brock Osweiler. Getting his most extended playing time in the regular-season finale at Oakland, the second-year pro completed 9 of 13 passes for 85 yards. "I was pleased to see Brock's performances in the preseason get better in each game, and then he played a pretty good second half against Oakland in the last regular season game, and I feel like he's making progress," offensive coordinator Greg Knapp told the team's website. Coach John Fox said Osweiler is "way further ahead this year than he was a year ago. I think he's got a comfort level. Of course, the time he spends with Peyton, I think, is a great benefit. But he's smart, he's got all the athletic tools and now it's just a matter of getting opportunities to play the game."