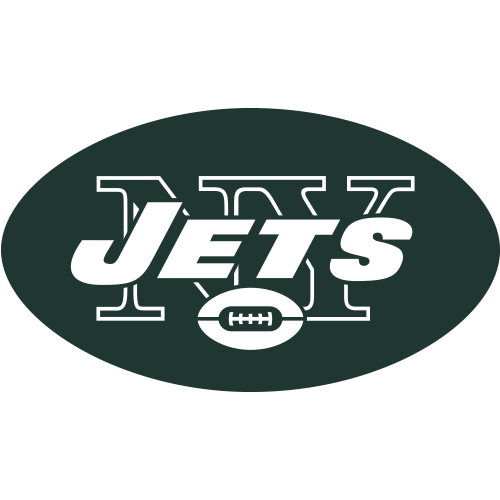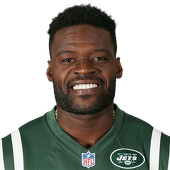 Own

0%

Start

0%

WR Rank

NR
by RotoWire Staff | Special to CBSSports.com

Jets' Kenbrell Thompkins: Two receiving yards in Week 10

Thompkins caught one of four targets for four yards Thursday against the Bills. Thompkins has had at least four targets in each of this three games this season, but this was the first time he's posted fewer than 41 yards.

by RotoWire Staff | Special to CBSSports.com

Jets' Kenbrell Thompkins: Posts 45 yards in Week 9

Thompkins caught all four of his pass targets for 45 yards Sunday against the Jaguars. Thompkins was third on the team with his four pass targets while finishing second in receiving yardage. He was shut down, as he only had three catches for seven yards, until he connected late in the contest with Ryan Fitzpatrick for a 38-yard gain to pad his stats. Since being promoted from the practice squad, this is the second straight game he's posted at least 41 receiving yards.

by RotoWire Staff | Special to CBSSports.com

Jets' Kenbrell Thompkins: Catches six passes Sunday

Thompkins cautht 6-of-7 targets for 41 yards in Sunday's loss at Oakland. Thompkins was recently promoted from the practice squad, so it wasn't a bad outing from a production standpoint. The Jets are dealing with some injuries to their complimentary receivers, so Thompkins could have some value in deeper formats.

by RotoWire Staff | Special to CBSSports.com

Jets' Kenbrell Thompkins: Promoted to 53-man roster

Thompkins was promoted from the practice squad to the Jets' 53-man roster, Randy Lange of the team's official site reports. Signed as an undrafted free agent by the Patriots in 2013, Thompkins has spent has career in New England and Oakland, racking up 53 receptions for 728 yards and four touchdowns. He's been a member of the Jets' practice squad this season, but with Quincy Enunwa serving a four-game suspension and Chris Owusu dealing with a knee injury, Thompkins will act as a depth wide receiver in the interim.

by RotoWire Staff | Special to CBSSports.com

Kenbrell Thompkins: Expected to be promoted to Jets' active roster

Thompkins is expected to be promoted from the Jets' practice squad to their active roster, Rich Cimini of ESPN.com reports. When he is added to the roster, Thompkins will provide the Jets another receiver with Quincy Enunwa suspended the next four games and Chris Owusu battling a knee injury. The Jets may also be hoping that Thompkins, who spent parts of the last three seasons with the Patriots, will be able to provide a little insight into the New England team New York will take on in Week 7.

by Sean d'Oliveira | CBSSports.com

Report: Raiders waive Kenbrell Thompkins

The Raiders parted ways with wide receiver Kenbrell Thompkins on Monday, a source told NBCSports.com. Thompkins caught six passes for 53 yards in two games last season.

by Scott White | Senior Fantasy Writer

Kenbrell Thompkins comes out of nowhere

After making only modest contributions since coming over from the Patriots in Week 6, Raiders wide receiver Kenbrell Thompkins suddenly emerged as quarterback Derek Carr's favorite target Week 16 against Buffalo, catching five passes for 90 yards. He hadn't caught even one pass since Week 13, and his previous high in yardage was 47. Of course, you should know how this goes by now. Fellow wide receivers James Jones and Andre Holmes have both had their stretches of Fantasy relevance this season, as has tight end Mychal Rivera. The Raiders have a multitude of viable receiving targets, but their roles aren't so clear, which makes the task of picking the most impactful from week to week next to impossible. In other words, you'd need to play in an especially deep league to take a flier on Thompkins for the season's final week.

by R.J. White | CBSSports.com

Kenbrell Thompkins leads Raiders receivers in Week 16 win

Raiders wide receiver Kenbrell Thompkins led his team with five receptions and 90 yards in Sunday's 26-24 win over the Bills in Week 16. Thompkins' highlights have ben few and far between this season, but he was able to haul in a 50-yard reception on third-and-13 late in the first quarter to set his team up with first-and-goal. The Raiders would score their first touchdown of the game two plays later. Thompkins came into the game just just 170 yards on 15 receptions. Receiver Andre Holmes also came through with a big play in the win, hauling in a 51-yard pass late in the fourth quarter on another third-and-long play. The Raiders scored a key touchdown four plays later. Holmes finished with 73 yards on three receptions. Two Raiders managed to catch touchdowns in the victory, and for both players, it was their only catch of the game. Wide receiver James Jones hauled in a wide-open three-yard touchdown early in the second quarter, while fullback Jamize Olawale scored the decisive one-yard touchdown in the fourth quarter. The Raiders have a trip to Denver to face the Broncos on tap in Week 17.

by Larry Hartstein | Senior Analyst

Raiders' passing game yields little Week 13

The Raiders threw for 183 yards with three interceptions in their 52-0 loss at St. Louis, so there wasn't a lot of production to go around. Wideout Andre Holmes caught three of six targets for 28 yards, and wideout Kenbrell Thompkins hauled in two of five targets for 28 yards. Receiver Brice Butler secured both his targets for 27 yards. Tight end Mychal Rivera caught three of eight targets for 21 yards, and wideout Vincent Brown had a 10-yard grab. They'll all play the 49ers in Week 14.

by R.J. White | CBSSports.com

Raiders' Kenbrell Thompkins paces quiet receiving attack Week 11

Raiders wide receiver Kenbrell Thompkins caught two of his three targets for a team-high 47 yards in his team's 13-6 loss to the Chargers in Week 11. Thompkins was responsible for one of the Raiders' few quality plays on offense, making a tough catch over the middle on a play from midfield and ripping off about 15 yards after the catch on a 35-yard play. The Raiders were unable to get into the end zone on the fourth-quarter drive though and settled for their second field goal of the day. Tight end Mychal Rivera shared the team lead in receptions with running back Latavius Murray, with the tight end catching three of his five targets for 40 yards. James Jones added 35 yards while catching two of his five targets, while Andre Homes caught just two of his six targets for 19 yards. Backup receiver Brice Butler managed to catch one of his three targets for 15 yards. The Raiders' passing attack will look for a big step up Thursday against the Chiefs.