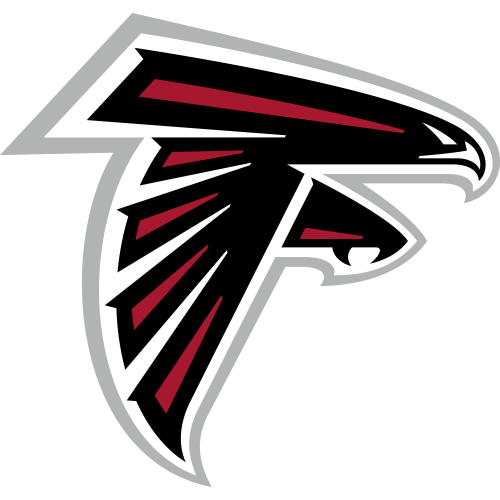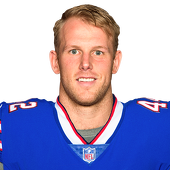 Own

0%

Start

0%

FB Rank

NR
by RotoWire Staff | Special to CBSSports.com

Falcons' Patrick DiMarco: Has best season of career

DiMarco had the best season of his career, catching 13 balls for 110 yards and two touchdowns for the Falcons in 2015. More importantly, he played an integral role leading the way for Devonta Freeman, who finished the season tied with three other running backs for the most rushing touchdowns (11) on the season. Freeman finished fourth in the league in rushing, and a lot of that was due to DiMarco opening holes for the agile back. The pair will anchor Atlanta's ground game for the foreseeable future.

by RotoWire Staff | Special to CBSSports.com

Falcons' Patrick DiMarco: Catches two touchdowns against Colts

DiMarco came out of nowhere to score two touchdowns in Sunday's 24-21 loss to the Colts, catching three of four targets for 21 yards. It's a shame DiMarco's moment in the sun came in a losing cause. Don't be surprised if the fullback falls back into obscurity, as he has just nine touches all season.

by Shawn Krest | CBSSports.com

Falcons' Patrick DiMarco ready to compete with Collin Mooney

Falcons fullback Patrick DiMarco wasn't threatened when the team signed Collin Mooney during the offseason. It's just going to push me to be a better player," DiMarco said, per ESPN. "When competition comes to you, you've got to step up to the plate and you've got to play good. That's my whole thing. There's nothing that he's going to do that's going to change me. I've just got to continue to work on my craft and continue to get better every day

by Shawn Krest | CBSSports.com

Falcons re-sign Patrick DiMarco, Cliff Matthews

The Falcons re-signed fullback Patrick DiMarco and defensive end Cliff Matthews, the team announced on Tuesday. DiMarco was an exclusive-rights free agent, and Matthews was scheduled to become an unrestricted free agent in March. DiMarco had 17 catches for 111 yards and a touchdown in two seasons with the Falcons. Matthews has appeared in 32 games, mainly on special teams, in four years with the team. The Falcons also brought in WR Nick Williams, a former Redskin.

by Igor Mello | CBSSports.com

Falcons list injury report for Week 15

Falcons wide receiver Julio Jones (hip) is the most notable player listed as questionable for Week 14 against Pittsburgh. other players deemed questionable were fullback Patrick DiMarco (illness) and safety William Moore (foot). Guard Jon Asamoah (back), guard Justin Blalock (back), wide receiver Harry Douglas (foot), defensive end Stansly Maponga (elbow), defensive tackle Paul Soliai (shoulder) and wide receiver Roddy White (ankle) were all labeled as probable. Meanwhile, cornerback Robert Alford (wrist) was the only player on the report ruled out for Sunday.

by Larry Hartstein | Senior Analyst

Falcons get offensive contributions on MNF

The Falcons got a bunch of contributions in their 43-37 loss at Green Bay. Running back Jacquizz Rodgers ran three times for 20 yards and caught a 14-yard pass. Wideout Harry Douglas caught two of three targets for 11 yards, including a 2-yard touchdown. Rookie running back Devonta Freeman caught two passes for 10 yards, and receiver Eric Weems had a 5-yard touchdown reception. Fullback Patrick DiMarco had a 9-yard grab. They'll all play the Steelers in Week 15.

by Marty Gitlin | CBSSports.com

Eight Falcons probable for Sunday game against Browns

The Falcons are all but perfectly healthy for their Sunday game against visiting Cleveland. Cornerback Robert Alford (wrist) and offensive tackle Jonathan Scott (hamstring) are out, but the other eight players on their injury report are probable. That group includes guard Jon Asamoah (shoulder), defensive tackle Jonathan Babineaux (knee), wide receivers Drew Davis (foot), Harry Douglas (foot), Julio Jones (illness) and Devin Hester (wrist) and running backs Steven Jackson (illness) and Patrick DiMarco (illness).

by Igor Mello | CBSSports.com

Falcons' role players chip in vs. Panthers in Week 11

The Falcons received minor contributions from several role players in Week 11 against Carolina. In the running game, Jacquizz Rodgers carried the ball twice for 4 yards and caught three passes for 8 yards. In the passing game, Levine Toilolo caught two of the four passes thrown his way for 23 yards. Patrick DiMarco came down with two receptions for 14 yards.

by Igor Mello | CBSSports.com

Falcons get minor contributions from several role players Week 8

The Falcons received minor contributions from several role players in a Week 8 loss to the Lions in London. Jacquizz Rodgers had just one carry for 2 yards but all three of his targets for 28 yards. Levine Toilolo caught all two of his targets for 26 yards. Patrick DiMarco was targeted twice and finished with one catch for no gain in a 22-21 defeat.

by Chris Cwik | CBSSports.com

Falcons backup pass catchers do little Week 4

The Falcons backup pass catchers didn't make a big impact Week 4 against the Vikings. Levine Toilolo managed to catch one pass for 12 yards, but that was it. Patrick DiMarco played a larger role, pulling in a 1 yard score in the second quarter. It was his only caught of the contest. Both players will look for more Week 5 against the Giants.