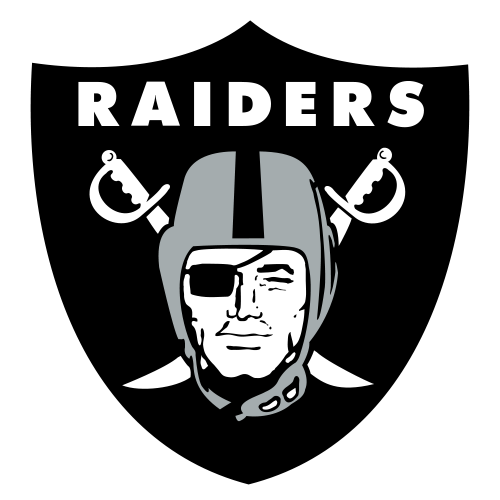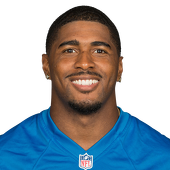 Own

0%

Start

0%

WR Rank

NR
by RotoWire Staff | Special to CBSSports.com

Jeremy Ross: Released on Tuesday

Ross was released by the Ravens on Tuesday. Ross sealed his fate when he muffed a punt in Sunday's loss to the Jaguars. He was wholly unimpressive even before the miscue, failing to take advantage of Baltimore's lack of talent at his position.

by RotoWire Staff | Special to CBSSports.com

Ravens' Jeremy Ross: Could get more snaps

With Steve Smith (Achilles) out for the season, Ross is one of five healthy wide receivers on Baltimore's active roster, the team's official website reports. Ross still only had a bit role in the offense during the second half of Sunday's win over the Chargers. He seems to be behind all of Kamar Aiken, Chris Givens and Marlon Brown, though the latter has been highly ineffective, which could perhaps open up a spot for Ross in three-wide formations. Aiken and Givens are the more likely beneficiaries.

by RotoWire Staff | Special to CBSSports.com

Ravens' Jeremy Ross: Sneaking up on Marlon Brown

Ross caught three passes for 38 yards on five targets in Sunday's 25-20 loss to the 49ers. Ross saw nearly as much playing time as Marlon Brown, who did nothing to stymy his slide down the depth chart. Of course, even if Ross overtakes Brown for the No. 3 wide receiver role, it would be unwise to expect more than a handful of targets per game.

by RotoWire Staff | Special to CBSSports.com

Ravens WR Jeremy Ross impresses in 2015 debut

Ravens wide receiver Jeremy Ross caught both of his targets for 24 yards in a loss Sunday to Cleveland. Signed earlier in the week, Ross was merely the No. 5 wide receiver on offense, but he did return both kickoffs and punts. With Darren Waller (concussion) potentially unavailable for Week 6 against the 49ers, Ross could see a modest uptick in snaps, but he probably won't get more than three or four targets.

by RotoWire Staff | Special to CBSSports.com

Jeremy Ross: Promoted from practice squad

Ross was promoted from the Ravens' practice squad Saturday, the Baltimore Sun's Jeff Zrebiec reports. He is expected to be the Ravens' primary kick returner and will also serve as the fifth wide receiver with Steve Smith and Breshad Perriman ailing.

by Ruben Palacios | Staff Writer

Lions' Jeremy Ross confident he will keep role as return specialist

Lions wide receiver Jeremy Ross has made it clear he's not giving up his return specialist duties to anyone, per mlive.com. During organized team activities on Thursday, Ross was not taking reps returning kicks but that's because he was contributing on the coverage side of the ball. As far as being the go-to return specialist, Ross wants to keep that job. "I definitely want to be back there," Ross said. "I love being back as a return man, I love doing punt returns, kick returns. It's an exciting place to be. You get to make a lot of big plays for your team, so it's definitely important." Ross is confident he won't face significant competition for the position, in fact, he sees himself as the only competitor for the spot. "If I'm out there not giving my best and I'm not the return man, that's on me," Ross said. "If I give my best, give everything I've got to being the best that I can be and I don't get it, hey, more power to you, you're just better."

by Ted Leshinski | Staff Writer

WR/KR Jeremy Ross signs exclusive right tender with Lions

Wide receiver and kick returner Jeremy Ross has signed his exclusive right tender with the Lions, the team has announced.Ross, a four-year NFL veteran, started 13 of the Lions' 16 games last year and caught 32 passes for 284 yards.

by Larry Hartstein | Senior Analyst

Golden Tate might return more punts in 2015

The Lions' Golden Tate was used strictly as a receiver during the regular season last year before returning a punt against the Cowboys in Detroit's playoff loss. Coach Jim Caldwell suggested Tate might get more opportunities as a punt returner in 2015. "I suspect at some point in time he's going to play a role in that area for us," Caldwell told MLive.com. Playing for Seattle in 2013, Tate had eight punt returns of at least 20 yards. Lions punt returner Jeremy Ross had just three such returns last season, and he fumbled four times.

by Igor Mello | CBSSports.com

Lions tender DL George Johnson, WR Jeremy Ross

The Lions gave restricted free agent defensive lineman George Johnson an original round tender, worth $1.54 million, for the 2015 season. The team also announced the exclusive rights tender for wide receiver Jeremy Ross on Friday, per the team's official website.

by Marty Gitlin | CBSSports.com

Quartet of Lions contribute to win over Bears

Several backs and receivers played minor roles Sunday for the Lions in a defeat of Chicago that raised their record to 11-4. Among them was running back Theo Riddick, who caught two passes for 10 yards. Wideout Jeremy Ross chipped in with a catch for 11 yards. Running backs Jed Collins and George Winn combined for two carries and eight yards.