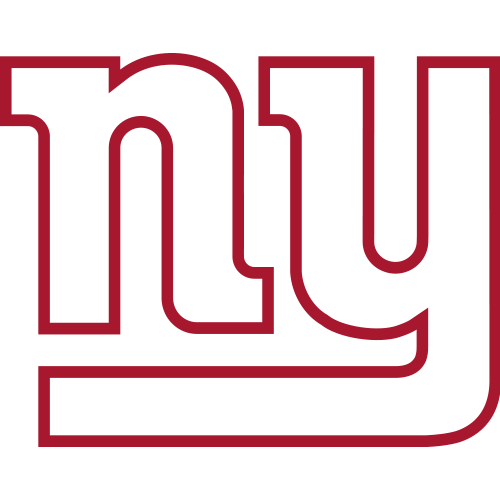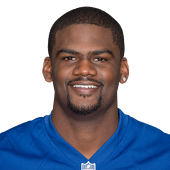 Adrien Robinson
TE / N.Y. Giants Giants / EXP: YRS
Height:
Weight: lb
Age:
College: None
Bye 11
Own

0%

Start

0%

TE Rank

NR
by Sean d'Oliveira | CBSSports.com

Report: Giants part ways with TE Adrien Robinson

The Giants cut tight end Adrien Robinson on Saturday, a source told NJ.com. Robinson was a former fourth-round pick. He caught five passes for 50 yards and one touchdown in 16 games last season.

by R.J. White | CBSSports.com

Giants' Rueben Randle paces secondary targets in Week 12

Giants wide receiver Rueben Randle caught all three of his targets for 36 yards in his team's 31-28 loss to the Cowboys in Week 12. Eli Manning was locked in on rookie Odell Beckham (10 catches, 146 yards, two TDs) and running back Rashad Jennings (eight catches, 68 yards), and Randle was one of the quarterback's six other targeted receivers to split 11 catches. Tight end Daniel Fells also secured three receptions for 35 yards, while tight end Larry Donnell managed just two receptions for 24 yards. Wide receiver Preston Parker caught one of his three targets for 16 yards, while tight end Adrien Robinson caught his only target for a one-yard touchdown. Randle, Parker and the team's TE corps should continue to play a complementary role behind Beckham moving forward. The Giants will take on the Jaguars in Week 13.

by Larry Hartstein | Senior Analyst

Giants get offensive contributions

The Giants got several minor contributions in their Week 6 loss at Philadelphia. Backup running back Peyton Hillis carried five times for 24 yards and caught three of five targets for 28 yards. Tight end Daniel Fells caught two passes for 40 yards but lost a fumble, while tight end Adrien Robinson had a 29-yard catch on two targets. Wideout Preston Parker had a 6-yard catch.

by Chris Cwik | CBSSports.com

Giants backup pass catchers make an impact

The Giants backup pass catchers made an impact Thursday against Washington. Preston Parker was able to haul in three passes for 29 yards. He was targeted five times. Tight end Adrien Robinson caught one pass for 15 yards. Daniel Fells caught two balls, and was the recepient of a 2 yard touchdown. He gained 8 yards on the night. The group will take on the Falcons Week 5.

by Larry Hartstein | Senior Analyst

Giants going with committee at tight end

Giants coach Tom Coughlin said the team will use several tight ends. None of the contenders for the starting job -- Larry Donnell, Adrien Robinson, Kellen Davis and Daniel Fells -- separated himself. "That is not necessarily what the plan was," Coughlin said. "But the plan has evolved to that, where people can be utilized for their skills in different ways."

by Dave Richard | Senior Fantasy Writer

Giants see Adrien Robinson as a breakout player

The Newark Star-Ledger believes Giants general manager Jerry Reese insinuated that tight end Adrien Robinson would be a breakout candidate for the team this season. Reese didn't name Robinson specifically but did talk about him as part of the group of tight ends they're hoping to get some good production from this fall. "We still have some guys that have to prove some things. We have some young players with some dynamic skill sets that can get out there and do it," Reese said. "Adrien Robinson, Larry Donnell, and couple of young tight ends that we like. Those guys have to do out there and do it. I always refer to other people's roster. Julius Thomas only had one catch going into the season. Hopefully we could have a guy that can step out of the shadows and do that for us. They just have to get out there and do it." Robinson has yet to catch a pass in his NFL career. He's played in just three games.

by Larry Hartstein | Senior Analyst

Giants leaning toward committee approach at tight end

Adrien Robinson hasn't separated himself from the Giants' other tight ends, and the team "probably" will go with a committee approach, reports The Star-Ledger. "I think the jury is still out on who the No. 1 tight end is, I think it'll probably be tight end by committee," general manager Jerry Reese said on WFAN. "But there are some really good tight ends, some athletic, big guys who can run and catch the ball."Adrien Robinson and Larry Donnell are a couple of young guys who have been on the squad for a couple of years, but have had some injury stuff going on with them. We expect them to be healthy and to be able to pick up the slack here." Daniel Fells, Xavier Grimble and Kellen Davis are the other tight ends on the roster.

by Jamey Eisenberg | Senior Fantasy Writer

Adrien Robinson could start for Giants

The Giants could open the season with Adrien Robinson as their starting tight end, reports ESPN. "Well, it's my third year, my weight's down, we've got a new [offensive coordinator], new tight ends coach, everything is fresh," Robinson said. "It's a clean slate, and I'm just ready to go."

by Larry Hartstein | Senior Analyst

'Now or never' for Adrien Robinson

The Giants let tight end Brandon Myers leave via free agency and they didn't draft a tight end, creating a big opportunity for third-year pro Adrien Robinson. The 2012 fourth-round pick let his weight get up to 285 last year but says he's now 270 and aiming for 265, reports The Star-Ledger. "It's just a huge opportunity. They laid a huge opportunity in front of me. I just have to go take it, make the most of it," said Robinson, who has zero catches in two seasons. "I do feel that pressure. I know it's my third year. Like you said, 'it's now or never.' That is my mentality that I'm taking every day."

by Larry Hartstein | Senior Analyst

Giants going with Adrien Robinson at tight end

Tight end was a position of need for the Giants, but they didn't choose one during the draft. That leaves 2012 fourth-round pick Adrien Robinson as the projected starter, reports ESPN.com. "We weren't going to force any players or overvalue anybody just because people may think we need a tight end," Giants VP of player evaluation Marc Ross told the website. "That's just not the way we operate." Jermichael Finley and Dustin Keller remain available in free agency.