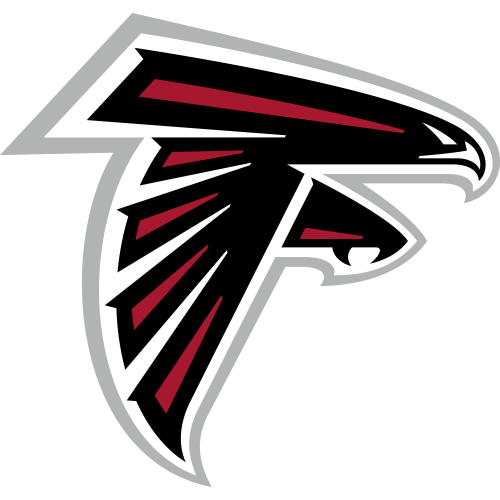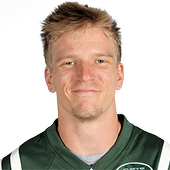 Own

0%

Start

0%

QB Rank

NR
by RotoWire Staff | Special to CBSSports.com

Falcons' Matt Simms: Signed to practice squad

Simms signed a future contract with the Falcons in January of 2016. Simms will compete with Sean Renfree for the right to back up Matt Ryan in 2016.

by Marty Gitlin | CBSSports.com

Bills release QB Matt Simms

Quarterback Matt Simms was among the cuts made by the Bills on Friday as they work to pare their roster down to 53, per the Rochester Democrat & Chronicle. Simms, who was released by the rival Jets in late May, completed 19 of 39 passes for 195 yards and one touchdown over the last two seasons.

by R.J. White | CBSSports.com

Bills' Matt Simms: 'I wasn't getting my fair share' of reps with Jets

Bills quarterback Matt Simms confirmed Wednesday that he asked for his release from the Jets after not receiving enough practice time in OTAs, ESPN.com reports. "You never want to quit a job when you don't really know whether there is a job waiting for you," Simms said Wednesday, "But at the same time, I wasn't happy, and you have to do what makes you happy, so I was willing to take that chance to be happy. I felt like I wasn't getting my fair share of the reps and work. Today -- even though it was my first day -- I got more work today than I did my last week with the Jets. Yeah, it was risky, but in the end it paid off and I'm happy to be here now." Coach Rex Ryan responded cautiously when asked if Simms would be added to a starting-quarterback competition that already involves three players. "It is what it is right now, three guys are going to be working at it, they're splitting the reps," Ryan said. "But don't kid yourself. Matt will be given opportunities. Is he going to get as many as the top three guys? Probably not, but one thing about Matt, is I know he will take advantage of the opportunities he gets, and I'm not saying he can't make this team."

by Ruben Palacios | Staff Writer

QB Shuffle: Bills cut Jeff Tuel, claim Matt Simms off waivers

Bills coach Rex Ryan didn't pass up the chance to reunite with one of his former quarterbacks, by cutting Jeff Tuel and claiming the former Jets passer Matt Simms off waivers on Friday, per nfl.com. Tuel was a favorite of former Bills coach Doug Marrone, but with Ryan now the head man in charge his fate was doomed. Simms, who played in just four games while with the Jets, will still be a long-shot to make the team because of the three-man competition at the quarterback spot already brewing between Matt Cassel, Tyrod Taylor and EJ Manuel.

by Jason Lempert | Staff Writer

Bills awarded waiver claim for QB Matt Simms

The quarterback situation in Buffalo has gotten a little more complicated on Friday. The Bills were awarded their waiver claim on QB Matt Simms, who was released by the Jets on Thursday, according to the team's official website. Simms has played just four games and has completed 19 of 39 passes for 195 yards, with a touchdown and an interception in his career.

by Marty Gitlin | CBSSports.com

Report: QB Matt Simms asked for release from Jets

Third-year quarterback Matt Simms asked for his release from the Jets on Thursday, a source close to the situation told The Record. Simms, who had no comment when reached, apparently saw little future with that team when it selected Bryce Petty in the draft. He wanted to test the free agent market before mandatory minicamps began in June. If he clears waivers, he can sign with any team. The 26-year-old Simms has played in just four career games with a poor 48.7 completion rate.

by Ruben Palacios | Staff Writer

Jets announce release of quarterback Matt Simms

The Jets released quarterback Matt Simms, the team announced on Thursday. Simms, who was buried in the depth chart with the Jets, has played in four career games, completing 19 of 39 passes for 195 yards a touchdown and an interception.

by Jason Butt | CBSSports.com

Todd Bowles: Jets planning to add another quarterback

Jets coach Todd Bowles is a fan of competition. Instead of being content with quarterbacks Geno Smith, Ryan Fitzpatrick and Matt Simms competing for the starting job, Bowles, via the Newark Star-Ledger, said the team has plans to add a fourth signal caller to the mix. Bowles said this on a conference call with season-ticket holders. "Ryan's going to compete, as well as Geno's going to compete," Bowles said. "And we hope to add somebody else to help compete with that along with Simms." That could mean many things, such as adding a veteran quarterback, a mid-to-late-rounder or someone looking to get back in the league. Or perhaps it's a sign the Jets want to take a quarterback — possibly Marcus Mariota — with the sixth overall pick if the opportunity arises.

by Larry Hartstein | Senior Analyst

Ryan Fitzpatrick says he'll be ready for training camp

Jets quarterback Ryan Fitzpatrick, who's coming back from a broken leg, said he'll be limited in OTAs but fully ready for training camp, reports ESPN.com. Geno Smith and Matt Simms will get more reps in OTAs, the report added. Fitzpatrick is expected to start for the Jets after posting a 95.3 passer rating in 12 games with the Texans last season.

by Larry Hartstein | Senior Analyst

Report: Ryan Fitzpatrick favored to start for Jets

New Jets quarterback Ryan Fitzpatrick is expected to win the starting job, reports Metro New York. The Jets acquired Fitzpatrick from the Texans for a conditional 2016 seventh-round draft pick. As the roster currently stands, Fitzpatrick, 32, will have to beat out Geno Smith and Matt Simms. In 12 games with Houston last year, Fitzpatrick completed 63.1 percent of his passes for 2,483 yards and 17 touchdowns with eight interceptions. "He's head and shoulders the best quarterback on this roster and he wasn't brought in to be the backup or be a mentor," the source said. "He was brought in to compete and earn that starting job and he's expected to do that."