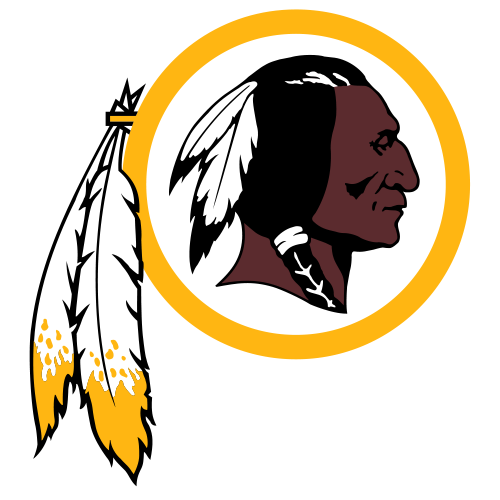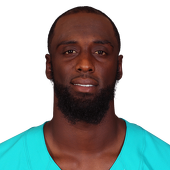 Own

0%

Start

0%

WR Rank

NR
by Sean d'Oliveira | CBSSports.com

Dolphins agree to terms with WR LaRon Byrd

The Dolphins announced the re-signing of wide receiver LaRon Byrd on Wednesday. Byrd spent five weeks with the Dolphins in 2014 before he was placed on injured reserve with a practice squad designation. He has one career catch in four seasons.

by Marty Gitlin | CBSSports.com

Report: Dolphins to bring back WR LaRon Byrd

The Dolphins plan to re-sign wideout LaRon Byrd this week, according to the South Florida Sun-Sentinel. Byrd spent the 2014 season with Miami, but did not play. His lone NFL catch was snagged in 2012 with Arizona.

by Marty Gitlin | CBSSports.com

Browns inactives set for Week 2

Several injured players have been deemd inactive for the Browns on Sunday with the Saints in town. Included are running back Ben Tate (knee), linebacker Barkevious Mingo (shoulder), tight end Jordan Cameron (shoulder) and defensive lineman John Hughes (hamstring). The other inactives are wide receiver LaRon Byrd, cornerback Pierre Desir and defensive tackle Ishmaa'ily Kitchen.

by Larry Hartstein | Senior Analyst

Browns shuffle roster

The Browns claimed two more players off waivers, wideout LaRon Byrd from the Cowboys and offensive lineman Caylin Hauptmann from the Seahawks. In addition, Cleveland waived offensive linemen Karim Barton and Martin Wallace and wideout Charles Johnson.

by Marty Gitlin | CBSSports.com

Cowboys dump boatload of players to reach 53-man roster

The Cowboys have sliced their roster down to 53 with a slew of moves on Saturday. The have released the following offensive players: wide receivers Jamar Newsome, LaRon Byrd and Dezmon Briscoe, guards Stephen Goodin and Uche Nwaneri, running backs Ryan Williams, Phillip Tanner and D.J. Adams, tackle Josh Aladenoye, center Ronald Patrick and tight end Asa Watson. Among the defenders they let go are linemen Kenneth Boatright, Dartwan Bush and Caesar Rayford, cornerback Terrance Mitchell, safety Ryan Smithl and linebackers Dontravis Sapp, Will Smith and Keith Smith. The Cowboys also waived/injured linebacker Orie Lemon and defensive tackle Zach Minter while placing safety Jakar Hamilton and cornerback Orlando Scandrick on the reserve/suspended list.

by Dave Richard | Senior Fantasy Writer

Cowboys sign receiver LaRon Byrd

The Cowboys have signed free agent LaRon Byrd, formerly with the Cardinals. Byrd has one catch in four games over two seasons.

by Dave Richard | Senior Fantasy Writer

LaRon Byrd visited Giants, checking out Cowboys

Free agent receiver LaRon Byrd is on his way to visit the Cowboys after spending some time with the Giants, the New York Daily News reports. Byrd has played in four games over two years with the Cardinals, landing one catch for 8 yards.

by Larry Hartstein | Senior Analyst

Cardinals release a pair

The Cardinals released wideout LaRon Byrd and linebacker Daniel Giordano. Byrd spent last season on injured reserve with a concussion after playing in three games as a rookie in 2012. Giordano spent last season on the PUP list.

by Larry Hartstein | Senior Analyst

Cardinals waive WR LaRon Byrd

The Cardinals waived wideout LaRon Byrd (concussion) and defensive end Everrette Thompson (arm) with injuries, and signed center Kyle Quinn, center Deveric Gallington and defensive tackle Jonathan Mathis.

by Larry Hartstein | Senior Analyst

WR LaRon Byrd out with concussion

Cardinals wide receiver LaRon Byrd will miss time with a concussion he suffered Sunday, reports the Arizona Republic. Wideout Robert Gill also remains out with a hamstring injury.