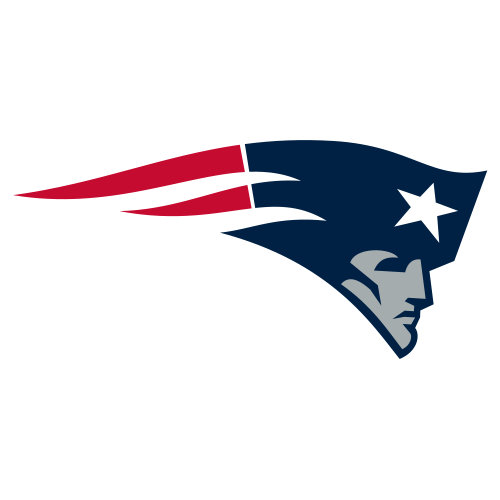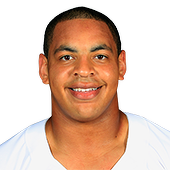 Own

0%

Start

0%

DE Rank

NR
by Marty Gitlin | CBSSports.com

OL Chris Barker back with Patriots as DE Ben Bass let go

The Patriots have announced the re-signing of offensive lineman Chris Barker to the practice squad and the release of defensive end Ben Bass . Bass played in two games with Dallas in 2012, but none since.

by Larry Hartstein | Senior Analyst

Patriots make roster moves

The Patriots released six players and placed two on injured reserve to get down to the 75-man limit. Released were defensive lineman Ben Bass, defensive backs Jemea Thomas and Travis Hawkins, receivers Derrick Johnson and Wilson Van Hooser, and linebacker Deontae Skinner.The team put rookie running back Tyler Gaffney and rookie linebacker Cameron Gordon on injured reserve.

by Igor Mello | CBSSports.com

Patriots list inactives for Week 2 of preseason

According to ESPN Boston, the following players are not expected to dress for the Patriots Friday night against Philadelphia: wide receiver Aaron Dobson, safety Tavon Wilson, safety Kanorris Davis, tight end D.J. Williams, tight end Michael Hoomanawanui, linebacker Cameron Gordon, linebacker Jerod Mayo, linebacker Ja'Gared Davis, linebacker James Anderson, center Bryan Stork, offensive tackle Chris Martin, defensive tackle Dominique Easley, wide receiver Jeremy Gallon, tight end Rob Gronkowski, defensive tackle Ben Bass, defensive tackle Jerel Worthy, defensive tackle Chris Jones, running back Tyler Gaffney, cornerback Alfonzo Dennard and defensive tackle Sealver Siliga.

by R.J. White | CBSSports.com

Patriots trade Justin Green to Cowboys for Ben Bass

The Patriots and Cowboys struck a deal Tuesday, with defensive back Justin Green heading to Dallas in exchange for defensive tackle Ben Bass. The Cowboys are shorthanded at the cornerback position after Orlando Scandrick received a four-game suspension Monday. Green, who was a rookie free agent last season, spent time on the New England practice squad as well as two games on the active roster. Bass spent all of last season on injured reserve but got into two games during his rookie season in 2012.

by Chris Towers | CBSSports.com

Ben Bass placed on injured reserve

Cowboys defensive lineman Ben Bass was placed on injured reserve Friday, according to the Fort Worth Star-Telegram. An MRI taken on Bass' dislocated shoulder showed that the injury was more severe than initially though. Rather than missing two to four weeks, Bass will now be sidelined for the remainder of the season as a result of the injury, which will likely require surgery.

by Chris Towers | CBSSports.com

Cowboys list three as out for debut

The Cowboys have already ruled out three players for Sunday's Week 1 matchup with the Giants: running back Lance Dunbar (foot), defensive lineman Ben Bass (shoulder) and safety Danny McCray (hamstring) are all set to miss the opener after being forced to sit out practice throughout the week.

by Chris Towers | CBSSports.com

Ben Bass likely out for a month with shoulder injury

The Cowboys will likely be without defensive lineman Ben Bass for the first month of the season, according to The Dallas Morning News. Bass suffered a dislocated shoulder in practice Thursday, and an MRI is expected to confirm this diagnosis in the next few days. Bass had his season come to an early end a year ago due to an ankle injury.

by Jeff Lippman | CBSSports.com

Bass placed on injured reserve

Dallas has placed defensive lineman Ben Bass on injured reserve, ending his season, Saturday. Bass has an ankle injury and is a rookie out of Texas A&M. Dallas signed cornerback Sterling Moore off the Patriots' practice squad to take his place on the roster.